Our guide to picking the right rewards card for you
Rewards credit cards offer returns on your everyday spend including cashback, points and air miles. Find out how to choose the best rewards card to suit you
The best rewards credit card will be the one that gives you the greatest value for every pound you spend – and it will vary for each of us in the UK.  
You could earn lots of points, but if you can only spend them with retailers you rarely use, the card won't be right for you. 
Similarly, a retail rewards card for an outlet where you shop regularly could be better than a cashback card paying a lower rate. 
How do I choose the best rewards card? 
There are a number of different types of reward card. Here are some to consider: 
Cashback credit cards 
What is it: A credit card that gives you a percentage of what you spend on the card as credit on your card balance. Cashback can either be a flat rate across all your spending, or differ depending on where you shop.  
How to choose the best cashback credit card:  
Look for the best rate of cashback. This includes high rates when you first sign-up, but take note of when the introductory period ends 

Check whether higher levels of cashback are paid on purchases from retailers you use regularly 

Find out whether cashback is paid either monthly or annually 

See if there is a cap to the amount of cashback you can receive each year 
Air Miles credit cards 
What is it:  A credit card that gives you air miles points when you spend on the card. Air miles can be used to get discounts on flights, hotel stays or car hire. 
How to choose the best air miles credit card:   
Make sure the air miles points are linked to an airline or group of airlines you use 

Look at the specifics of what you can use your points for, including any exceptions. For example, can you spend them on your partner as well? 

Take advantage of introductory offers that give bonus miles for spending within the first few months 

Try to work out your monthly credit card spend as points are often given on a sliding scale depending on how much you purchase 

Factor in any monthly or annual fees you'll have to pay for the card against the rewards you're likely to redeem 
Points Credit cards 
What is it:  A credit card that rewards you with points every time you shop or pay a bill. You can use the points to buy a range of gift cards, goods and services from a wide range of online retailers. 
How to choose the best points credit card:   
Work out how many reward points you'll receive for each pound you spend 

Check where you can use the points and ensure you're happy you'll want to redeem your points with those retailers  

Compare points cards with a cashback card to see which is the better option for you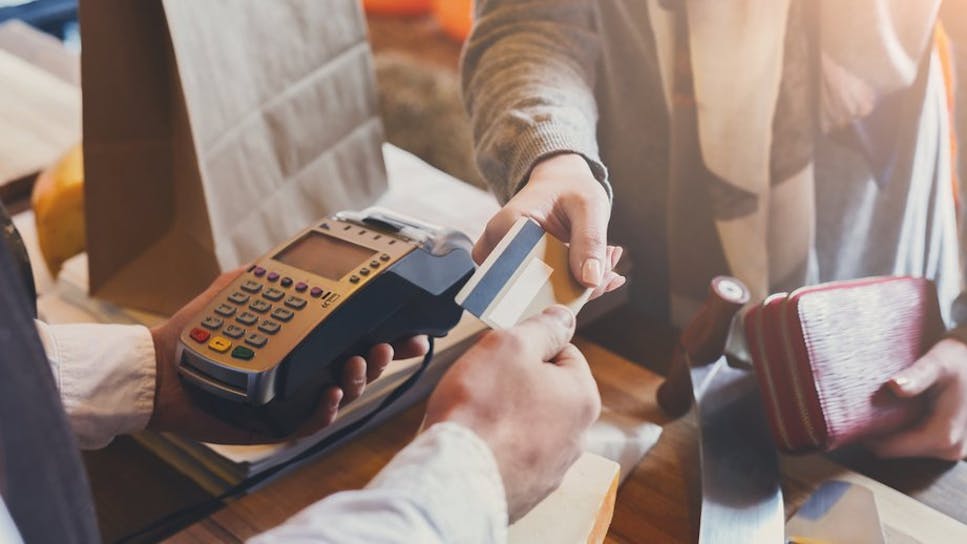 Is a rewards credit card right for me?  
If you're smart with your finances a rewards credit card can be a great way to spend and you'll reap the benefits. But they're not right for everyone. Generally, a rewards credit card might suit you if... 
You pay off your card balance in full every month: If not, and you're carrying a debt balance on your card, any rewards you earn and receive could quickly be wiped out by interest payments. 
You have a good credit rating: It's harder to get a rewards card if you have bad credit, but you can take steps to improve your credit rating. This in turn should boost your ability to borrow – and take advantage of the best credit card deals. 
You're loyal to certain brands: If you regularly shop at the same retailer, or fly with a particular airline, the right rewards card can help you maximise your returns. 
You travel regularly: Many of the best rewards credit cards are for air miles and points which you can then put towards travel. Good for frequent flyers. 
Other helpful guides 
We have a range of useful guides to help you with your credit card choice: 
Best credit cards to use abroad 
How to apply for a credit card