Choose the best rewards card for you
Rewards credit cards offer returns on your everyday spend including cashback, points and air miles. Find out how to choose the best rewards card to suit you
The best rewards credit card will be the one that gives you the greatest value for every pound you spend. But that will vary for each of us depending on how we want to use the rewards.
You could earn lots of points, but if you can only spend them with retailers you rarely use or airlines you don't want to fly with, the card won't be right for you.
Similarly, a cashback card might sound great for knocking chunks off your credit card balance, but if the cashback is paid at a low rate, a retail rewards card for an outlet where you shop regularly might be a better option.
What types of rewards credit card can I get?
Different credit cards offer different rewards. The main types are as follows:
Cashback credit cards: These reward you by giving you a percentage of what you spend on the card as credit on your card balance. Cashback can either be a flat rate across all your spending, or differ depending on where you shop, with purchases at some retailers providing more cashback than at others. Introductory cashback rates can be as high as 5%, although they tend to drop to between 1-2% after a fixed period. Cashback is paid either monthly or annually and there might also be a cap on the amount you can receive per year.

Air miles credit cards: When you spend on an air miles rewards credit card you earn points you can use to get discounts on flights, hotel stays or car hire. Air miles credit cards are generally co-branded cards in conjunction with a particular airline or group of airlines that give you rewards points just for that company. The number of miles you earn when you spend varies by card and how much you spend annually. You might also find introductory offers give bonus miles for spending within the first few months.

Points credit cards: These cards reward you with points every time you shop or pay a bill. Once you've earned a sizeable balance of reward points you can use them to buy a range of gift cards, goods and services. While points may not sound as good as cashback, the range is often wide and includes big online retailers.

Retail credit cards: Similar to points credit cards, retail cards encourage you to shop with a specific retailer by typically offering double or triple points on your spend. While this sounds like a good deal, you can only cash in your points with the same retailer, so it's wise to pick one you know you'll be using regularly.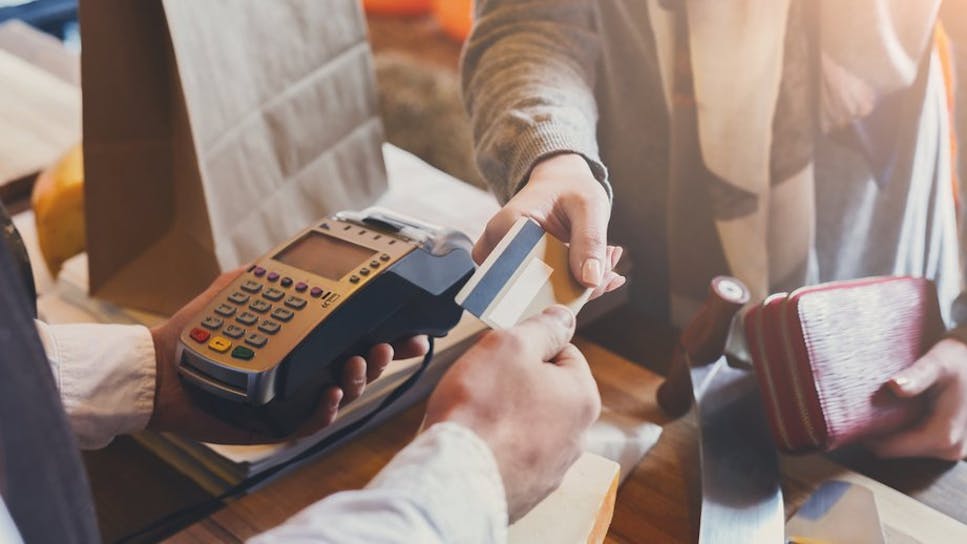 Is a rewards card right for me?
If you're smart with your finances a rewards credit card can be a great way to spend and you'll reap the benefits. But they're not right for everyone. Generally, a rewards credit card might suit you if...
You pay off your card balance in full every month. Otherwise, any rewards you receive could quickly be wiped out by interest payments

You have a good credit rating. It's harder to get a rewards card if you have bad credit, but you can take steps to improve your credit rating

You're loyal to certain brands. If you regularly shop at the same retailer, or fly with a particular airline, the right rewards card can help you maximise your returns

You travel regularly. Many of the best rewards credit cards are for air miles and points which you can then put towards travel. Good for frequent flyers
How to choose the best rewards credit card?
Choosing the best rewards credit card comes down to your spending habits and how likely you are to use the rewards earned.
1. Consider what rewards give you the most value
A cashback card can be used anywhere and will generally help lower your credit balance, but a points card could be more beneficial if the points awarded have a greater monetary value than the cashback – and you can redeem them at retailers you shop with.
A rewards card that gives you air miles could be preferable if you travel a lot, or a retail card linked to a specific brand if you regularly shop at its store or website.
It's difficult to compare card versus card, but if you look at the rewards yield – how much you'll typically get per £1 spent – it can give you an idea of the value. Weigh this up against where you can redeem the rewards before making a final decision.
2. Consider your spending habits
If you plan to use the credit card for all your spending and pay it off at the end of the month, a rewards card that gives you cashback or points for every purchase or bill paid could be attractive.
Alternatively, if you want to buy a large one-off item, such as booking a family holiday, where you'll benefit from both payment protection and rewards points, consider a card that gives you the most return for that big purchase.
3. Consider the details
Rewards cards will all vary in their terms and conditions which could sway your decision. These include:
When you'll receive the rewards. Some cashback cards only pay annually, while others pay monthly

Introductory offers. A cashback card might start at 5%, but that might only be valid up to a certain spending threshold - and the cashback rate is likely to drop after the offer period

Fees and charges. Some cards that give the greatest rewards also have the highest annual fees. You'll need to spend enough on the card every month to earn the rewards to justify the fee

Additional perks. Some cards might come with add-ons such as priority bookings for sell-out events or free entry into exclusive airport lounges

Foreign transaction fees. Rewards cards might give you incentives to travel overseas, but unless they are fee-free for foreign spending you could face a charge every time you make a purchase abroad. Some rewards cards double up as travel cards and so don't charge this fee, but otherwise you might want to consider a separate travel card

High interest rates. While you should only take out a rewards card if you're confident you can repay in full every month, it's worth understanding the interest rate you'll face if you fail to clear your balance – just so you don't get caught out
What types of rewards credit card can I get?
This all depends on your individual spending habits and what rewards you are looking for.
If you're only interested in cashback, a cashback card that pays the highest yield will be your best option, although you should factor in any annual fees and how much you're likely to spend to see if it's worth it.
If you travel frequently, an air miles reward card that provides points for an airline you use regularly could be the best option for you. Again, you need to factor in how much you'll spend and the annual fee.
If your favourite retailer offers a rewards card, then this might be the best option for you because they often reward your loyalty with an uplift in points.
It's not just a case of which rewards credit card you'd like though - but which one you're eligible for. Often you may need a good or excellent credit score to be accepted for the leading rewards credit cards. Get a copy of your free credit report before you apply.
When you search for credit cards with MoneySuperMarket our eligibility checker will show you your chances of being accepted for each card and if you're pre-approved. This won't affect your credit score in any way. Then you'll know where you stand before you apply.
What to consider before choosing a rewards credit card
Unsure if a rewards credit card is right for you? Here's some key factors to consider to help you weigh up your options:
Pay off your balance: If you can't pay off your balance each month you could face high APRs - setting up a direct debit could help make sure you repay each month

Use for everyday spending: Stick to using the card for everyday spending and not for buying what you can't afford that could put you in money difficulties

Don't withdraw cash: Avoid using rewards cards to withdraw money - you'll face hefty fees and interest
Other helpful guides
Best cashback credit cards
Compare rewards credit cards
Finding the best rewards credit card for you is quick and simple with MoneySuperMarket.
Let us know some details about you and your finances and we'll run a soft search that won't harm your credit score. Then we can show you which cards you're eligible for and the chances of being approved.
We'll also show you cards that you're pre-approved for, meaning the interest rate, interest-free period and any quoted fee are all confirmed. The credit limit will be confirmed after you apply.