Is my car insured? Here's how you can find out
Car insurance is a legal requirement – even if your car just sits in the garage – unless your vehicle has been declared off the road
If you're wondering, 'how can I check my car insurance?' there's plenty of guidance that can help you. For example, if your policy may have expired or you're in the process of selling your vehicle, then it's easy to check.
All cars must be insured with at least third-party cover; if you're a car owner, this is your legal responsibility. Your car must have year-round insurance, even if it's not being used, unless your car has been declared off the road.
How can I check my car insurance?
It's quick and easy to find out if your car is insured – simply use the free Motor Insurance Database (MID) to check if your vehicle is on the list and enter your registration number and declare you are authorised to drive the car. The MID is the UK's central record of motor insurance, holding information on every car on the road, and it's also used by the police to identify uninsured vehicles. If you are not using your car and you don't want to pay for insurance, you need to officially declare the vehicle 'off the road' via a Statutory Off-Road Notification (SORN), or you could face a fine of up to £1,000.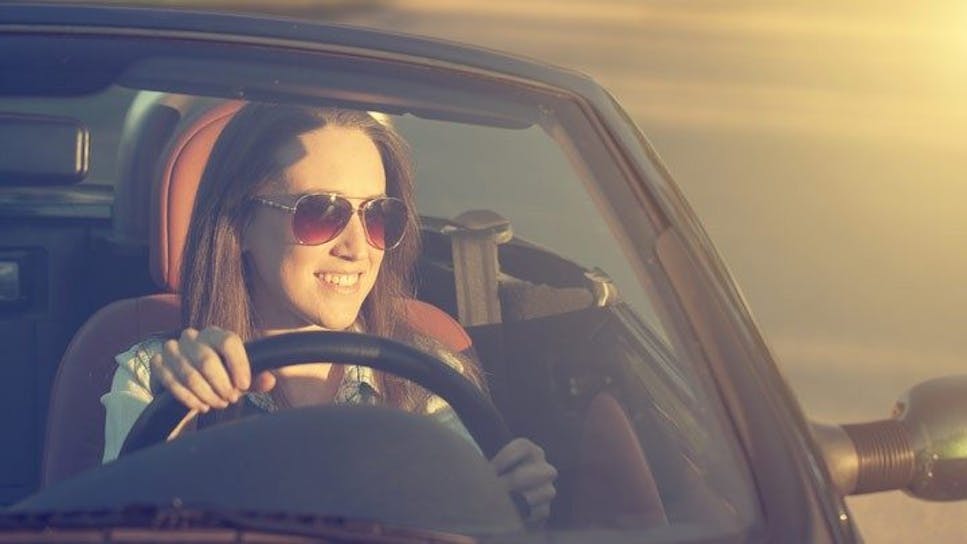 How do I find out who my car is insured with?
If you can't remember who your provider is or have mislaid your policy documentation, check your emails, credit card, or bank statements – depending on how you paid for your car insurance – to track down the provider's name. That way, you can call them up to retrieve your information.
After asking yourself, 'how can I check my insurance?' it's possible you're even wondering who your provider is. It's easy to forget when your renewal date is or the name of your insurance provider, but you will need the policy number for your existing car insurance before buying a new policy.
What are the penalties if I see that my car is uninsured when I check my insurance?
If you're found to be keeping a car without insurance, the Motor Insurers Bureau will send you an Insurance Advisory letter advising that you will be fined if you don't insure the vehicle or declare it SORN. 
If this is ignored, you'll receive a fixed penalty notice of £100. You may also be at risk of prosecution and a fine of up to £1,000, and your car could even be seized and destroyed for not having impounded car insurance.
What is Continuous Insurance Enforcement?
The government introduced Continuous Insurance Enforcement (CIE) in 2011 to clamp down on uninsured drivers. The MID and Driver and Vehicle Licensing Agency (DVLA) work together to compare records and identify offending vehicles.
Before this, only uninsured drivers using their cars on the road were breaking the law. Now, CIE means that even stationary vehicles must be insured unless they have been declared off the road.  
Are there any exemptions?
You will not have to pay for car insurance if you have officially declared your car to be off the road via a SORN informing the DVLA. When you do this, you'll automatically receive a refund of your road tax for any full remaining calendar months that will go unused.
The only other exemptions are if the car has been reported stolen, recorded as scrapped, or between registered keepers or registered as 'in trade' with the DVLA.
Will I be penalised if I'm the registered keeper but not the main driver?
No, there is no reason why you would be penalised if you're the registered keeper of a vehicle but not the main driver. However, it's a good idea to make sure that you've informed your insurer of this, as it's not always the case that someone is both the registered keeper and the main driver.
In some instances, insurers won't allow you to be the policyholder unless you are the registered keeper. While there is no reason you would be penalised for not being the main driver, it may sometimes be tricky to find an insurer who will allow a policy to be under someone else's name while you are the registered keeper.
How can I avoid a penalty?
If your car is currently uninsured, you need to either insure it immediately, notify the DVLA that you are no longer the registered keeper, or declare the vehicle off the road via a SORN to avoid a penalty.
How can I get cheaper car insurance?
We know car insurance can be a considerable expense, but it's a legal requirement. It's better to pay for it than end up with a large fine, a court prosecution, or be without a car after it's destroyed. There are several ways to lower the cost too:
Increase the voluntary excess
On top of the price of your insurance, you can choose to increase your level of voluntary excess. This contributes to an insured loss, such as an accident, and you can increase this to lower the premium costs. However, you should ensure that this price won't break the bank in the event that you need to make a claim.
Opt for bundle insurance
Insurance isn't just limited to cars, so you can use the same car insurance provider for other things, like your home or travel insurance. Sometimes, insurers will give you a discount if you select them as a provider for more than one type of insurance. Or, opting for multi-car insurance, if you have more than one vehicle registered at the same address, can also give you some discount.
Keep your mileage low
The less you drive, the lower your risk of making a claim to insurance providers. If your annual mileage is under 6,500 miles a year, you could be eligible to opt for low-mileage car insurance[AR4] to keep the cost down. It's crucial to be honest about your expected mileage, as you could end up paying more for the extra miles you use above your threshold.
Annual payments
Paying a lump sum for your insurance may seem costly at first glance but can actually save you some money. Monthly payments usually include an interest rate, which is something you won't have to worry about with annual payments.
Consider advanced driving courses
While there is a fee for advanced driving courses, this can actually lower the cost of your insurance if you choose the right one. The IAM RoadSmart course is accredited by the DVSA, and thus widely recognized by insurers. With this, you're less at risk of an accident, so this could be an investment that provides you with cheaper insurance.
Compare car insurance quotes
Checking your car insurance is quick and easy, and it's important to make sure that you purchase car insurance that covers you. We can also search the market to ensure you have the most affordable policy that is suitable for your needs.
Save money by shopping around and comparing policies on MoneySuperMarket to make sure you're getting the best-suited car insurance deal for your circumstances. Just pop in a few details about yourself and your car and we'll put together quotes to match your requirements.