Car Insurance Group 4
Cars in group 4 are usually small, cheap to run and have some of the lowest car insurance costs.
Car Insurance Group 4 – All you need to know.
If you drive a car which is in insurance group 4, it's likely to be one of the cheapest to insure. This is because insurers put all cars into groups, from 1 to 50. Cars found lower down the list will have cheaper premiums while those at the top will be more expensive.
Although there are lots of things affecting the price of insurance, such as the driver's age, postcode, car and driving history, their car insurance group also has an impact. While cars in group 4 won't be the very cheapest, they are still likely to have affordable cover.
Check what car your group is in using our car insurance group checker tool.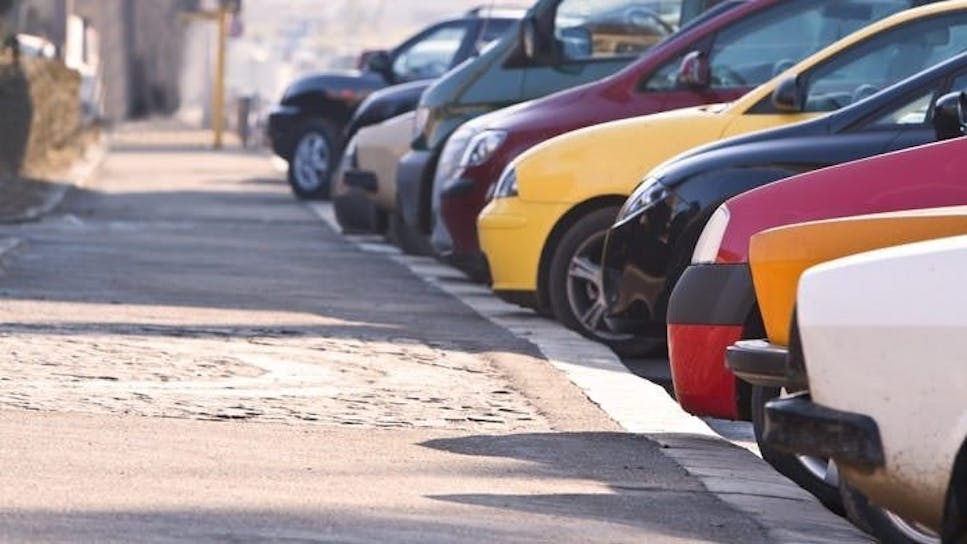 Which cars are in car insurance group 4?
You'll usually find smaller cars, with less powerful engines in insurance group 4. The average cost of car insurance for a car in groups 1 to 10 is £579*, although your actual price will depend on your circumstances such as where you live, your profession, and your driving experience. 
*Based on fully comprehensive car insurance quotes for one driver holding a full UK licence. Data collected between 1st January and 31st December 2021, accurate as of March 2022
Why are cars in group 4 the cheapest?
When insurers price car insurance they look at lots of different factors including the risk of the car being in an accident and the chance of an insurance claim being made. 
Insurance group 4 cars will be cheap to repair, reducing the overall amount an insurer will have to pay out if a claim is made. They are also likely to cost less to replace, if a car is stolen or written off, when compared to cars higher up in the insurance group list.  
Are group 4 cars a good option for young drivers?
Group 4 cars are a good option for young drivers as they should be cheaper to insure. 
Young drivers face the highest average prices for car insurance, because statistically they are more likely to have an accident. They also have no, or very little, driving experience so insurers tend to quote them some of the highest prices when compared with other drivers.
There are lots of ways young drivers can cut their insurance costs and driving a car in a lower group, like insurance group 4, should help to reduce the price. To find out more ways to cut costs, see our guide to comparing costs for young drivers. 
Cars in group 4 include:
There are lots of cars in insurance group 4, here we've picked out some of the most popular. 
Chevrolet: Spark

Chrysler: Ypsilon

Citroen: C1

Citroen: Berlingo Multispace 

Dacia: Sandero

Fiat: Seicento

Fiat: Grande Punto

Ford: Fiesta Hatchback 

Ford: Tourneo Connect

Hyundai: i10 Hatchback

Nissan: Micra Hatchback

Renault: Clio Hatchback 

Skoda: Citigo

Skoda: Roomster

Suzuki: Alto

Vauxhall: Corsa Hatchback 

Volkswagen: Polo Hatchback
What group would my electric/hybrid car be in?
Electric cars are relatively new to the car market and while they may be cheap to run, the upfront costs are still high. This means insurers still tend to price them in the higher insurance groups, and insurance could be more expensive. 
It's always worth comparing prices to find your best option, but it may be the case that a non-electric car will be cheaper to insure. 
What group would my classic car be in?
Classic cars are used for all sorts of reasons and insurance for them tends to be cheaper than for cars used for everyday commuting. This is because classic cars are usually not used every day and don't tend to go very fast. However, it all depends on the type of car, if it's especially valuable or unique, the costs could be higher, and it may be in a higher insurance group.
What group would my modified car be in?
Insurers put cars in groups depending on what make, model, and age they are. Therefore, even if you have a modified car, the bst way to find out what insurance group it is in is by using a tool, like our free car insurance group checker. By entering in your registration number you'll quickly be able to find out what insurance group your car is in.
It's also worth speaking to your insurer if you're considering making any modifications as these can increase, and in some cases decrease, the cost of your insurance depending on what you're planning to do. If you're making a modification that increases the security, for example, this could lower your premium.