Our guide to leasing an electric vehicle
Our guide explains how leasing works on EVs and the pros and cons
Powered by Moneyshake 
How does leasing an electric car work?
Leasing an electric car is the same as renting a petrol or diesel vehicle. First choose the electric car you would like to lease and then decide on a lease term, such as two or three years for example, that suits your requirements.

You will need to decide how much initial payment you want to put down, how long you want to lease the car, and how many miles you wish to drive each year.

Once you're happy with your lease deal, you can request a call back from the leasing provider who will discuss your quote and arrange the delivery of your new electric car.

At the end of your lease term, you won't own the EV and will have to return it. You'll have the option to start a new lease deal on a brand-new vehicle.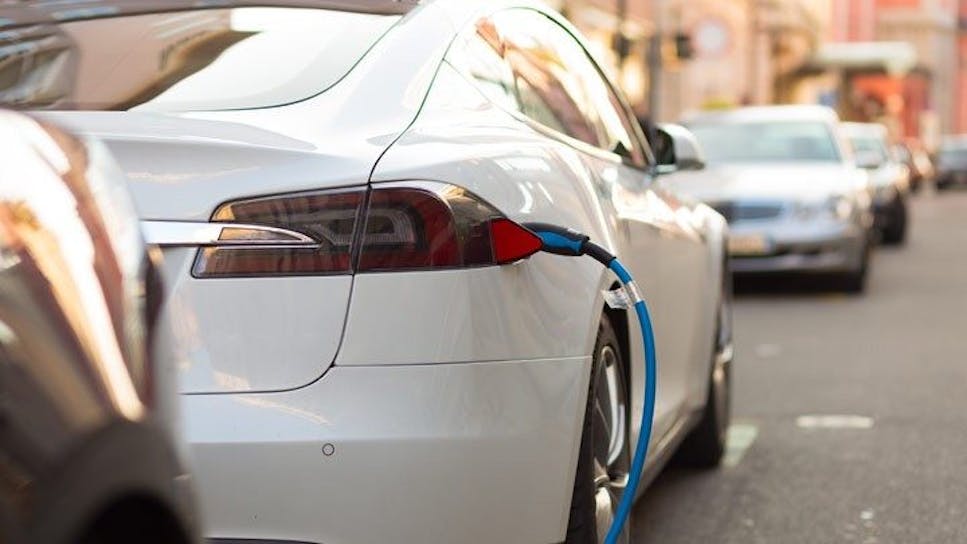 Am I eligible for an electric car lease?
In order to be eligible for an electric car lease, you will need:
A full UK driving licence

To be at least 18 years old

To have a good to excellent credit rating

Be able to afford the monthly payments

What are the pros and cons of leasing an EV? 
There are different pros and cons to consider before you take out a lease contract for an electric car: 
Advantages of leasing an electric car
Access to the latest new electric car every few years, which might otherwise be too expensive

Fixed monthly payments spread the cost

Electric lease cars are all brand new, reliable models covered by the manufacturer's warranty
Disadvantages of leasing an electric car
You won't have the option to own the car at the end

Any modifications to the car must be reversible and approved by the leasing provider first


You will need to keep the car in good condition, reflecting 'fair use' and stick to your agreed annual mileage, otherwise, supplementary charges could apply
How to get the best deal on an electric car lease 
When comparing prices on electric car lease deals, there are several things you can do to get the right deal for your needs: 
Pay as much as you can afford upfront while saving enough to cover the monthly payments 
Check out special offers to find the best deals on top makes and models 
Choose a contract length and annual mileage that suits your driving style 
Is a car lease agreement right for me? 
Car leasing is a good option if you change your car every few years and want to drive the latest model. 
The fixed monthly lease payments also make budgeting for a new car easy as you'll know exactly what you'll pay each month. The only additional costs you need to think about are insurance and fuel, so outgoings for your vehicle are predictable. 
If you drive a lot of miles (i.e. more than 30,000 miles per year) then you may want to consider an alternative to leasing as few providers offer mileage limits above this. 
Similarly, if you think you'll want to modify your car, you may want to consider purchasing a vehicle instead as with a lease you can only make modifications that are reversible (e.g. a removable towbar). 
What types of electric car can be leased? 
You can lease an electric car from all the major manufacturers, including prestigious brands and models from Audi, BMW and Mercedes. 
Some of the most sought-after electric cars available to lease are Tesla models, while MG's range of EVs are popular, with a fantastic range and affordable pricing. 
Other useful guides 
Thinking about leasing an electric car? We have a wide range of useful guides to help with your decision: 
Buying versus leasing a car

Car leasing explained
Compare car leasing deals with our partner MoneyShake 
We've joined up with partner Moneyshake to bring you electric car leasing deals from the UK's top lease providers. 
You can compare a range of deals depending on your monthly budget or the make, model or mileage of car you want. 
Once you've picked your deal, the car will be delivered free of charge, with road tax and full manufacturer warranty included. 
Frequently asked questions
How long is a typical electric car lease deal?
You can lease a brand-new electric car from anywhere between 2-4 years. 


What is the cheapest electric car to lease?
The cheapest electric car you can lease is the Citroen Ami, which is available from around £164 per month.* 
*Lease price is based on a 48-month contract with a 9-month initial rental and annual mileage of 5,000 miles 
Are there any government grants available to help with car leasing for EVs?
The UK government recently announced that it has scrapped the plug-in grant which provided £1,500 towards the cost of an electric car worth £32,000 or less. However, you can still get 75% towards the cost of an electric car charger when you lease a brand-new electric car. 


Where are the nearest charging points for my electric car?
You can find local charging points near you using free online services such as Zap-Map. 


What is the typical range of an electric car?
Most new electric cars are available with an average range of 250 miles between charges. 
Remember to check what the real-world range is before you decide. Most electric car manufacturers only report the official WLTP (Worldwide Harmonised Light Vehicle Test Procedure) range, which tends to be carried out in unnatural conditions and can inflate range numbers. 
Why lease rather than buy an electric car?
Electric cars are typically more expensive to buy than their combustion vehicle counterparts. 
Car leasing is a great way to spread the cost of an electric car with fixed monthly payments. Although you won't ever own a lease vehicle it offers the opportunity to drive the latest models at a lower cost than buying the EV outright – with the option to start a new lease on a brand new vehicle every few years, for example.