Is your caravan or trailer insured if you break down?
A caravan is a major investment and if you break down on holiday, the last thing you want is to have to leave it on the roadside while your car is towed away to be fixed
For many people, the fun of owning a caravan comes through touring – exploring the world with your home in tow. Protecting your caravan with breakdown cover can give you peace of mind that it will be towed or recovered along with your car.
Here we look at how you can protect your caravan and trailer to ensure that whatever you're towing – from a horse trailer, livestock trailer or a touring caravan – is also covered if your vehicle breaks down.
To find the best car and caravan breakdown cover, you should:
Make sure your caravan is covered as well as your car

Work out what car and caravan breakdown cover you need

Compare quotes to find the best policy for you and your budget
How does caravan and trailer breakdown cover work?
If your vehicle breaks down, caravan breakdown cover will give you roadside assistance for both car and caravan, and recovery to a garage.
If you experience vehicle trouble while on the road, you can pull over and call your breakdown provider. They should then send an engineer who will try to fix your vehicle by the roadside.
If they cannot fix it, they will tow you to a garage or help you complete your journey. Some of the more complete car and caravan breakdown policies will also insure you if you break down on your drive at home.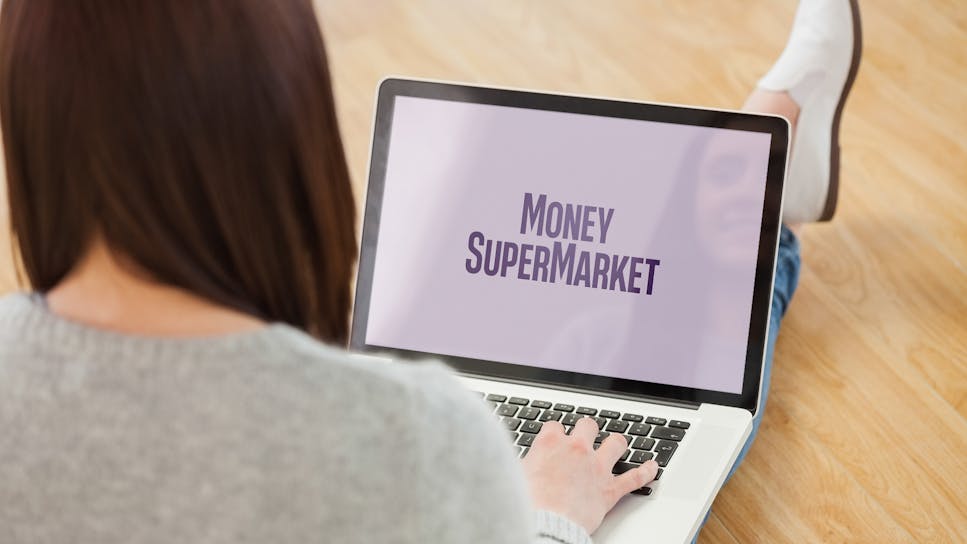 What types of caravan breakdown cover can you get?
Caravan breakdown insurance policies offer the same protection as standard cover, including:
Roadside assistance: Covers call-outs when you break down at least a quarter of a mile from home

Caravan recovery: Covers towing your caravan to any location if it cannot be fixed by the side of the road. Caravan recovery will usually also include towing your car

Onward travel cover: Covers the cost of a hire car, public transport or overnight accommodation so you can continue your journey

Home start: Covers breakdowns that happen at your home
Are there any length, width or weight restrictions?
Most insurers only provide car and caravan breakdown cover for caravans or trailers that are under a certain weight and size. Many don't cover caravans or trailers that are:
Heavier than 3.5 tonnes

Longer than 7 metres

Wider than 2.55 metres

Taller than 3 metres
However, if you are a member of the Camping and Caravanning Club or Caravan and Motorhome Club, companies like Green Flag and the RAC offer policies with no restrictions.
What is personal based breakdown cover?
There are two main ways you can be covered by caravan breakdown insurance:
Person cover: This means you will be covered in any vehicle you travel in, whether you are driving or a passenger – so you will have assistance even if you are not the driver

Vehicle cover: This means only your vehicle will be covered. Therefore you, or anyone driving, can only call out for assistance when the covered car breaks down
To work out which option is right for you think about whether you drive more than one vehicle or if you are regularly a passenger in another car.
Do all vehicles or members on a policy have to live at the same address?
This depends on the policy. Some trailer and caravan breakdown policies offer levels of cover that are intended to cover you and, in the case of joint or family membership, your household.
Therefore, all people covered by the policy must live at the registered policy address. All vehicles listed on the membership must be registered at the membership address too.
What if my vehicle breaks down before I'm due to travel?
When you are researching what caravan and trailer breakdown policy to buy, it's worth shopping round for the best deal. Not all policies cover home start, which covers any breakdown that occurs at home. For example, if your car does not start in the morning.
Home start is usually offered as an add-on to a policy, or as a feature of a comprehensive breakdown package that includes all the available benefits.
This type of cover is useful if you own an unreliable car that might not start, or if you live far away from a garage.
What leisure batteries are you able to replace?
A leisure battery is the power source for the 12V appliances and equipment in a caravan or motorhome. The RAC are able to source the following leisure batteries:
Lion Sealed Leisure Battery 679

Lion Sealed Leisure Battery 100AH Low Box

Lion Sealed Leisure Battery 677

Exide Leisure

Marine Battery 679

Exide Leisure

Marine Battery 677
When an RAC Patrol fits a new leisure battery, they will provide a two-year RAC warranty and a battery charger to allow you to charge your battery when your caravan or motorhome has been stored for a long period.
Do I need European breakdown cover for when we go on holiday?
If you want to take your caravan abroad you'll need to think about European cover, which provides protection when driving on the continent. This cover is typically available for trips of between 31 and 90 days a year.
Caravanning in Europe will mean knowing what your insurance requirements are in each country, as they tend to differ once you cross borders.
Tell your insurer before leaving so your cover can be triggered and let them know what countries you're visiting to ensure your insurance is valid in each. When towing abroad, never assume that cover is offered for your destination country as well as for the UK.
European cover could be taken out for the year if you're planning several trips abroad, or single trip cover can be bought as a potentially cheaper option.
For more on breaking down while abroad, read our guide on European breakdown cover.
I am a horse owner. Is there horse trailer breakdown cover available?
There are specialist insurance policies for horse trailers from various companies in the UK, offering roadside assistance and the recovery of trailer and horses within the UK.
Home service equine insurance is also available. For example, if you're about to take your horses to a show-jumping competition, and you can't transport them, someone will come out to help fix your vehicle so you can still make your journey.
Compare caravan and trailer cover
The best way to get a good deal on caravan breakdown cover is to compare cover using MoneySuperMarket and our preferred partner Comparison Creator.
We compare policies from dozens of insurance companies. All you have to do is give us some information on you, your circumstances and your vehicles, and we'll do the rest. If you want caravan or trailer cover, make sure to check the provider details to confirm your chosen provider offers it.
Caravan insurance can also cover your caravan in case it is damaged, destroyed or lost as a result of fire, severe weather or criminal activity.