What if your car breaks down and you don't have cover?
Nobody wants to be stranded when their car breaks down but if you haven't got a breakdown policy already in place, instant breakdown cover can come to your rescue
It's good practice to make sure you have breakdown cover in place, should anything unexpected happen while you're on the road, such as the car battery dying or the engine overheating.
But if you don't have a policy in place, instant breakdown cover can provide assistance so you and your vehicle won't be left on the roadside.
What is instant breakdown cover?
If your car breaks down and you haven't got a breakdown policy, you can buy instant breakdown cover at the side of the road and your new provider will send someone to come and fix your vehicle.
It's important to note that you can't buy instant breakdown cover online. You must speak to an advisor.
No one will come to assist you unless you call and the emergency numbers are on the providers' websites and manned 24/7, 365 days a year.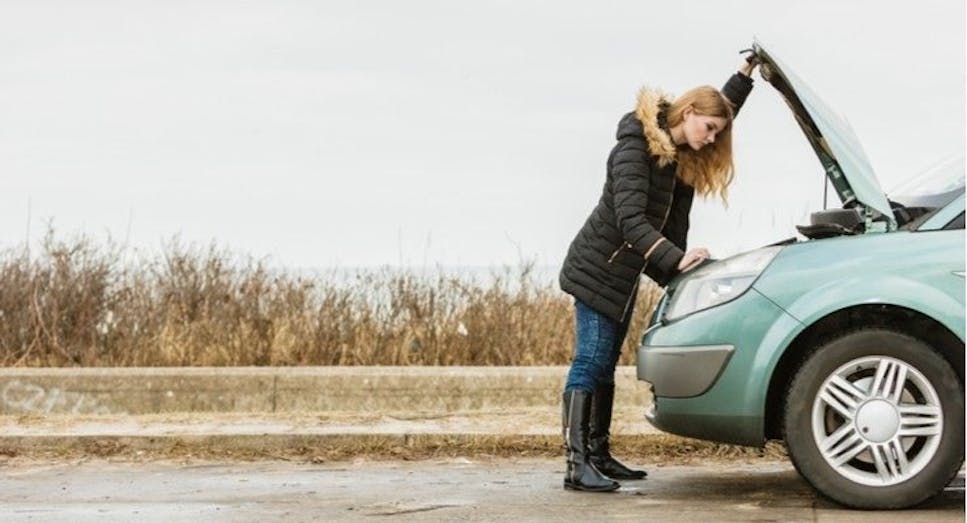 How do I buy instant breakdown cover?
Use our website to find a provider and call them directly to arrange cover. Remember, you cannot buy instant cover online and must speak to an advisor on the phone.
How much is instant breakdown cover?
As you'd expect, instant cover is likely to cost more than a standard breakdown policy, with some providers charging a one-off fee of up to £110 on top of the cost of signing up to a new policy.
What you get depends on the provider, but you could be offered the following:
A one-off call-out: This means you will only pay for one specific call-out, with basic roadside cover to rescue you and your vehicle. You will not have any cover after that

A basic instant cover policy: Some providers offer roadside cover for your breakdown and then give you a policy for one more call-out within a year

A full membership policy: Some providers ask you to sign up for a full annual policy, and charge an extra fee for the instant cover
Some breakdown providers also offer membership benefits such as unlimited call-outs which – having learnt an expensive lesson – may provide more peace of mind for future journeys.
What should I do if my car breaks down?
The best way to avoid a breakdown is to make sure your vehicle is well maintained through regular servicing and checking things like your tyres and oil. However, there are always things that can go wrong with any vehicle.
If you're on a motorway, turn on your hazard lights, pull over and move as far away from traffic as you can, either by exiting the motorway or moving onto the hard shoulder.
Get everyone out of the car (move behind the crash barrier or up the verge if you are on the hard shoulder). Don't try to fix the problem yourself and call for help.
Most providers aim to arrive within an hour, but some can get to you in 45 minutes. Ask what the average response time is before you buy a policy.
Do I have breakdown cover abroad?
If you're travelling in Europe and beyond it's even more important to look into breakdown policies before you go – and check you'll be covered for any countries you're passing through.
You can buy European breakdown cover for a single trip, or an annual policy if you're a regular traveller abroad.
If you do need to buy emergency instant breakdown cover while abroad, then you'll have a more limited selection of insurers to choose from, but firms such as AA will quote for assistance.
Compare instant breakdown cover
The best way to get a good deal on instant breakdown cover is to compare cover using MoneySuperMarket.
We compare policies from dozens of insurance companies. All you have to do is give us some information on you and your vehicle, and we'll do the rest.