Get a boiler & central heating breakdown quote today
Once you've got breakdown cover for your boiler and central heating system, you've got precious peace of mind.
Losing your heating and hot water supply can be hugely distressful and upsetting, but if you have breakdown cover in place, you can at least call on the services of an expert engineer to put things right.
And if there's an annual service thrown in, the problem might not arise in the first place.
Boiler cover and central heating
Boiler and central heating repairs can be really expensive, so if you don't think you'd be able to find a big lump sum quickly, this sort of cover is well worth considering.
Boiler cover-only policies don't pay out for repairs to radiators or any other part of your central heating system, but boiler and central heating cover will protect both.
Full central heating system boiler policies will include cover for any boiler repairs to things such as your radiators, pump and flue.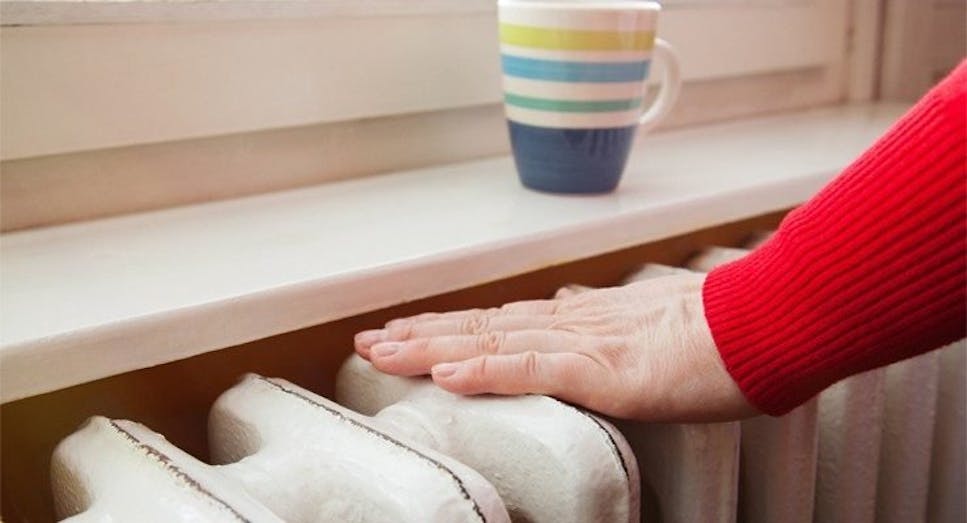 What's included?
| | Boiler cover only | Boiler cover with central heating |
| --- | --- | --- |
| Boiler repairs | Yes | Yes |
| Annual boiler servicing | Yes | Yes |
| Gas supply line issues | Yes | Yes |
| Central heating repairs | No | Yes |
| Radiator repairs | No | Yes |
| Plumbing and drain issues | No | No |
| Home electrics | No | No |
Sign up for a policy that pairs boiler insurance with cover for central heating and you can rest assured it'll handle any problems with your boiler, radiators and central heating system.
It doesn't generally include other plumbing or drainage repairs – though some providers have the option to include that too.
Remember that the exact cover will vary from policy to policy, so always check the details before you sign up.
Engineer visit
You will be given a contact number to call when you buy your policy, so that if your boiler or central heating does break down, you only need to make one phone call to arrange for an engineer to come out and fix it.
Most of these helplines operate 24/7, so that you have peace of mind that if something goes wrong at night or at the weekend, you'll still be able to arrange for someone to come out, without having to fork out for hefty call out charges.
Call-out fee
Parts and labour are usually included, and more comprehensive policies won't impose a limit on the number of call outs you have. There may, however, be a fixed call out fee, typically £50 or £100, to pay every time an engineer comes, so check before buying.
Many policies come with an annual boiler service included, so you can make sure everything is in good working order and that your boiler is running as efficiently as possible.
Some policies will also provide a new replacement boiler if your boiler is less than 7 years old and is beyond economical repair. If your boiler was installed more than 7 years ago, you may still be entitled to a discount off the cost of a replacement boiler.
You may be offered a boiler and central heating policy by your energy supplier, but always shop around for cover before buying, as you may be able to find a cheaper standalone policy elsewhere.
Do I need boiler and central heating cover?
Taking out boiler cover is great for peace of mind. It means that any breakdowns and issues can be dealt with immediately and at a very low cost to you. Plus, regular servicing can help prevent problems happening in the first place.
Adding central heating cover to that just gives you even more peace of mind.
Without boiler cover, you can of course still have boiler and radiator breakdowns dealt with very quickly. However, it will cost you a lot more if it happens.
Taking out boiler cover means you won't have to deal with sudden expenses – the last thing you want when you're already dealing with broken-down heating.
Which central heating and boiler cover providers does MoneySuperMarket compare?
We work with a variety of boiler cover suppliers, but the exact ones who offer services available to you can vary – depending on factors like your location, boiler type, and breadth of cover.
Central heating and boiler cover is a form of home emergency cover. So, providers include insurance companies who offer that, as well as some gas suppliers and dedicated boiler repair companies.
The best way to see all the providers you can choose from is simply to use our comparison tool. You'll see all the suppliers we work with available to you within minutes.