Lump sum savings explained
Investing a lump sum wisely can make a big difference to your future finances. Find out more about where to invest money with our guide to lump sum savings
Whether you have inherited a sum of money, won a competition, or simply amassed a lump sum after years of saving, it's not always easy to decide where to invest your money.
You could use it to buy a property, or to pay down the mortgage on one you already own. Alternatively, you could invest the money in a pension fund for your retirement, or stash it in a savings account where you can access it as and when you need some extra cash.
Explore the options available and work out where to save your lump sum with this straight talking guide.
Investing a lump sum
The term "lump sum" generally means a larger sum of money. The term "lump sum savings" is generally used to describe making a one-off payment of a large amount of money into an account or investment fund.
So rather than investing £50 or £100 a month, you pay in a lump sum and then leave it there to grow in value.
Reasons you might be interested in lump sum saving options include because you've:
Inherited money they want to use to earn interest or investment returns

Won a sum of money in a lottery or competition

Received a redundancy payout

Released equity from your home

Drawn money from your pension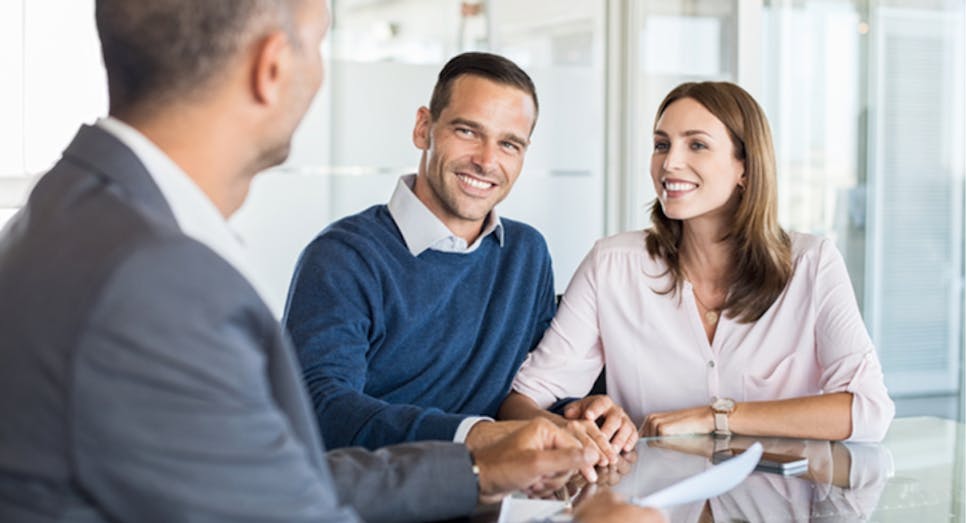 What to consider when investing a lump sum
There's no single best place to invest a lump sum. The best choice for you will depend on:
How much you have to invest

What you want to use the money for – and when

How much risk you're prepared to take to achieve potentially higher returns

Whether you have any debts
How much money do you have to save?
How much money you have to save will affect where you can get the best returns and whether it's worth splitting it between several different accounts or investments. The main reasons for this are:
If you have a large amount – more than £85,000 – to invest in a savings account, it's a good idea to split it between two Financial Conduct Authority (FCA) authorised account providers. The Financial Services Compensation Scheme (FSCS) only protects up to £85,000 with any one FCA-authorised institution, so this is the best way to ensure your money is protected by the FSCS should your bank or building society fail

You may have to pay tax on the returns on lump sum savings. However, there are ways to minimise the tax amount you pay. These include using your Personal Savings Allowance of up to £1,000 interest per tax year. Alternatively, you can shelter a lump sum of up to £20,000 (per tax year) from tax by placing it in a tax-efficient individual savings account (ISA) – whether that's a cash ISA or a stocks & shares ISA

If you're looking to invest a large lump sum, it may also prove wise to split it between several different types of investment. You might, for example, want to keep some money in a savings account that you can access easily when you need to, put a portion into an investment fund that should provide higher returns over say 5 or 10 years, and use the rest to boost your pension fund or purchase a buy-to-let property
What are your future plans?
Before deciding where to invest a lump sum, it's important to consider how you plan to use the money in the future. If, for example, you hope to use it to buy a house in the next few years, options worth considering include easy-access and fixed-rate savings accounts.
But if you have a longer-term goal, such as paying your child's university fees, you have the time to ride out the highs and lows of the stock market – meaning an investment fund will generally allow you to build up a bigger pot. The same is true if you're saving for retirement, for which the most popular choices are pensions and ISAs.
Whatever your goal, there are a few rules of thumb to bear in mind:
If you want easy access to your lump sum savings, or you know you want to use the money within the next few years, it may be best to put it into a savings account

If you want to save a lump sum longer term, statistics suggest you're generally better off investing in stocks and shares – rather than putting it into a savings account. The easiest way to do this is via an investment fund that holds a number of shares chosen by the fund manager and his or her team

As with savings accounts, it's important to shop around for a fund that offers good returns and fits your risk profile – and to monitor its performance so you can switch to a different fund if it fails to offer value for money
How much risk are you prepared to take?
As a general rule, the more risk you're prepared to take with your lump sum investments, the higher the potential returns. That's why – over the long term – investment funds, which all carry some level of risk, generally provide better returns than savings accounts, which carry little or no risk (especially if you ensure all your money is protected by the FSCS). And the investors who make the most money are those whose high-risk investments pay off.
However, if things go wrong, taking a high level of risk can also mean you end up with less money than you had at the start. So it's important to think about how much you would be prepared to lose in the worst-case scenario.
When deciding on the level of risk you want to take, things to consider include:
There's no guarantee you will make money on the stock market – the value of investments can go down as well as up so you may even end up with less than you put in – but over time stocks and shares consistently outperform savings accounts

It's generally only a good idea to invest in stocks and shares if you can leave the money in the market for at least five years. That's why investments are a common choice among savers who do not need access to the money for some time, for example because they are investing for their children's future

If you have a large amount to invest, you might consider spreading the risk by investing in several different funds. For example, you may want to allocate a portion of your funds to a higher risk investment, depending on your attitude to risk

Even when interest rates are low, there's a big difference between the best and worst savings accounts, so it's important to shop around for the best deal – and to move your money if your account becomes uncompetitive

One way to access higher interest rates is to agree to lock your money away in a fixed-rate bond for say one, two or three years. Just remember that if you need to withdraw money before this term is up, you're likely to have to pay a penalty that negates the extra interest earned
Do you have any outstanding debts
If you come into a lump sum of money, for example due to an inheritance, you may prefer to use it to pay off any debts you have. Debts it may prove sensible to clear prior to investing include:
Credit card debts, which are likely to cost you more in interest each month than you could make in a savings account – so using some of your windfall to clear them will save you more money longer term

Homeowners also often use a lump sum to pay down their mortgages – although it's sensible to check how much you can overpay before incurring charges first. You can find out how much you could save by overpaying on your mortgage with our handy calculator
Compare savings accounts
It's easy to compare savings accounts with MoneySuperMarket. Just check out our list of savings accounts ordered by the highest interest rate, then use the handy filters to find the right account for you.
If you need more help, we've also got a guide to picking the best savings account you need, as well as a decision tree to help you make the right choice. Either way, when you find the deal you want, all you have to do is click through to the provider to complete your application online.