Offshore savings accounts explained
Offshore accounts aren't just for the very wealthy. They're ideal if you want to save in different currencies. Our guide explains all you need to know about offshore accounts.
What is an offshore savings account?
Offshore accounts are savings accounts located outside the accountholder's country of residence, in this case the UK.
They can be used to save euros and dollars (as well as other currencies), which can be handy if your salary is not paid in sterling. Most accounts can be opened by anyone over the age of 18, although some are only available to those living outside the UK.
While it is often necessary to invest at least £5,000 or £10,000 to open an offshore savings account, others require a minimum deposit of just £1. 
Offshore accounts are offered by many high street banks and building societies as well as private banks. Most of the offshore accounts available to UK savers are based in the Channel Islands or the Isle of Man, for example, (which have separate tax jurisdictions). They can be operated by post, phone or online.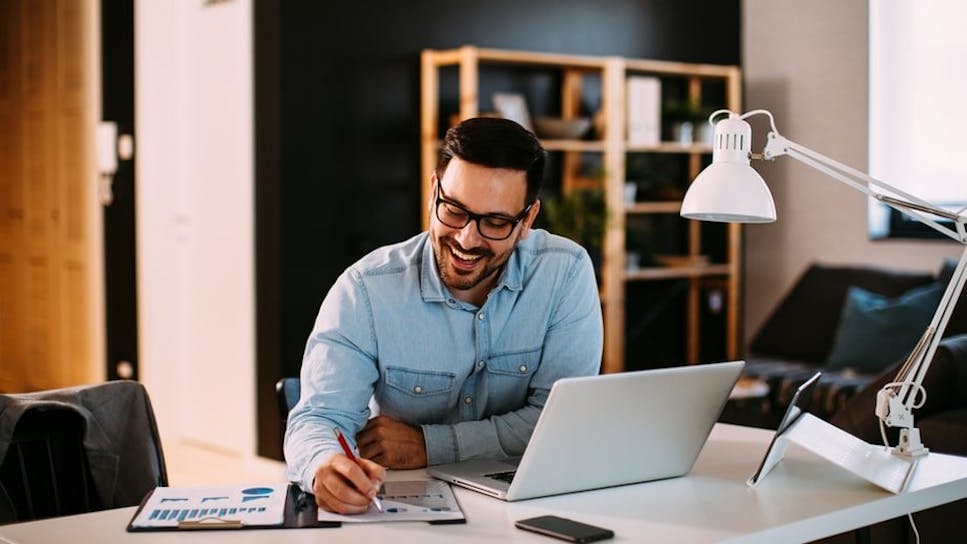 How do I open an offshore account?
Opening an offshore account should be straightforward, providing you meet the minimum requirements set by the bank.
Once you've applied online or in-branch, you'll need to supply ID to prove your identity just like you'd need to with any other bank account. Depending on the type of account, you may need to take extra steps to verify your identity. 
There are a number of checks in place to prevent criminal activity. For example, offshore accounts can often be used by those who want to launder money, evade tax or engage in other illegal acts. You could be asked about the nature of the transactions in your account – or your UK bank could be asked for financial reference documents.
If your application is successful, you'll be able to make your initial deposit and begin using the account.
How much money do I need to operate an offshore account?
When thinking of offshore accounts, the image that comes to mind might be millionaires with yachts and mansions in the South of France. However, offshore accounts aren't only for the wealthy. They're used by expats who need to manage finances at home and abroad. While many offshore accounts will require an investment ranging from £5,000 to £10,000, there are some who only require a £1 minimum deposit.  
Some providers will also require for you to have a certain salary and have a certain amount of money in your deposits or investments with them. It's also important to remember that offshore accounts can come with variety of charges and fees. Some of the most common charges have been listed below:
Transfer fees

Cheque clearance charges

Monthly account fees  

Charges for not keeping a minimum account balance

Document translation charges

International payments

CHAPS fee (depending on the currency used) 
So, offshore accounts aren't only for the very rich but it's important to remember they can be expensive to open and maintain.
How much tax will I pay with an offshore savings account?
It used to be the case that standard savings accounts would pay interest only after tax had been deducted at the basic rate of 20%, while offshore savings accounts paid interest without deducting tax.
But now – as a result of the  Personal Savings Allowance (PSA) this has changed and for the vast majority of UK savers there is no interest to pay on UK savings accounts. Under the PSA rules, basic-rate taxpayers in the UK have no tax to pay on the first £1,000 of interest earned in UK savings accounts, and higher-rate taxpayers will have no tax to pay on the first £500. But it's important to know that interest earned above these thresholds will still be taxable, so you can't use offshore accounts to avoid paying tax. 
You are obliged to declare any savings interest earned to HM Revenue and Customs (HMRC) on a self-assessment tax form and to pay tax on it. If you don't, you could face fines – plus interest charges on your outstanding bill.
What are the advantages and disadvantages of an offshore account
There are pros and cons to having an offshore savings account:
Advantages  
Allows you to bank in a foreign currency

Usually has higher interest rates

Can delay tax payment

Reduce risk of currency fluctuations 

Possible tax efficient savings

Increased privacy, for example, Switzerland is renowned for their confidential banking
Disadvantages
Can be difficult to open 

Often have high fees e.g.  £25 withdrawal fees

You may need to pay double tax, depending on the country's arrangement with Britain. You can find the full list of international tax treaties on the gov.uk website.

Your money isn't protected by FSCS – but could have other protection

Increased due diligence, you may be unaware of the banking laws where your offshore account is based 
What countries are best for offshore accounts?
There are some countries and regions, such as Cayman Islands, Panama, Singapore and Switzerland, to name just a few examples, which have a reputation for their offshore banking. This might be because of tax benefits, ironclad confidentiality or favourable interest rates.
But be aware the political and tax situation in different countries is subject to change. Always do your own thorough research before putting cash offshore.
Is my money safe in an offshore account?
Savers with money in a Financial Conduct Authority (FCA) authorised bank or building society in the UK are protected by the Financial Services Compensation Scheme (FSCS), which covers the first £85,000 (as of January 2017) held with each banking institution.
However, money held in an offshore savings account is not protected in the same way – even if a UK high street bank operates the offshore account you choose.
Before opening an account, you should therefore check with your provider to see whether your money will be protected by a different compensation scheme.
Banks licensed by the Guernsey Financial Services Commission, for example, are covered by the Guernsey Banking Deposit Compensation Scheme, which protects the first £50,000 per person, per banking group. The Isle of Man's Depositors' Compensation Scheme, meanwhile, also protects up to £50,000 per individual saver. 
What are the alternatives to an offshore account?
An alternative to having an offshore account is a multi-currency account. These accounts are sometimes called foreign currency accounts and they allow you to make and receive payments in foreign currencies. Some British banks offer these accounts and therefore maybe FSCS protected which can provide you with greater peace of mind.
Compare savings products with MoneySuperMarket
Although we don't have any offshore savings accounts for you to compare right now, we still have a wide range of savings products for you to look at. 
Use our handy filters and browse our range of products including cash ISAs, fixed rate bonds and easy access accounts.
You can see our accounts ordered by interest rate, term, and minimum and maximum deposit. So, you can quickly and easily find the one that suits you best.