The most comprehensive pet insurance policy
Find out what's included in a lifetime pet insurance policy, While it is one of the most expensive policies, it is also the most comprehensive. Find out whether this policy is right for you and your fury friend.
What is lifetime pet insurance?
Lifetime pet insurance is the most comprehensive insurance cover you can get for your cat or dog. As long as you don't allow your policy to lapse and renew it annually, your policy will allow you pet to be covered for their entire life even if they have a chronic condition, your policy will pay out for every new conditions up to your annual policy limit.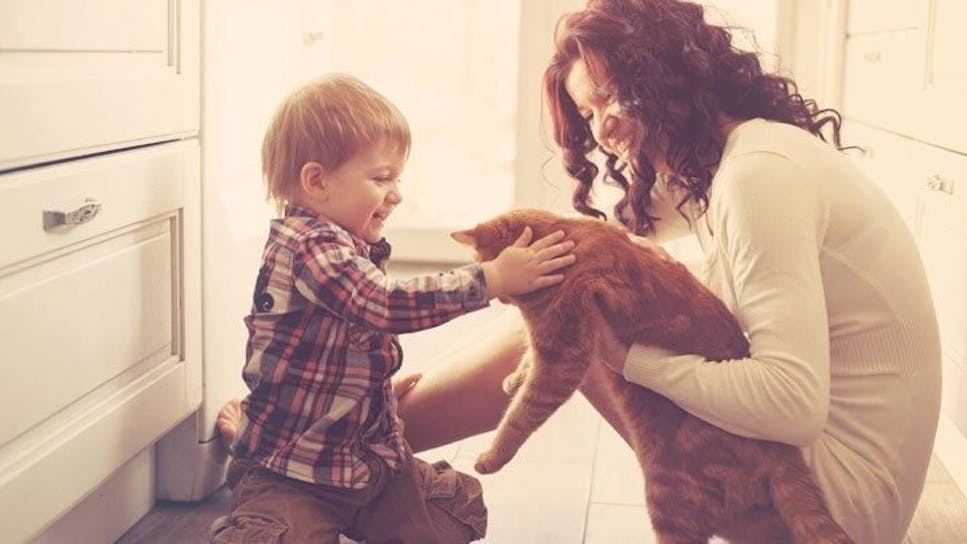 What does lifetime pet insurance include?
Vet bills
Your lifetime policy will cover veterinary treatment for injury or illness up to the per condition or pet amount pet year limit. These limits are chosen by you at the beginning of your policy and are reset every year regardless of your previous claims.
Kennel/cattery costs
If you have to go to hospital your policy will cover the kennel or cattery fees.
Third party liability
Your policy will cover you if your pet (usually dogs) causes injury or damage to any third party or their property.
Lost or stolen pets

Depending on your insurance provider, your policy may include a limited fund to help you recover a lost or stolen pet including providing rewards and advertising help.
Dental cover
Your lifetime policy only including dental cover that is a result of accident or injury. Routine dental treatment is generally not provided by most lifetime pet insurance providers.
Euthanasia
Should the worst happen, and your pet needs to be put to sleep, your insurance policy will cover the funds for this.
How much does lifetime pet insurance cost
The cost of your pet insurance policy will vary depending on your pets age, breed, type and how many pets you insure under one policy. There are certain breeds that are more expensive than others such as pedigree pets. They are usually more expensive to insure as they are more susceptible to certain illnesses than other mixed or crossbreed pets.
The level of cover and additional cover options you choose to add on to your policy will also affect the price of your policy.
Lifetime pet insurance exclusions
Dental treatments
Unless your pet requires dental treatment as a result of an accident, it is unlikely that any pet dental treatment will be covered by your insurance provider.
Pre-existing conditions
The biggest benefit of lifetime insurance is that it usually covers all illnesses including chronic conditions however, any conditions that existed before you took out your policy (pre-existing conditions) will not be covered.
Excess and co payment
Depending on the amount of excess you choose when you begin your policy, that is the amount you will have to pay towards the claim when you make a claim. Some policies also have a co-payment option. This is similar to an excess, where you have to pay a percentage of the full cost of your claim.
Cremation and burial
While most lifetime pet cover policies include euthanasia cover, cremation and burial cover is not added to all policies.
Pet age limits
If you are insuring an older dog or cat, you may need to know that most pet insurance policies including lifetime cover, have an upper age limit for older pets. For some dog breeds this can be as young as six however, this age limit does not apply to any existing policy holders.
Pros and cons
Pros
Lifetime pet insurance if the most comprehensive pet insurance policy

Provided you don't let your renewals lapse, this policy covers lifelong and chronic conditions

If your pet develops a chronic condition during your policy time, it will be covered
Cons
If you claim under this policy, it is unlikely you will be able to be covered for the same condition by a different policy if you choose to switch providers.

Compared to other policies, lifetime cover is a more expensive option
Alternative options
While lifetime cover is the most comprehensive pet insurance policy, there are alternative policies that may suit you and your pet better. These include:
Accident only
Accident only cover is one of the cheapest options for pet insurance and includes the most basic cover. It is not suitable for older pets or those with any pre-existing conditions as the only thing this policy covers is, when your pet gets an injury due to an accident.
Maximum benefit
A maximum benefit policy offers cover for vet fees for a maximum amount per condition. When you reach your limit for a condition, that condition will be classed as a pre-existing condition and will no longer be covered by your pet insurance policy.
Time limited
A time-limited policy offers a fixed sum for each illness or injury pet gets for a set time period (usually 12 months) from the onset of the condition or the first date of treatment.