Read more about the real cost of a pet cat
Anyone who owns a cat will know not only how rewarding it can be, but also about the true costs involved – usually much higher than might be expected
Read more about the real cost of a pet cat
Anyone who owns a cat will know not only how rewarding it can be, but also the true costs involved – usually much higher than might be expected.
Cats are often the preferred choice of pet for people who are out at work all day, as they are independent and, provided you've got a cat flap installed, they are usually happy to go in and out the house whenever it suits them.
However, before rushing out to buy a cat, it's important to budget for all the costs that are associated with owning a pet.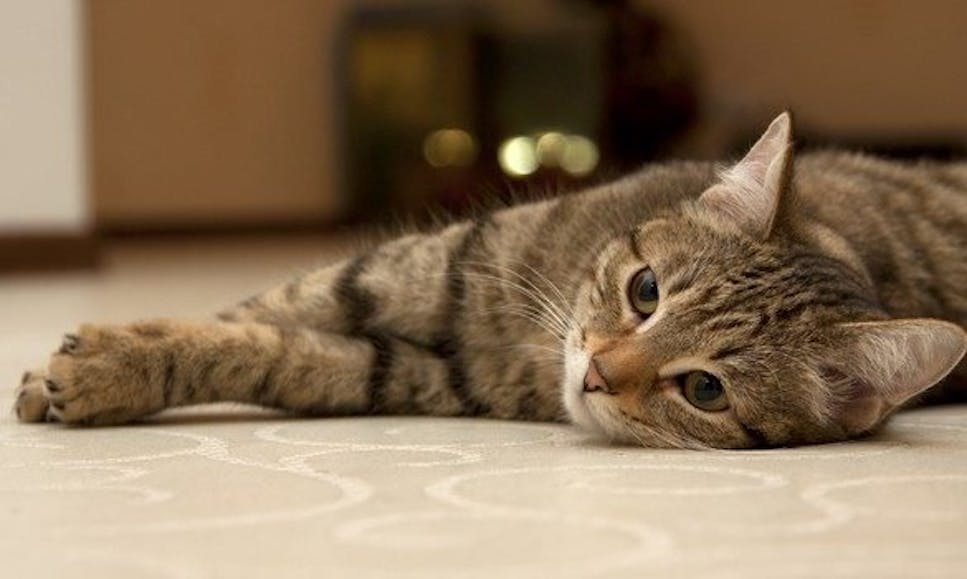 Cost of buying a cat
The cost of buying a cat or kitten can set you back a few hundred pounds depending on the breed. You can buy non-pedigree breeds for under £200, but other breeds can cost a lot more.
The cost of adopting a cat from the RSPCA will vary, depending on the breed and age of the cat. The cost usually covers the animal's vaccinations
Accessories
Once you have bought or adopted your new cat, there are the costs of essential accessories to consider. These include a bed, bowls, food, collar, litter tray and regular supplies of fresh litter.
There are optional accessories that you may also want to purchase; a scratching post, toys, treats and a cat flap.
Vaccinations
To help protect kittens they will need their first lot of 'primary' vaccinations at nine weeks and three months old.
From this point forward, cats usually require a 'booster' vaccine every 12 months. These vaccines protect against cat flu, feline infections and feline leukaemia
Insuring your cat
To help you cover soaring veterinary costs, it's wise to take out a pet insurance policy that meets your needs. It only takes one accident or illness to run up vet bills worth thousands of pounds, so it's well worth having.
The good news is that cat insurance needn't break the bank. However, if you own a pedigree cat, you can expect to pay more. Pedigrees can often suffer from more health problems than the average cat, therefore incurring additional costs.
The price of insurance can depend on the type of cover, location, breed, age and medical history of your pet. When taking out any insurance be sure to check over the terms and conditions and cover limits carefully.
Pre-existing conditions - those that you have already seen a vet about in the past – will not be covered and will need to be declared when you take out your policy.
Lost and found
You should also consider getting your kitten or cat micro-chipped, to improve the odds of finding your cat if it ever wanders off and gets lost.
Grooming
Grooming costs vary depending on the size of your cat and the length and complexity of its fur. If your cat has long hair it will require more grooming, which costs more money.
Grooming is an important aspect of keeping your cat happy. Bathing, brushing and taking your cat for regular trims can help prevent nasty skin conditions, mangled fur and keep your cat looking healthy. It is also important to check your cat's ears, paws and teeth for infections, debris or damage.
Worth every penny
Of course, most cat owners would claim that the cost of owning their cat is more than worth it, but it does pay to consider the impact owning a pet will have on your monthly bills. Be realistic about whether or not you can afford to take on a cat and if the answer is no, it's best not to do it.
Ready to save on your pet insurance? Or need to know more before you get a quote? We're here to help.