Learn more about M&S pet insurance
M&S pet insurance is provided by M&S Bank and is underwritten by Royal Sun Alliance (RSA), one of the world's leading insurance groups
Who are M&S? 
M&S has been offering a range of financial services from M&S credit cards to a variety of insurance policies including pet insurance for over 30 years. M&S pet insurance is provided by M&S Bank and is underwritten by Royal Sun Alliance (RSA), one of the world's leading insurance groups. You can take out dog insurance or cat insurance with M&S once your furry friends are eight weeks old.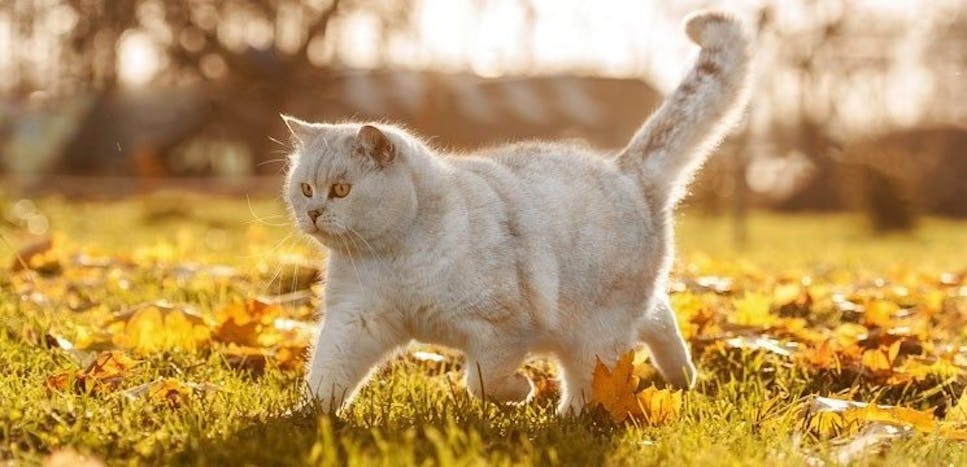 Get in touch with M&S Bank  
You can contact M&S Bank through the following:
M&S Pet Insurance customer services: 
0800 980 8740
For M&S Pet Insurance claims:
0800 980 8750 
Email: mandspet@uk.rsagroup.com
M&S Pet Insurance address:
M&S Pet Insurance 
PO Box 225 
Wymondham 
NR18 8DP 
What type of cover do M&S provide 
M&S offers their pet insurance customers a choice between three levels of cover for their pets, these include:   
M&S Premier or Plus Cover – Lifetime cover 
M&S Premier or Plus cover are their highest levels of cover. These lifetime pet cover provide treatment for illnesses and injuries up to a total limit of £7,000 per year. This value resets every year when you renew your policy. 
M&S Standard Cover – Maximum benefit  
Similar to a maximum benefit policy, you will receive a total cover limit of £4,000 each year for any veterinary treatment for all illnesses and injuries with Standard cover.
M&S Essential Cover – Time limited  
M&S Essential cover is a time limited insurance policy that is the most restrictive of all M&S's plans. Vet treatment is covered for each new illness or injury for up to £3,000 or up to 12 months. 
How to make a claim with M&S   
If you need to make a claim you should call 0800 980 8750  
Be sure to have your policy or claim number when you call. 
Why take out pet insurance with M&S 
Like many other insurers, M&S offer three levels of cover to choose from however, each of their policies include a few extra benefits including:   
Multi-pet discount  
As well as the 10% multi-pet discount, you can claim a 15% discount on new M&S pet insurance policies when you buy online. You can also choose to pay monthly, rather than annually at no extra cost.  
24-hour helpline access 
All pet insurance policies offered by M&S include 24-houraccess to Vetfone- a freephone 24-hour pet helpline with a UK qualified veterinary professional.
Pay by monthly instalments 
You can spread the cost of your pet insurance over 12 months by paying by Direct Debit – at no extra cost.
Extra support 
M&S pet insurance policies offers you access to a range of services from information about local pet care providers to bereavement support.
Compare pet insurance deals with MoneySuperMarket  
At MoneySuperMarket, we're here to help your find the best insurance policy for your pets. Depending on the type of pet you have and the type of cover you're looking for, all you need to do is provide us with a few details about yourself and your pet, and we'll show you quotes from some of the UK's leading pet insurance providers.
You can compare quotes by price and the level of cover included – Once you've chosen, just click through to your provider and get started.
Guides  
Choosing the right insurance for your pet is a big decision – and we're here to help. If you'd like some more information on the best types of cover for your pet at competitive prices, try one of our guides:  
Lifetime pet insurance Guide  
There are a lot of different types of pet insurance policies for you to choose from. This guide helps you narrow down that search explaining lifetime pet insurance and its benefits. 
How much is pet insurance  
Work out how much cover you'll need to protect you and the ones you love, with our handy tips. 
Is pet insurance worth buying? 
Find out what the different types of pet insurance are, why it is so important and how to choose the right type of policy for you. 
Multi-pet insurance 
Everything you need to know about getting financial protection against serious diseases and medical conditions. 
Ready to save on your pet insurance? Or need to know more before you get a quote? We're here to help.