What is a student bank account and why should you get one?
All students need a bank account to help manage their finances during their studies, but a dedicated student account can provide you with helpful extra features, such as an interest-free overdraft. Our guide explains what makes them different and how they can benefit you
What is a student bank account?
A student bank account is a bank account tailored to meet the needs of students.
It typically offers benefits, such as interest-free overdrafts, and other perks, like cashback or free student railcards, that make it different from other current accounts.

Available to those enrolled in higher education and available from many of the leading high-street banks, student current accounts help students manage their finances when they are at college and university.
When students finish their studies the account usually changes to a graduate account or regular bank account after a grace period.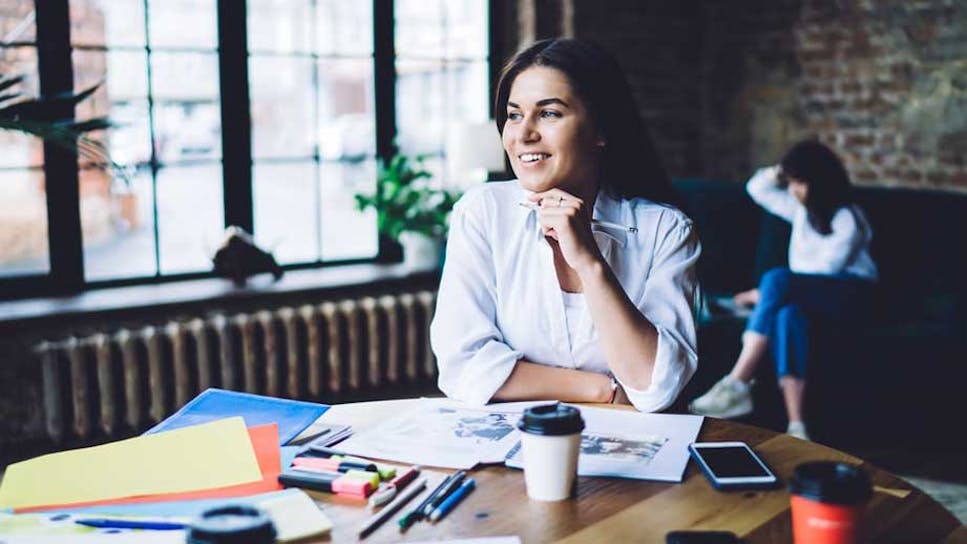 Am I eligible for a student bank account?
If you're aged 18 or above with an unconditional offer from UCAS (Universities and Colleges Admissions Service) for a full-time course at a UK university, you are likely to be eligible for a student bank account. 
Some banks may request your UCAS status code for verification of course acceptance. If your offer is conditional, you'll need to present A-Level results or a university letter confirming your enrolment.
Eligibility criteria can differ for degree-equivalent, postgraduate, or part-time courses and it may be more difficult to get a student account if you are a part-time student. 
What are the advantages of a student account?
The benefit of a student bank account is that it is designed especially for students. This means it provides features, perks and incentives that can benefit you while you're studying.
Student bank account perks
Banks target students in the hope they become long-standing customers and help boost the bank's business in the years to come.
This is why the incentives to sign up to a student account can be more appealing than for a regular account.
Are there any disadvantages to a student bank account?
There aren't many disadvantages to student bank accounts. But if you misuse the interest-free overdraft, it can lead to extra debt which could harm your credit rating.
Some banks may have limited branch access or stricter eligibility criteria, so it's vital you understand the terms before applying.
International students studying in the UK are also unlikely to be offered interest-free overdrafts at the same level as UK students.
How do I apply for a student account?
Applying for a student bank account is straightforward, but the important part is that you select the correct one for your needs.
Here's a step-by step approach to do just that…
Which banks give students free railcards?
Free 16-25 Railcards are a popular perk offered by banks to get you to sign up for a student bank account. 
With many students in the UK travelling large distances from home to their university or college accommodation, a young person's railcard knocks up to one-third off journeys can make train travel a cost-efficient way of getting about. 
It's worth noting that banks regularly change their student offers and railcards aren't the only incentives you can receive.
You might also be able to get cashback, vouchers and other benefits such as an interest-free overdraft.
Can I get a student bank account with bad or no credit?
A credit record is a history of your past financial transactions. As a student starting out in life, banks realise that it's unlikely you'll have much of a track record in dealing with finances, such as borrowing on credit cards or loans, for example.
This means that even if you haven't built up a credit score, it's unlikely to work against you when you apply for a student bank account and you should still be approved.
There could be exceptions. If you are starting as a mature student who has run into financial difficulties in the past and has bad credit, you may find it more difficult to get a student account with an interest-free overdraft.
While a student account might still be an option, you may have to settle for a lower overdraft limit or accept you'll have to pay a fee if you go into the red.
Can a student open a normal bank account?
Yes, a student can apply for a regular bank account in the same way as anyone else in the UK.

The advantage of a student bank account is that they usually come with features designed for students, such as interest-free overdrafts and lower fees if you breach the terms and conditions.
This can make them more forgiving if you're struggling with your day-to-day finances.  
When should I open a student bank account?
It is smart to open a student bank account in the UK before you start your first term in higher education. 
Banks typically offer these accounts in the months leading up to the academic year, often from late spring to early autumn.
Because more students are looking to open new accounts during this period, it also tends to be when they offer the most competitive deals.
Once your place at your chosen college or university is confirmed, applying early ensures you can access benefits such as interest-free overdrafts, special offers, and can ensure that you smoothly transition into student life.
When opening a student bank account, it's also a good time to think about what student insurance you might need and make sure it is in place for when you begin your studies.
What do I need to open a student bank account?
Opening a student bank account is straightforward, but you'll need the following:
Do I need to set up a student bank account before applying for student finance?
While you don't need to set up a student bank account before applying for student finance in the UK, having one can simplify financial matters by making sure the money is paid into the right account.
If you don't yet have a student bank account, you can provide your regular bank account details and later update them once your student account is established.
Can I open a student bank account online?
Opening a student bank account online in the UK is usually the easiest and most time-efficient way of doing it. 
Start by comparing options for student bank accounts with MoneySuperMarket.
Once you have made your choice, you can click through and apply within minutes.
Can I have two student accounts?
Whether you can have more than one student bank account will depend on the financial institution you're applying to. 
Some banks state in their terms and conditions that you can only have one account and will be able to confirm this through a credit check.
While getting a second student account to take advantage of additional perks might be tempting, it doesn't necessarily mean you will get a second interest-free overdraft. 
When applying for an account, banks look at your existing credit capacity.
If they see you can already borrow up to a certain amount with one bank, they may be unlikely to offer more.
How long can I keep my student bank account?
You can typically keep your student bank account throughout your education and then for a limited time after completing your studies. 
Banks usually provide a grace period of around one to three years, during which your account retains its student benefits.
Alternatively, you might be moved over to a graduate account, which may retain some of the features of your original student account. 
After this period, the account may transition into a standard current account with different terms.
It's important to check with your bank for specific details regarding how long you can keep your student account and what changes may occur.
What happens when you finish your studies?
You may be able to switch to a graduate bank account that will allow you to continue to use an interest-free overdraft for a limited period to give you a chance to pay off what you owe. 
The interest-free limit is usually reduced over time. Alternatively, your student account may switch to a regular bank account depending on the terms and conditions of the bank.
Is there a maximum amount I can keep in a student account?
Student bank accounts in the UK don't usually have a strict maximum limit on the amount you can keep in them. 
However, these accounts are designed primarily for managing day-to-day finances and are unlikely to provide the same interest rates or benefits as savings accounts. 
It's advisable to maintain a balance that covers your regular expenses, while considering other accounts for long-term savings or larger amounts of money.
While it won't impact many students, it's important to note that the Financial Services Compensation Scheme (FSCS) protects up to £85,000 per customer per bank in the unlikely event of the bank going bust. If your balance is more than this, it may not be protected.
Other useful guides
Compare student accounts with MoneySuperMarket
If you're looking for a student account, then MoneySuperMarket is here to help.
We've rounded up student accounts from the leading banks on the high street to help you find one that meets your needs.
We show you the key features, including how much of an overdraft you might get interest-free, so you can compare at a glance.
Once you're happy with your choice, just click through and apply in minutes.