First-time buyer schemes in Scotland, Wales, and Northern Ireland
If you are a first-time buyer in Scotland, Wales, or Northern Ireland, you'll probably need to carry out some separate research. While help for first-time buyers is still available in these countries, it varies from the schemes you would find in England. MoneySuperMarket has rounded up what you need to know.
Buying in Scotland
Help to Buy was originally confined just to England. But in late September 2013, a 'tweaked' version of the Shared Equity part of the scheme was rolled out in Scotland. So, how does it work?

Like the English version of the Shared Equity part of Help to Buy, the Scottish scheme is only available on new-build homes. Again, the buyer – who can be a first-timer or an existing homeowner – needs only to raise a 5% deposit. The Scottish government will then stump up an equity loan of up to 20%. The idea is that banks and building societies will be reassured to lend, whereas you will get access to the more favourable mortgage rates typically associated with a 25% deposit.

There are some differences between the Scottish and English Help to Buy schemes, though:
In Scotland, the equity loan will remain interest-free throughout. In England, instead, it becomes chargeable after the first five years

The maximum property value in Scotland that applies under the scheme is capped at £400,000. That's less than the £600,000 cap in England
Like the English version of the Shared Equity part of Help to Buy, the Scottish scheme is only available on new-build homes.
As for the standard 5% mortgage, lenders' offerings are likely to vary. For example, Nationwide Building Society, which – alongside Barclays – was one of the first lenders to sign up to Help to Buy in Scotland, is offering a rate of 2.34% for two years (either on a fixed-rate or tracker basis) in exchange for a 25% deposit and a £900 product fee. However, this is reduced to £400 for first-time buyers. A non-refundable booking fee of £99 is payable on reservation.
If you're interested in using the Scottish Help to Buy scheme, you'll first need to find a participating house-builder, which you can find a list of here.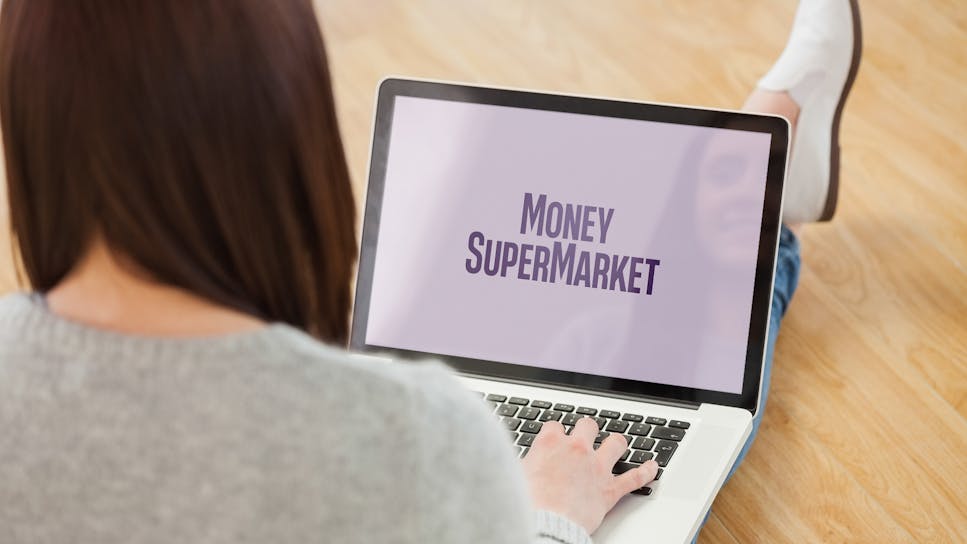 Other available schemes for a first-time buyer in Scotland
As well as the recently landed Help to Buy scheme, the Scottish government is continuing to offer help to first-time buyers under its existing programs. These are set down under something known as the Low-Cost Initiative for First-Time Buyers (LIFT).
Under LIFT (which you can read more about on the Scottish government's website), first-timers will be given the option of the New Supply Shared Equity scheme, the Open Market Shared Equity scheme, or the New Supply Shared Equity with Developers scheme. Here's how each of the schemes works.
The New Supply Shared Equity Scheme
The New Supply Shared Equity Scheme enables you to own a property outright, but only pay up to 80% of its value. The remainder is paid for by a housing association or housing co-operative via a loan provided to them by the Scottish government. The properties available will generally be new homes that have been specifically built for this scheme.

Under the New Supply Shared Equity Scheme, you don't pay any rent on the part of the home you don't own. But when you come to sell your property, the government will take back its relative share. This means that, for example, if you own 70% of the property, you will get 70% of the sale price when the property sells. The remaining 30% will go back to the housing association.

The minimum share you can buy in a property through this scheme is 51%. But usually, you'd be expected to buy between a 60% and 80% share. If you decide to initially buy a smaller share in your property, you can increase it up to 80% after two years.

Some areas of Scotland impose rules whereby the housing associations or co-operatives always retain a 20% stake in the property. Those which don't may allow you to buy the last 20% so that you own the whole property within a further third year. Visit the Scottish government's website to read more about the New Supply Shared Equity Scheme.
You can also choose to buy a shared equity home from a developer, under a version of the previous scheme called New Supply Shared Equity with Developers. You will, again, own the home outright. But in this case, the government and the developer will jointly fund the equity loan. If, for example, they each fund 10% of the price of your property, they will each get 10% of the value of the property when it is sold. Read more about this version of the scheme on the Scottish government's webpage.
Both versions of the New Supply Shared Equity Scheme aim to predominantly help any first-time buyer in Scotland. But they are also available to people whose circumstances might have changed, including those needing to find a new home or going through a divorce.

Buyers may also be eligible if they are disabled and their existing home isn't suited to their needs. They may also qualify if:
They have a special reason for needing to live in the specific area they're in

They are a veteran of the armed forces

Their current home is scheduled for demolition
Open Market Shared Equity Scheme
An alternative government scheme to help any first-time buyer in Scotland is the Open Market Shared Equity Scheme. But bear in mind that, with this scheme, you may not be served first.

Priority is given to those who rent their home either from a local authority or housing association and to disabled people. Members of the armed forces or those who have left within the past two years have priority too. The same applies for widows and widowers of service personnel for up to two years after their partner has been killed while serving in the armed forces.

Applications are assessed by registered social landlords who administer this scheme on behalf of the Scottish government.
How it works
So, if you do qualify for it, how does the Open Market Shared Equity Scheme work? Buyers must purchase at least a 60% share in the property, while the maximum you can buy is 90%. The Scottish government will own the remaining share. The amount you must contribute should be the maximum mortgage you can qualify for, as well as any personal contribution from any savings you might have.

You can, however, keep £5,000 of any personal contribution you make to cover the costs of moving home. This includes charges such as mortgage arrangement fees and removal costs.

Once you've bought your home, you will have the option to increase your equity share by a minimum of at least 5% in any one year. You may also increase your share up to 100% if you choose to do so. However, in some cases, the Scottish government may insist on keeping at least a 10% stake in the property.

When it comes to selling your home, you will get the percentage of it you own, alongside any increase in value on that share. The remaining share, as well as the relative equity gained, will go back to the government. You can read more about the Open Market Shared Equity Scheme here.
Shared-ownership schemes are also available in Scotland directly from housing associations. These schemes are different to shared equity, in that you only buy a share of a home (say, 25%, 50%, or 75%) rather than the whole thing. You then pay an 'occupancy charge' on the remaining chunk to the housing association.
You can also buy chunks of what you don't own, as and when you can afford it, from the housing association. This process is known as staircasing. When you come to sell your property, you get back the stake you initially put in. Find out more about how shared ownership works in Scotland.
Remember that the law is different when it comes to buying a home in Scotland. For example, once an offer has been accepted, it becomes legally binding. If this process is new to you, make sure you do your research thoroughly first.
Buying in Wales
Welsh buyers will have access to the Homebuy Scheme, which is funded by the Welsh government and run by councils and housing associations. Councils that offer the scheme must allocate a housing association to run it in their area.

The Homebuy scheme is designed to help people on low incomes – not just first-timers – to buy a property. Being accepted for the scheme requires proof that you couldn't afford to buy a property without the help of Homebuy. At the same time, though, you need to demonstrate that you are able to qualify for a mortgage. In addition, you must not be in rental arrears, receiving Housing Benefits, or have received them in the 12 months prior to your application.

You will be able to buy a property with someone else. But in that case, your joint income and savings must still not be enough for you to buy a property without help from the scheme.
How the Welsh Homebuy works
The housing association will loan you a share of between 30% and 50% of your chosen property. You will then need to cover the cost of the remaining chunk with a mortgage. The mortgage must be from a 'qualifying lender', which basically means a bank, building society, or an insurance company. If in doubt, check with the housing association which lenders will offer mortgages for the Homebuy scheme.

You don't have to make any monthly payments towards your loan, as this will be repaid once you sell your property. How much you will repay will depend on the value of your property when you come to sell up. You'll also need to get an independent valuation of the property to assess this.

Let's say, for example, that your loan was 40% of the value of your home. In this case, you'll have to repay 40% of the market value at the time you make the repayment.

Remember that, because you will own the property outright, you will be responsible for any repairs and paying council tax.

To find out if a Homebuy scheme is available in the area you are looking to buy, contact the housing team at the local council. You can read more about Welsh Homebuy scheme on the Gov.Wales website.
Help to Buy – Wales
The Welsh Help to Buy scheme offers a shared-equity loan (up to 20% of the purchase price) to those looking to buy a new build. Specifically, it supports buyers that are purchasing homes up to £250,000 in value through a scheme-registered builder.

If you apply for the Welsh Help to Buy scheme, you'll need to:
Provide a deposit which is worth 5% of the property's value

Get a mortgage to cover the remaining amount
Buying in Northern Ireland
If you want to buy your first home in Northern Ireland but can't afford to do it alone, the Co-Ownership scheme is definitely worth a look. However, there are some eligibility restrictions to be aware of:
The property you're buying in Northern Ireland must be worth less than £175,000. Homes worth more than this won't qualify

You also can't buy an existing housing association property through this scheme. If you want to buy a home that has been built since 2000, it should be covered by the National House Building Council or Zurich 10-year warranty

You will need to be on a low income (which means you are unable to buy a property on your own). That said, though, you'll still need to be able to demonstrate that you can keep up with your mortgage payments
How Co-Ownership works
The Co-Ownership scheme enables you to buy part of your home and rent the remaining share from the Northern Ireland Co-Ownership Housing Association. The latter is better known as Co-Ownership Housing.

You'll need to buy at least 50% of the property with a regular mortgage, but you can choose to buy as much as 90%. When you buy, you become a leaseholder, as you receive a 99-year equity-sharing lease on your property.

Should you choose to go through the 'staircasing' process mentioned above, you can keep buying chunks of the rented part of your home (in steps of 5%). Alternatively, you can just stick with the share you've bought initially.

The amount of rent you will pay on your home is currently calculated at 2.5% (per year) of the value of the share you haven't yet bought. So, for example, if you own 65% of your property, the rent is calculated at this rate on the other 35%. Rent increases are linked to the Retail Prices Index (RPI) measure of inflation and are reviewed once a year. Should any changes to your rent be made, you'll be given one month's notice.

When you sell up, if you don't own your property in full, the value of the share you don't own will go to Co-Ownership Housing. You can find out more about the scheme at Co-Ownership.org.
Right to Buy in Northern Ireland
The Right to Buy scheme is only available if you are a council house or housing association tenant and you've lived there for five years or more. In this case, if you wanted to, you could purchase the property at a discount. The amount of discount you'll receive depends entirely on how long you've lived in the house for.

For example, if you've lived in the property for five years, you'll receive a 20% discount. Then, for every extra year you've been in the house, you'll get an additional 2% discount. The maximum discount you can receive is 60% of the property's valuation or £24,000.
Your home may be repossessed if you do not keep up repayments on your mortgage.
Compare mortgages with MoneySuperMarket
As a first-time buyer, using a mortgage comparison tool can help you get a good idea of the kind of mortgage deals available. When you enter your information into MoneySuperMarket's mortgage comparison tool, you'll be able to compare example mortgage quotes from different providers.

Just tell us a bit about yourself and your property – we'll take care of the rest. We'll scour the market to help you identify the mortgage plan that best suits your needs and pockets.