We run through some of the most frequently asked questions about remortgaging.
When buying a new home most of us take out a mortgage that allows us to borrow enough money to make the purchase
While it might take years before we pay off our mortgage debt, it doesn't mean we have to be stuck with the same mortgage throughout.
This is where remortgaging comes in – it can save you spending more than you need in interest payments, as our guide explains.
What is remortgaging?
Remortgaging is when you change your mortgage without moving home. You do this by taking out a new mortgage and using the proceeds to pay off the original one, with the same property acting as security.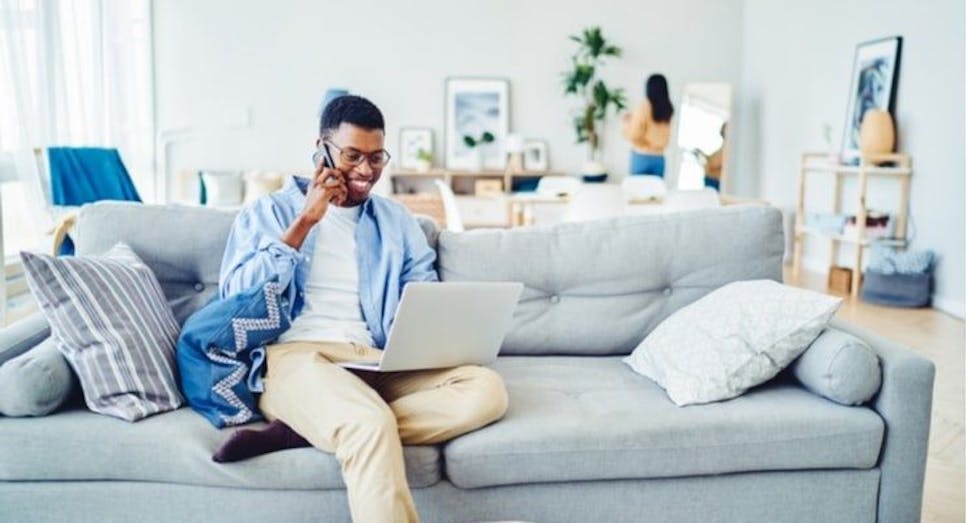 Why should I remortgage?
The most common reasons for remortgaging include:
The initial rate on your mortgage has come to an end and you have been placed on your lender's standard variable rate (SVR)

Your existing deal is nearing its end and you will soon be placed on your lender's SVR

You want to reduce your monthly repayments

You need to borrow more money, maybe for home improvements or to pay off other debts

You want to change to a different type of mortgage
When's the best time to remortgage?
You can remortgage at any time but it's best to choose a time when there's a definite advantage in moving mortgages.
This may be when:
You've come to the end of a fixed rate mortgage deal

Interest rates are lower than the rate you're paying at the moment

The value of your home has significantly increased

The benefits outweigh the costs
If you are looking to remortgage, don't leave it until the last minute. You could start looking for an improved deal roughly six months before your current deal runs out and lock in a new deal around three months in advance.
What do lenders check when I remortgage?
Just as when you took out your original mortgage, a lender will want to be confident that you are who you say you are and can afford the repayments.
Prepare in advance so you have the right information to hand. Some lenders do not accept print outs, so you may need your bank to send original copies.
You may have to provide your:
Last three months' bank statements

Last three months' pay slips

Last three years' accounts/tax returns (if self-employed)

Latest P60 (showing income and tax paid)

Passport (for ID)

Proof of address (utility bills or council tax bill)
Can I remortgage with the same lender?
Yes – remortgaging with the same lender for the same amount is called a 'product transfer'. A product transfer can save you time and hassle as your lender already has all your details on file.It could also save you money because remortgaging with the same lender normally means there are no valuation or legal fees to pay.
Because you have a track record with them, they may not seek additional credit checks as a new lender would.
However, you shouldn't just remortgage with the same lender because it's slightly better than the standard variable rate you are due to move on to. You should first check if there are better deals on the market – they may still prove cheaper, even after paying additional fees.
What are early repayment charges?
With some mortgages, if you pay off the borrowing earlier than agreed you may have to pay an early repayment charge. The exact amount depends on your lender as well as the type of mortgage you have .
Early repayment charges tend to apply to fixed rate mortgages more often than variable rate mortgages. They may apply for the entire length of the fixed rate but in some cases the early repayment charges decrease over the term of your mortgage.
Early repayment charges can run into the thousands of pounds, so it's important to understand how much you'll need to pay before you commit to a new mortgage deal.
Will I have to pay a fee to remortgage?
When you take out a new mortgage deal you may have to pay certain fees. These include:
A booking or arrangement fee

A valuation fee

Legal fees

A mortgage exit fee
How much these will be will vary from lender to lender and between different products, but it's important to factor them in when comparing deals.
Mortgage fees can often be higher for mortgages with a lower interest rate. You may find it works out cheaper overall to choose a mortgage with a higher interest rate but a lower fee.
Can I be turned down for a remortgage?
Provided your personal circumstances haven't changed significantly and the value of your property hasn't dropped you shouldn't have any trouble remortgaging.
If your personal circumstances have changed or the value of your home drops then it could affect your chances of remortgaging.  However, your chances of being able to remortgage to a new deal could be affect if, for example:
you've lost your job

your earnings have gone down

you've become self-employed

your financial commitments have increased significantly
In each of these cases, you may struggle to show you can afford repayments.
If the property drops in value so that you now owe a higher percentage, you may also find banks are reluctant to lend to you.
For example, if you took out an £80,000 mortgage on a home worth £100,000, but it dropped in value to £90,000, your loan-to-value (LTV) will have increased from 80% to almost 89%, giving the bank less security and making it more reluctant to lend.
However, provided the value of your property doesn't fall and over time you pay down the amount you owe on the property, then your LTV will drop. This could allow you to get a better mortgage deal when you come to remortgage.
Even if your personal circumstances have changed significantly, you may still be able to move to another deal with your existing lender at least, as you will already have a track record with them.
Will my credit score affect my chances of remortgaging?
Your credit score will have a bearing on a lender's decision to offer you a new mortgage because they use it to assess how reliable you are as a borrower.
Your credit score includes your financial dealings such as your history of mortgage repayments and applications for credit cards.
You can stay on top if it by using MoneySuperMarket's Credit Monitor service that will show you your credit score and provide free, personalised tips on how to improve it.
What is negative equity and can I remortgage when I am in negative equity?
Negative equity is when you owe more on the property than the home is currently worth.
This can happen when a mortgage is taken out with a high LTV and then the property's value drops significantly.
For example, if you buy a £100,000 property with a £90,000 mortgage, and the home's value drops to £85,000, you would be in negative equity until you pay off enough of your mortgage that the amount you owe drops below £85,000.
It can be difficult to remortgage when you are in negative equity. Lenders are more likely to move you onto their standard variable rate mortgage, which is typically more expensive.
While not possible for everyone, overpaying on your mortgage may help lift you out of negative equity because it will help reduce the amount you owe on it.
Which type of mortgage should I choose?
There are two main types of mortgage:
A fixed rate mortgage has a set rate of interest for a stated period of time, enabling you to guarantee your mortgage payments. Your payments won't change regardless of what happens to interest rates elsewhere, such as the Bank of England base rate.
This makes it easier to budget, because you know each month how much your biggest household expense will be.
If you have a variable rate mortgage, the interest rate can change at any time. This can make it more difficult to budget with certainty for your mortgage payments.
Variable rate mortgages themselves come in various forms such as:
Standard variable rate: Each lender has an SVR it can change when it likes – although it tends to roughly follow the Bank of England's base rate movements

Discounted: This type of mortgage offers a discount off the lender's SVR – so if the SVR was 4% and the discount offered was 1%, you'd pay a discounted rate of 3%

Tracker: This is a variable rate mortgage that follows the Bank of England base rate, so when the base rate rises or decreases, so does your mortgage rate. It usually tracks at a percentage above the base rate
What's the difference between repayment and interest-only?
Most people have a "repayment" mortgage where the monthly repayment is made up of an interest payment plus a payment towards the outstanding debt. At the end of the mortgage term, the borrower will own the property outright.
The alternative is an "interest-only" mortgage. The borrower just pays the mortgage interest each month, not any of the capital debt. At the end of the mortgage term, the initial debt will still be outstanding, so you'll need to have some way to repay it.
How long should my mortgage term be?
It's common for people to take out mortgages for a term length of 25 years, but it can be anything from five to 40 years.
The longer the mortgage term, the lower your mortgage repayments will be – but the more interest you'll pay overall.
If you can, it may be helpful to reduce the term each time you remortgage. If you take out a five-year fixed rate mortgage over 25 years and remortgaged after five years, you'd reduce your mortgage term to 20 years rather than reset it to 25.
What do I do if I am moving home?
If you're already a homeowner but are moving to a new home, you can often take your existing mortgage with you. This is called "porting" your mortgage, and it can be more cost-effective than taking out a new mortgage.
Some mortgage deals permit porting while others don't, so check with your lender to be sure. Porting your mortgage will still involve undergoing an affordability assessment, a credit check and a property valuation.
Be aware too that if you're moving to a more expensive property and need to borrow more, you may not be able to. If you can, you may end up with two mortgages as some lenders will require the additional borrowing to be put on a separate mortgage.
How often should I remortgage?
There's no straight answer to this, but you should look at the option of remortgaging before the introductory period on your current deal expires and the interest rate goes up.
For example, if you took out a mortgage that gave you a fixed rate for two years, then you should assess your options towards the end of this period.
It could mean you remortgage several times before you have fully paid off the outstanding amount on your home.
What's a product transfer?
A product transfer is when you move from one mortgage product to another, for the same amount of money, with the same lender. A product transfer will be quicker and easier than a remortgage.
Should I use a broker to remortgage?
It can be useful to consult a fee-free mortgage broker when remortgaging. There are thousands of mortgage products from hundreds of lenders on the market and a broker can help find the best one for your circumstances.
A broker will also be able to tell you whether a product transfer with your existing lender, or remortgaging to a new lender, will be better for you.
If you're moving house, a broker can advise you whether porting your current mortgage or taking out a new one is the best option.
Compare remortgage deals
You can use MoneySuperMarket to compare deals available from across the market.
Your home may be repossessed if you do not keep up repayments on your mortgage