Help to Buy scheme explained
How does Help to Buy work? And what is it, exactly? In a nutshell, it's a government scheme designed to help anyone struggling to save a deposit for their first home. It can also help them move up the property ladder as they have limited equity. We explain more below.
Help to Buy Equity Loan (2021-23) England
The Government's Help to Buy equity loan scheme enables first-time buyers and home-movers alike to put down a 5% deposit on a new-build home worth up to £600,000 (max available for homes in London). They can do so with up to 20% of the cost of the property covered by a shared-equity loan (40% in London).

The value of this loan is linked to the value of the property you've bought. If this rises over time, so will the amount of loan you have to pay back.

With Help to Buy, you can repay the loan at any time during the term of the mortgage or when you sell your property.

There's no interest to pay on the loan for the first five years. But after that, you have to pay a fee of 1.75% of the loan's value. This increases every year by the Consumer Prices Index, including owner-occupier housing costs (CPIH) measure of inflation, plus 2%.

To qualify for the Help to Buy shared equity scheme, you'll need to have a 5% deposit and a good credit history that allows you to be eligible for a mortgage. You can't use the Scheme to Buy for a property you are planning to rent out.

This scheme is for homebuyers in England. Similar schemes operate in Scotland and Wales.
Your home may be repossessed if you do not keep up repayments on your mortgage.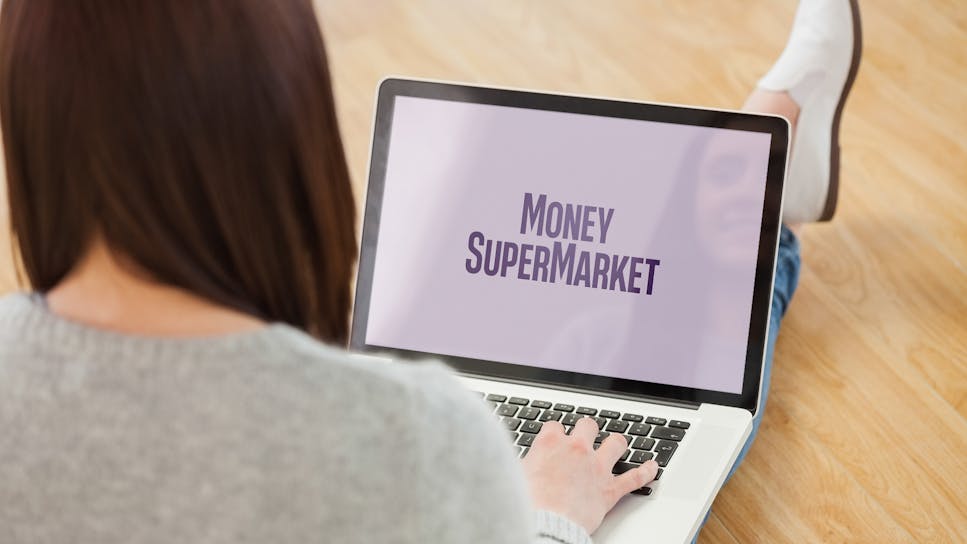 What are the advantages and disadvantages of Help to Buy?
As with everything, Help to Buy comes with its own array of pros and cons. Let's start with the positives first.
Advantages
Using a 5% deposit could mean that you won't have to wait a few years to put together a large enough sum of money to purchase your first home. What's more, as the equity loan is interest-free, you won't have to think about extra expenses from the outset. And if you're able to pay off the entire loan within the first five years, you simply won't have to pay interest at all.

It's also important to mention that, with the Help to Buy scheme, you'll benefit from a lower loan-to-value ratio (LTV). In basic terms, LTV indicates the percentage of the property's price that will be covered by the mortgage.
If the property purchase price is £300,000 and you have a 10% deposit (£30,000), you'll need to get a mortgage of £270,000, meaning that the loan-to-value ratio of the mortgage is 90%. With a lower LTV, you're likely to enjoy a more favourable interest rate.
Disadvantages
One of the most prominent downsides is that if the value of your property rises over the years, so will the size of your loan. Instead, if your home's value drops, you might end up finding yourself stuck in negative equity.

It's also fair to say that fewer lenders provide Help to Buy mortgages and, if you're thinking about making home improvements, you'll always need to seek authorisation. Bear in mind that your loan will become costlier as time goes by.
Mortgages rate: are they higher for Help to Buy?
Generally, by paying a 5% deposit and taking out a 95% mortgage, you'll have to face a higher interest rate. But that's not necessarily the case with a Help to Buy equity loan. Instead, you could even benefit from more favourable and affordable mortgage rates.

As well as having a larger deposit, you'll have a lower LTV. This means that you might be able to gain access to more competitive mortgage deals and interest rates.
Can I put down more than a 5% deposit?
The answer is yes. You can indeed put down a deposit that is larger than 5%. For instance, if you pay a 30% deposit yourself and still take out a 20% equity loan, you'll only need a 50% LTV mortgage. As already mentioned, the lower the loan-to-value ratio, the more favourable the interest rate.

It's useful to keep in mind, however, that mortgage rates don't get any cheaper below 60% LTV (that is, when you put down a 40% deposit). So, if you have a larger deposit than 40%, which could be either deposit-only or deposit and equity loan, you're unlikely to enjoy any advantage when it comes to interest rates.
Compare mortgages with MoneySuperMarket
As a first-time buyer, using a mortgage comparison tool can help you get a good idea of the kind of mortgage deals available. When you enter your information into MoneySuperMarket's , you'll be able to compare example mortgage quotes from different providers.

Just tell us a bit about yourself and your property – we'll take care of the rest. We'll scour the market to help you identify the mortgage plan that best suits your needs and pockets.