Learn how start-up loans work
If you're starting a new business and need some funds to get up and running, a start-up loan could be the solution you're looking for. Our handy guide will help you find out everything you need to know.
What are start-up loans?
A start-up loan is a way for a new company to borrow to give them the capital to get the business up and running.
They allow start-up businesses to gain access to much-needed funds, especially because new companies can find it challenging to source finances at first.
You don't have to take out a start-up loan from day one. You can still apply for one if your business has been running for less than two years.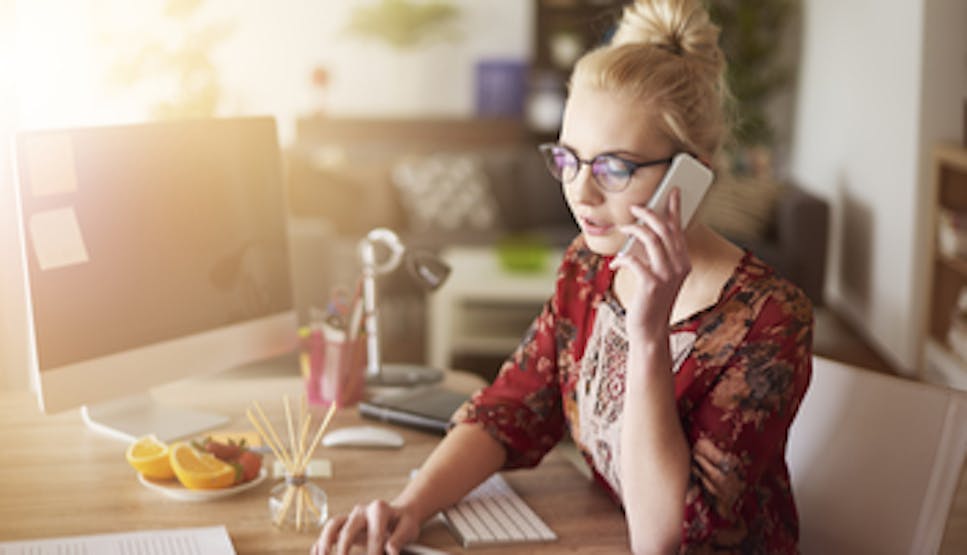 How can I get a start-up loan?
There are several different ways in which you can get a start-up loan for your company.
One option is to take advantage of a government scheme called 'Start Up Loan' that was introduced in 2012. This is available for those looking to kickstart and expand their company, but bear in mind that the scheme offers a personal loan, rather than a business one. You can apply for up to £25,000 per individual and up to £100,000 per business. The scheme also comes with one year of mentoring and with a fixed interest rate of 6%.
SME loans are an alternative if you're looking for quick approval. If your application is successful, you'll typically be able to access anything between £1,000 and £500,000 faster than with other methods. Repayment terms are usually shorter, meaning that you'll have to pay back your debt within one to three years.
Banks and lenders are another option. You can expect them to offer loans of up to £100,000 with fixed interest rates. However, since new businesses are often seen as riskier borrowers, you may need to put down assets as security or have a guarantor who can cover your debt if you can't.
What are the pros and cons of start-up loans?
Start-up loans give new businesses access to funds they otherwise may not have had, but also have drawbacks. The advantages and disadvantages include:
Pros  
No need for assets. As a new company, you may not own many assets yet. Most start-up loans won't ask for assets as security when you apply. 

They help grow your business. You can use the money you borrow for a wide range of different things. These could include buying an office, building a website, hiring new staff, or simply boosting your cashflow. 

You get to keep your profit. By getting funds from a loan, rather than other investors, you don't have to worry about sharing your profits with other people. 

Mentoring. You can benefit from mentoring for one year or so with some start-up loans. Receiving advice when you need it can give you the confidence to make decisions as your company grows. 
Cons 
Strict eligibility criteria. Every lender has its own set of eligibility criteria. With start-up loans, some businesses may find that they are excluded from applying. It's always wise to do your research first to avoid disappointment. 

Minimum trading time. Some lenders may ask for a minimum trading time. This could be anything from one to two years, which may not suit you if you need access to funds as soon as possible. 

Higher interest rates – Since new businesses are often seen as 'risky' borrowers, lenders may offer you deals with higher interest rates.
How do I qualify for a start-up loan?
Lenders have specific eligibility criteria which determine whether you're able to qualify for this type of loan or not.  Those who apply for start-up loans need to be  
at least 18 years old 

a UK resident and have the right to work in the UK 
The business you're getting the loan for must also be under two years old and based in the UK. In addition to this, lenders will check if you're a reliable borrower and whether you'll be able to afford the repayments.
They will check your credit score ask to look at different documents, including a sales and marketing plan and company objectives.
How much can I borrow with a start-up loan?
Generally, you can be offered start-up loans from a minimum of £500 to as much as £500,000, but it depends on a number of factors, from your own situation to the lender.
Bigger loans usually require a minimum level of turnover and lenders are likely to ask for a greater level of security.
How long can I borrow for?
You can find short-term deals and funding that range from three to twelve months, but you can also take out longer-term start-up loans that last up to ten years.
It may be worth having a look at refinancing once you've been trading for a year or so. This can allow you to identify better options that offer cheaper and more favourable rates.
What fees should I look out for?
If you decide to take out a start-up loan, you may have to pay two different types of fees: 
Arrangement fee. Also known as 'application fee' or 'initial fee', you may be charged this fee at the start of your loan. It can amount to as much as 5% of the loan amount, but you won't have to pay it upfront. It's likely to be added to your monthly repayments and spread over the duration of your loan. 

Early repayment charge. You're likely to be faced with an early repayment charge (ERC) if you decide to repay your debt before the end of your loan term. Not all lenders charge early redemption fees, so make sure to read all the terms and conditions before you apply.
Other useful guides
If you want to know more about business loans, we have more guides you can read:
Long-term business loans explained
Short-term business loans guide
Compare business loans with MoneySuperMarket
The easiest way to compare all available business loans, including start-up loans for new businesses, is by using MoneySuperMarket. 
Simply tell us a little about your financial situation and what kind of loan you're looking for, including what you'll be spending the funds on.  
We'll scour the market and give you a list of competitive offers with the key details about each. 
Once you've decided, you can click through to the provider and get the process started.