Find out how unsecured business loans can help your company
Unsecured business loans are a type of business financing that don't require the borrower to provide security in exchange for a sum of money. Read our guide to find out more.
What are unsecured business loans?
Unsecured business loans are a way for your company to borrow without having to put down security.
Because the loan is 'unsecured', you and your business won't be at risk of losing any valuable assets such as land, property or equipment.
It makes unsecured business loans an option for firms that don't have enough assets to present as collateral or would rather not provide security.
Since there are no assets to evaluate, the application process is easier and more straightforward than for secured business loans and the loans are quicker to process.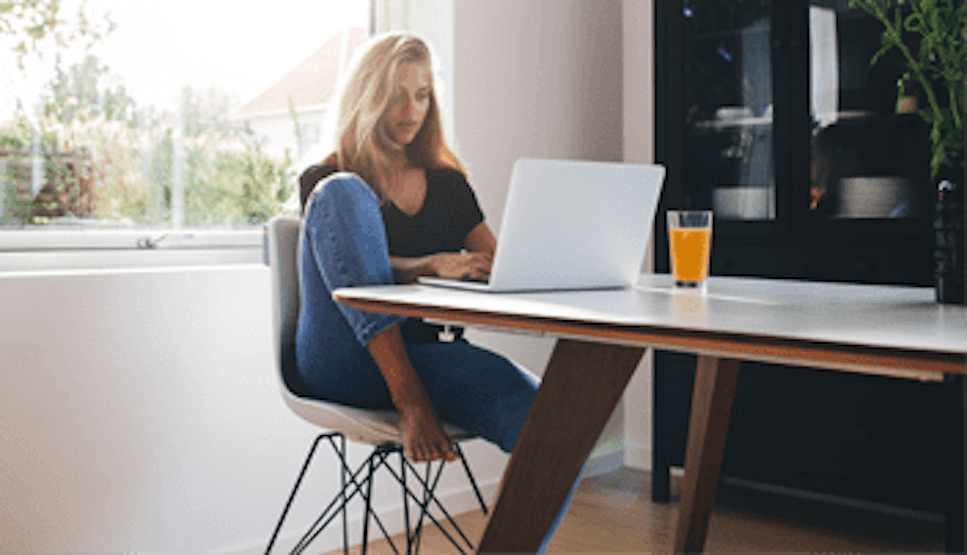 How do unsecured business loans work?
Unsecured business loans provide your company with up-front capital with no need to use assets as security.
However, lenders will want to check your business credit score and personal creditworthiness to evaluate your level of risk as a borrower.
Lenders will also require you to sign a personal guarantee. This is a legal agreement for which an individual promises to repay the loan with their personal funds if the business fails to do so. Generally, the borrower's spouse will be asked to sign the guarantee too.
As well as looking at the borrower's credit score, lenders will often check the company's financials to predict whether they'll be able to keep up with payments.
To do this, they'll need copies of both your personal and business bank statements, documents of any other outstanding business loans, and tax returns.
What are the advantages and disadvantages of unsecured business loans?
Unsecured business loans come with their own set of positives and drawbacks.
Pros  
No assets are required. As borrowers don't have to pledge any collateral in exchange for their loan, this makes it an appealing option for new businesses that currently don't own major assets, tools and equipment, or land.  

The risk of losing assets is more limited. Since there is no need to put down assets as security, there is a lower chance that a business will lose its valuables if it's not able to repay its loan. Bear in mind that lenders can still file a lawsuit to get back the unpaid balance by seizing valuable business possessions and/or taking revenue. 

More straightforward application process. The application process will be quicker because lenders won't need to evaluate assets and valuables. 
Cons
More difficult to be accepted. Unsecured loans tend to present more stringent eligibility requirements because they come with a higher degree of risk for lenders. You may find it more challenging to qualify for this type of finance if you have a bad credit score or limited revenue. 

Smaller loans. Due to the risky nature of unsecured business loans, lenders are likely to offer you smaller loan amounts.  

Higher interest rates. Unsecured loans often come with higher interest rates to reflect the level of risk lenders are taking on because they cannot repossess assets if a business isn't able to repay its debt.
Does my business qualify for unsecured business loans?
There are a few factors that lenders will take into consideration to determine whether your company is eligible for an unsecured business loan.
They check your business credit file for information such as your borrowing and debt repayment history, any current debts, and annual revenue. Based on this, lenders will have a better picture of whether you'll be a reliable borrower.  Lenders will also display a list of eligibility criteria on their website. Usually, they'll want to know:  
Minimum age of the borrower (generally 18 years old) 

Your role within the business (e.g. owner or director) 

The business' minimum average monthly sales  

How long the business has been operating for (at least four months)
What can I use unsecured business loans for?
You can use unsecured business loans for virtually any company expense. In this sense, there are very few restrictions.
They can be useful to extend your premises, give staff a pay rise, purchase new equipment and machinery, or simply give your business savings a boost.
That said, unsecured business loans are limited to funding legitimate business expenses only.
In the same way that mortgages cannot be used to cover for a holiday, business loans cannot support you with other unrelated costs.
How do I pay back my unsecured business loan?
Unsecured business loans tend to have a straightforward repayment structure - you agree to fixed monthly repayments at a pre-determined interest rate when you apply.
Payments will then be made over your agreed loan term until your loan has been fully paid back.
What is the maximum term length for unsecured business loans?
It depends entirely on your lender, your business' financial situation, and how much money you've borrowed.
One-to-five-year loans are most common, but some lenders can also provide you with a 10-year loan. Bear in mind that the longer you borrow the money for, the more you will have to pay in interest.
Think about your own circumstances and choose the term length that best suits your business' needs.
How long do unsecured business loans take for approval?
The application for unsecured business loans is usually speedy and straightforward. This is because, unlike secured loans, lenders won't need to spend time evaluating assets or valuables.
When applying for unsecured business loans, you can expect to receive full approval in the space of a few days. Sometimes, you might even receive funding on the same day you've submitted your loan application.
Other useful guides
We have a variety of guides about business loans you can read:
Bad credit business loans explained
Scour the market and find the right business loan
Lenders offer a wide range of business loan options for you to choose from.
The easiest way to compare all the loans available in one place, including unsecured business loans, is by using MoneySuperMarket.
Simply tell us a little about your financial situation and what kind of loan you're looking for, including what you'll be spending the funds on. We'll scour the market and give you a list of competitive offers.
Once you've decided, you can click through to the provider and get the process started.