Find out what amount of life insurance cover is right for you
Life insurance can provide invaluable financial protection for your loved ones if you die, but it isn't always easy to work out exactly how much cover you need. Our guide can help you decide
Do I need life insurance?
Life insurance is always worth thinking about if you have dependents. If you have children, a partner or other loved ones who rely on you for financial support, it's worth considering how they would be supported financially should you die unexpectedly.
Even if you're not leaving them with an unpaid mortgage or other debts to clear, how will their lifestyles change without your income?
You can find out more about the different types of life cover available with our guide.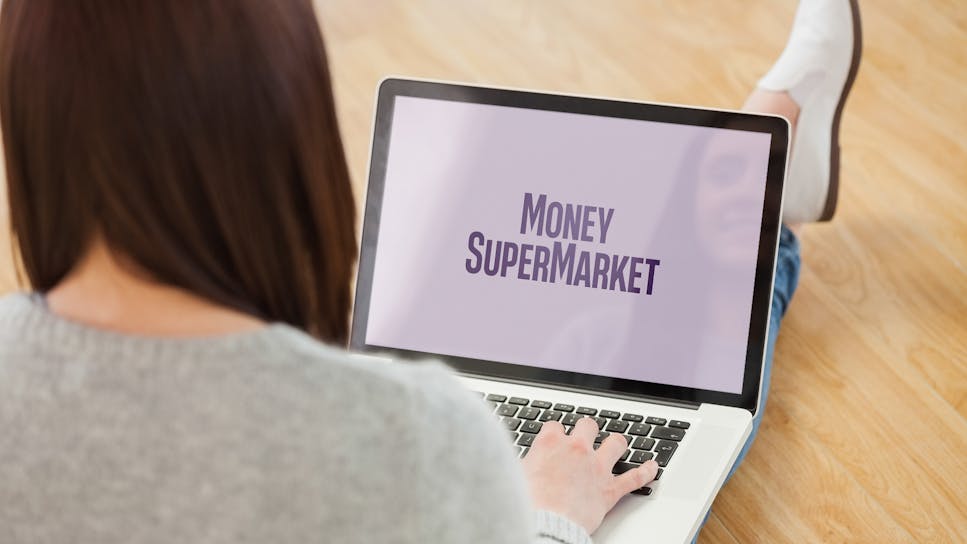 How much life insurance cover do I need?
This will always be a very individual choice and will likely depend on a few factors – including how much your dependents rely on your income, weighed up against how much the premiums cost and what you can afford to pay each month.
However, it's common for Brits to fall short of the amount of life insurance they need. Our report shows how much cover people all over the country – and in different jobs – think they need and how much they actually take out.
If you're unsure, there are a few areas to consider before making your final decision.
1. Cover your mortgage
For many of us, a mortgage is the biggest loan we'll ever take out, so it's worth considering how your family would afford the repayments should you die.
This often leads homeowners to decide that having a lump sum life insurance pay-out large enough to clear the mortgage is the minimum amount of cover needed.
Mortgage life insurance policies cater for this. They typically run until the mortgage is paid off and can either be level term or decreasing term cover.
Most people with repayment mortgages go for decreasing life polices, which means the size of the pay-out decreases as your mortgage debt gets smaller over time.
If you currently have an interest-only mortgage and are only repaying the mortgage interest and not the capital debt, remember to include both capital and interest when working out how much cover your need.
2. Cover other loans and debt
A mortgage may not be the only outstanding debt you have. If you owe money on other loans and credit cards, these will also need to be paid from your estate should you die.
When calculating how much life insurance cover you need, include these extra debts too. Our guide to finding out what happens to your debt when you die explains more.
3. Cover family expenses
As well as your debts, think carefully about other outgoings that your family might struggle to pay for if you were no longer around.
For example, work out how much you might need to cover food bills and utility bills, as well as the cost of running a car.
If you have children, factor in their education and how much it might cost to put them through school, higher education, and even further education.
Before buying cover, always check with your employer to see how much they will pay out in the event of your death.
Companies typically pay death-in-service benefits equivalent to four times your salary, which would mean you wouldn't have to take out quite as much life cover.
If you aren't working, this doesn't automatically mean you can't benefit from cover. For example, if you're a stay-at-home parent, your partner could use the life insurance pay-out for childcare costs should you pass away.
4. Income replacement
Another way of working out how much life insurance you need is to multiply your salary by the number of years you need to keep earning.
The advantage of this approach is that should you die unexpectedly your dependents won't suffer financially because the pay-out will allow them to continue with their current lifestyle.
However, while you want the sum insured to cover current and future expenses, if you calculate the pay-out all the way through to retirement, you may find the monthly premiums are too expensive – and you'll need to strike a balance.
5. Critical Illness
It is possible to add critical illness cover to your life insurance policy, for additional peace of mind that your family would be financially protected if you suffer a serious illness and are unable to work.
Combining cover in this way can mean cheaper premiums than if you were to take out two separate policies.
Critical illness insurance covers a range of specified illnesses, such as cancer and heart disease. Although all policies must cover a number of core conditions, most policies cover a wide range. It's always worth checking the small print to see exactly what protection the policy provides.
Bear in mind that critical illness premiums will be more expensive than life insurance premiums because statistically there is a much greater risk that you'll suffer from a serious illness at some point than you are to die before the age of 65.
Many people therefore limit the amount of cover they have to two or three times their salary, or the value of their mortgage.
6. Funeral costs
Funeral costs are another expense that life insurance can help cover. You could either factor the extra cost in when taking out a policy, or opt for a specialist funeral plan.
As the name suggests, a funeral plan is a way of arranging and paying for your funeral before you die, so you know that your wishes are taken care of and your loved ones are not left with a large bill.
You either pay instalments or a lump sum to a funeral planner, which invests your money into an insurance policy or an independent trust fund.
When the time comes, your plan covers the costs of your funeral and your final wishes are fulfilled.
MoneySuperMarket data collected between October 2019 and September 2020, accurate as of December 2020
How much cover do I need if I'm over 50?
Whatever age you are the same rationale applies to life cover – you should consider how your loved ones will cope financially when you're gone.
While life insurance is worth thinking about from a young age and the premiums are generally cheaper, there are dedicated policies available for those aged 50 and over.
With these specialist policies you have guaranteed acceptance and fixed payout whether you die after just a few years or the end of the term, and fixed monthly premiums.
When should I review and update my life insurance policy?
Once you've taken out life insurance, don't just stash the paperwork in a drawer and forget about it.
You should regularly review the amount of cover you have so that it still offers sufficient protection if your circumstances change.
For example, if you move to a bigger property, have another baby, or get divorced, you may need to extend or reduce the cover you have.
Find out how much cover you might need with our life insurance calculator. You can also find out how to switch providers for a better deal and change beneficiaries with our handy guide.
Should I consider income protection?
Income protection is a separate type of insurance that will cover your salary should you be unable to work for an extended period.
True income protection policies rarely cover you for death, so shouldn't be seen as a replacement for life insurance.
However, they can prove extremely valuable should you face sickness or injury that means you cannot work. Read more with our guide to understanding income protection insurance.
Compare life insurance
It's quick and easy to find a better deal for life insurance with MoneySuperMarket.
Just tell us a few details about yourself and we'll compare quotes from our leading panel of providers to show you the guaranteed price you'll pay for a policy.