Who are Scottish Power?
Scottish Power is part of the Big Six, find out about its tariffs.
As one of the biggest energy suppliers in the UK, ScottishPower offers a wide range of tariffs for domestic and business customers.
All new fixed tariffs from ScottishPower provide 100% green energy, which it generates themselves from wind farms in the UK.
Here's what you need to know about ScottishPower tariffs.
Cheap ScottishPower Energy tariffs
When choosing a new supplier, it's always a good idea to shop around and compare energy prices. ScottishPower is one of the UK's largest energy companies and provides millions of people with energy every day.
You can see whether ScottishPower are the right energy supplier for you by using our comparison table and getting a quote to see how much you'd pay and if there are savings to be had.
Don't forget to check whether the tariff you choose has exit fees. This means you might have to pay a set amount to ScottishPower if you want to switch to a new supplier before the contract ends. 
Once your initial plan comes to an end, ScottishPower will automatically move you to a different tariff, probably its standard variable rate.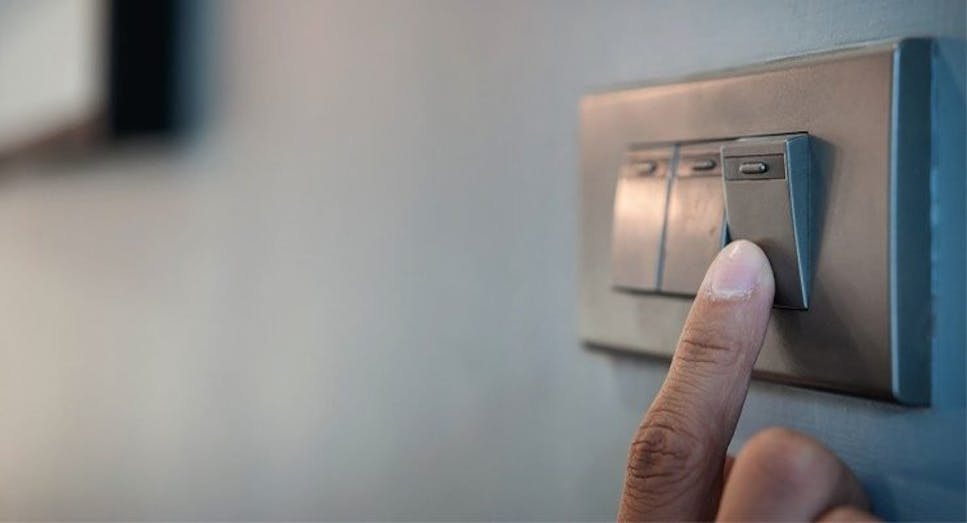 ScottishPower Energy fixed price deals and tariffs
ScottishPower offers a range offixed price tariffs with terms of 12 or 24 months, which means the rate you pay for your energy will not change during this timeframe.
All fixed price energy tariffs provide 100% renewable energy, so you know you're doing your bit for the planet if you pick an energy deal with ScottishPower.
Some tariffs come with boiler insurance, and some include a donation to Cancer Research UK each month.
ScottishPower Pay As You Go tariff
ScottishPower's standard variable tariff is great if you havea prepayment meter that you top up using a key or card. 
Because it's a variable rate, the price you pay for your energy could go up or down, but you're not locked into a contract and there are no exit fees.
ScottishPower Economy 7 and Economy 10 tariffs
Economy 7 and Economy 10 tariffs provide cheaper electricity for certain times during the day. Economy 7 offers you seven hours of off-peak energy during the night. 
With Economy 10, you get those seven hours during the night, plus three hours in the day, usually in the afternoon.
Economy 7 timings vary depending on supply area, and even from meter to meter. 
Most off-peak hours occur between 22.00 and 8.00 but in order to check the exact timings that apply, you should contact your local meter operator. 
If you have an Economy 7 deal, it's a good idea to use timers to set appliances like your dishwasher at night-time. This would also be the perfect time to charge devices like phone and laptops.
ScottishPower doesn't offer Economy 10 tariffs, at the time of writing.
ScottishPower dual fuel tariffs
ScottishPower can power your home with both gas and electricity. If you take the same tariff and payment method on both fuels, you can manage them through a single account – also called a dual fuel account. 
This means that you will receive a single bill for both fuels rather than a separate one for each.
Dual fuel options are available on a range of ScottishPower fixed rate, online and standard tariffs.
ScottishPower tariffs for existing customers
It's simple to switch to a different tariff if you're an existing ScottishPower customer. Just log into your online account and look for a link to 'change your tariff'. 
This will give you a selection of alternative tariffs online with ScottishPower. If you see a deal you like, you can follow the link to activate it.
Remember that depending on your ScottishPower tariff, you might be charged if you decide to leave. Exit fees can reach up to £60.
To make sure you're always on the best deal for you, sign up to our energy monitor. 
All you need to do is give us some information about your energy usage and tell us how much you'd like to save on your energy bills. 
Then, we'll keep a close eye on the energy market, and when we spot a deal that could save you the amount you've specified, we'll email you to let you know. You can then decide whether to switch.
ScottishPower renewable energy
ScottishPower is proud of its renewable energy credentials. All its fixed price tariffs provide 100% green electricity, using wind energy and smart grids. 
It has sold its gas plants and is closing its coal-fired power stations, as well as taking steps to reduce its general carbon footprint. 
Business energy with ScottishPower
ScottishPower offer many options for business energy. It offers a range of cheap business energy fixed-price contracts which could protect your company from unexpected price rises for the entire duration of your deal. 
There are variable options too, which could be a good bet if you're not always on the premises or would like a bit more flexibility.
ScottishPower also offer EV charging for small businesses and smart meter installation.
To find out how much you could save by switching business energy tariffs with MoneySuperMarket, give our energy experts a call on 0800 088 6986.
How can I contact Scottish Power?
Online enquiry form: https://www.scottishpower.co.uk/customer-services/email.process
Telephone: 0800 027 0072. Lines are open from 8am to 10pm Monday to Friday and 8:30am to 6pm on Saturday.
Scottish power reviews
Scottish Power's customers rate the supplier well on BazaarVoice, with a number of them switching over from other suppliers. 
They gave written reviews and star ratings based on their experience with Scottish Power, including their standard of customer service, their switching process, and the overall savings on offer.
Customer reviews are a good way to see other people's experiences with different energy suppliers, so you can compare them based on real information about their services. 
This means you'll be able to make a more informed choice, and therefore you can be more confident in the supplier you eventually choose. 
What do I need to do if I want to change my current provider?
Changing your energy provider has never been easier. It only takes minutes to run a quote on our site, and within 17 days you could be up and running with your new supplier. Click here to run a price comparison.
Switch and save with Energy Monitor
Switching your energy supplier is quicker and easier with MoneySuperMarket's Energy Monitor. We'll let you know as soon as there's a cheaper tariff available for you, so you can effortlessly switch and save money on your energy bill.
What happens if my energy supplier goes bust?
It is very rare for an energy supplier to go out of business, but it happened in 2016, with the collapse of GB Energy.
As happened then, any future collapse and its consequences would be managed by Ofgem, the energy market regulator. Thanks to Ofgem's safety net, even if your supplier goes out of business, your gas and/or electricity supply will never be cut off or interrupted.
All UK energy suppliers are regulated by Ofgem.
In addition to guaranteeing continuity of supply, Ofgem works to move customers of a failed company to the best possible deal, with any debit/credit transferred to a new supplier that is chosen to inherit the business.
Read our Q&A on this topic here.