Who are OVO?
Read on to find cheap tariffs and more from OVO
Switch and save now
Offering 100% renewable energy and tree planting for all, OVO Energy tariffs are a good bet if you want to do your bit for the environment. Read on to learn more about the provider and whether its tariffs could help you save money on your energy bills.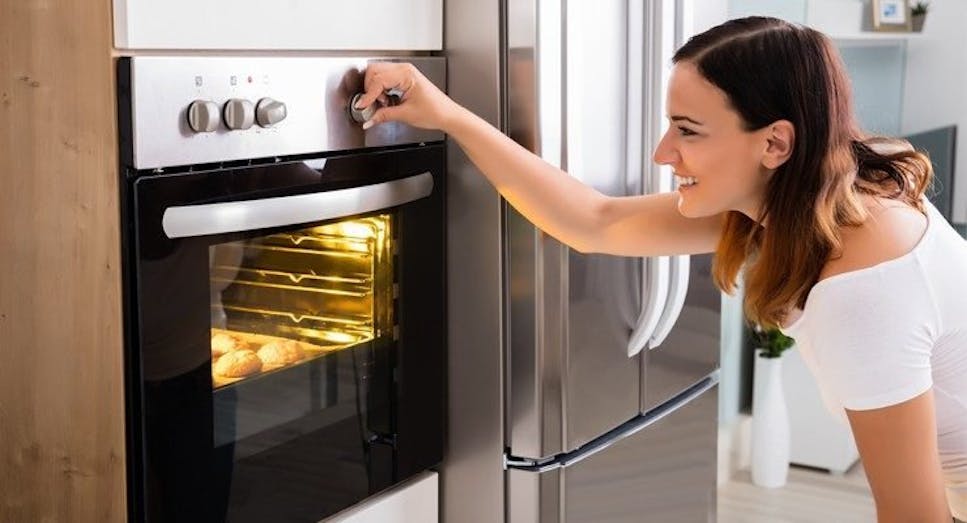 Cheap OVO Energy tariffs
OVO Energy's tariffs focus on fair pricing and helping customers understand their carbon footprint.  
The OVO Beyond upgrade can be added to any plan, offering 100% renewable electricity, 100% carbon-neutral gas, plus energy-saving and bill-cutting technology. This is available on all plans after you sign up. 
OVO Energy's tariffs are not as expensive as its bigger, more established competitors.  
However, it's not a lot cheaper than the market average. If you're seeking OVO's lowest rate tariff, you'll need to sign up for its12-month Better Smart Energy tariff.  
You can only get this tariff if you are a new customer and have a traditional meter, though. Once you join OVO Energy, you will be upgraded to a smart meter, at no extra cost.  
Check out our comparison tables to see how OVO Energy's prices match up with other providers. 
OVO Energy fixed price deals and tariffs
OVO Energy offers three fixed-rate tariffs, all of which use 100% renewable energy. On a fixed-rate tariff, your unit rate for electricity and gas will stay at a set price for one year from the date you sign-up.  
There are two 12-month and one 24-month tariffs available from OVO Energy. All come with a £30 exit fee.  
The most popular option is the two-year contract and while you may wish to avoid a long-term commitment OVO Energy rewards loyalty so you could benefit from sticking around. 
OVO variable tariff
Simpler Energy is OVO's only variable tariff, and its most expensive. A variable tariff means unit rate and standing charge will vary from day to day according to fluctuations in the wholesale energy market.  
There is no fixed contract or exit fee so you can change contracts or switch energy supplier at any point. 
OVO Energy Economy 7 and Economy 10 tariffs 
If you have an Economy 7 meter and you mostly use your energy during the night, you could opt for an Economy 7 tariff.  
This means you get two-unit rates: One for the day and another for the night. Over seven hours, typically between 10pm and 8am, you will pay lower rates for your energy. 
Off-peak hours can differ between different providers and where you live, so check with the provider if you're unsure.  
Economy 10 meters work the same but give you an additional three hours of off-peak priced energy during the day. 
OVO Energy electric car tariff
If you own an electric vehicle, OVO's EV Everywhere bundle will put you on a two-year fixed-rate tariff. From this, you will receive free green electricity to charge your car, instead of the usual £5 per month, and a free smart charger for your car.  
You get all the benefits of the 24-month fixed-rate tariff, plus 100% renewable electricity to charge your vehicle. 
OVO Energy dual fuel tariffs
All OVO Energy tariffs are available as dual fuel,  meaning you can get both your gas and electricity from OVO. This is often cheaper in the long run and makes payment easier as you get one bill from one provider.  
OVO Energy prepayment tariffs
If you have a prepayment meter and are on a pay-as-you-go tariff, OVO Energy has created a separate brand called Boost Energy. Visit the website to find out more. 
OVO Energy tariffs for existing customers
There are many tariffs on offer from OVO Energy meaning you may find yourself wanting to switch to a different one. You can easily compare and request to switch tariffs on your online account under 'manage my account'. 
Business energy with OVO Energy
OVO Energy does not offer business tariffs. If you want to find out more about business energy tariffs, give our energy experts a call on 0800 088 6986. 
What do I need to do if I want to change my current provider?
Changing your energy provider has never been easier. It takes minutes to get a quote on our site, and you could be up and running with your new supplier in no time. Click here to compare tariffs and see how much you could save.  
Can I get gas-only and electricity-only tariffs from OVO Energy?
All OVO Energy tariffs are available as gas-only or electricity-only deals. Be mindful that going dual fuel and getting both from one provider often works out cheaper. 
Who is OVO Energy?
OVO Energy was founded in 2009 and redesigned the energy experience to be fair, effortless, green and simple for all customers. The company has spent the last decade investing in the market leading technology, customer service operations and digital products to help customers cut their carbon emissions. OVO is on a mission through its sustainability strategy Plan Zero to tackle the most important issue of our time; the climate crisis, by bringing our customers with us on the journey towards zero carbon living. OVO Energy has committed to being a net zero carbon business and achieve bold science-based carbon reduction targets by 2035, while helping customers reduce their household emissions at the same time.  
How can I contact OVO?
Telephone: 0800 5999 440 (pay monthly) or 0800 358 3523 (prepayment). Lines are open 8am - 8pm Monday to Thursday, 8am – 6pm on Friday and 9am to 5pm on Saturday.
Email:hello@ovoenergy.com