Who are British Gas?
Read more about how to contact British Gas and its tariffs
It's the UK's most established and largest energy supplier. But how do its deals match up with the rest of the market? We take a look at British Gas tariffs to find out.
Cheap British Gas tariffs
British Gas tariffs generally aren't as cheap as smaller, junior providers, such as Octopus and Bulb, but it's competitively priced when compared to rival Big Six suppliers and offers a range of fixed price tariffs alongside its standard variable tariff (SVT), also known simply as a 'standard tariff'.
As you'd expect its fixed price tariffs are generally cheaper than its SVTs and provide you with the security of knowing that your outgoings won't go up until the fixed-price period ends.
You may also be able to trim your outgoings with British Gas by choosing a dual-fuel tariff or opting for an online-only deal.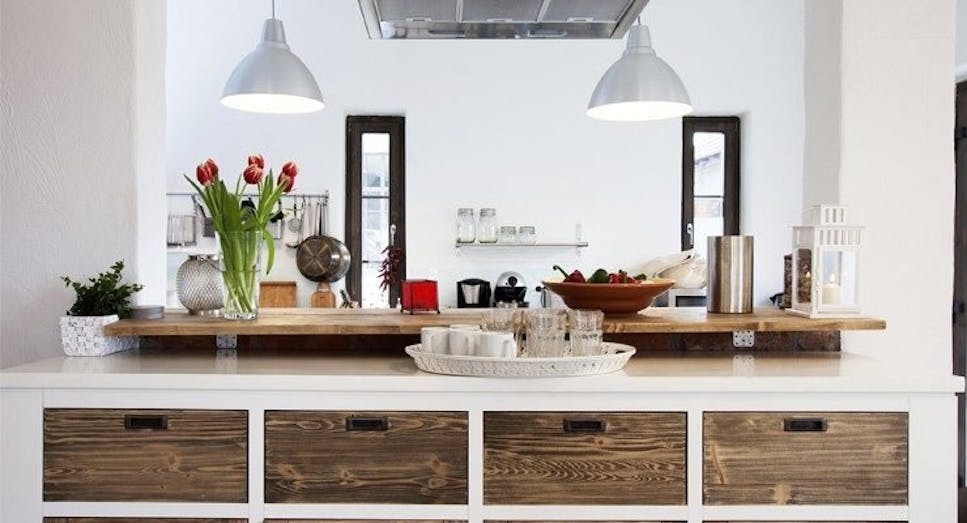 British Gas fixed price deals and tariffs
British Gas' standout fixed price energy tariffs are Complete Protection and HomeEnergy Fix. Both of which offer the chance to fix energy prices for 12 months and carry exit fees of £30 per fuel source at the time of writing
The key difference is that Complete Protection includes Home Electrical Cover, Plumbing and Drains covers and, perhaps most importantly, Central Heating Breakdown Cover.
British Gas Economy 7 and Economy 10 tariffs
Economy 7 is a tariff that allows you to benefit from cheaper rates depending on the time of day you heat your home.
In a nutshell, you'll pay less per kWh for your energy for seven hours at night.
If you've got a British Gas-installed meter, the reduced-rate period runs from 12.30am-7.30am during winter months and 1.30am-8.30am during the summer.
Customers with meters that weren't installed by British Gas generally get cheaper energy between 10pm and 9am.
At the time of writing, British Gas does not offer Economy 10 tariffs.
British Gas dual fuel tariffs
In line with other household-name suppliers British Gas offers dual fuel tariffs, whereby you receive a single bill for your gas and electricity and can make significant savings by sourcing all your energy from a single supplier.
Dual fuel options are available on a range of British Gas fixed-rate, online and standard tariffs.
British Gas tariffs for existing customers
Existing British Gas customers can switch tariffs online in a process that takes 24 hours. Existing customers also benefit from a Rewards customer benefits scheme, which includes discounts at high-street restaurants and on British Gas products, as well as giveaways and prize draws.
Business energy with British Gas
British gas also offers business energy tariffs, however these work in a different way to domestic energy deals. To find out how much you could save by switching business energy tariffs with MoneySuperMarket, give our energy experts a call on 0800 088 6986.
What do I need to do if I want to change my current provider?
Changing your energy provider has never been easier. It only takes minutes to run a quote on our site, and within 17 days you could be up and running with your new supplier Click here to run a price comparison.
Can I get gas-only tariffs and electricity-only tariffs from British Gas?
If you prefer you can sign up for electricity from British Gas, you can do so with on standard variable, fixed-rate HomeEnergy Fix or Green Future tariff.
The same goes for gas-only tariffs. But be mindful that it's generally cheaper to combine both services in a dual fuel tariff.
Who is British Gas?
British Gas is the UK's oldest gas and electricity provider. It supplies energy to around 11 million homes in the UK. 
It is part of the Centrica Group and is one of the 'Big Six' energy suppliers.
British Gas is known as Scottish Gas in Scotland and Nwy Prydain in Wales.
The firm offers smart meters, including Hive, and boiler cover. Free electricity on Saturdays and Sundays form part of British Gas's new FreeTime smart meter tariff which launched this year.  
Sainsbury's Energy has been in partnership with British Gas since 2011, and Sainsbury's energy customers are eligible for a combination of Nectar points and rewards.
How can I contact British Gas?
Online enquiry form: https://www.britishgas.co.uk/Help_Advice/ContactUs/
Email: customerservice@britishgas.co.uk
Telephone:
Pay As You Go enquiries - 0800 048 0303
Moving home - 0800 048 0303
Home energy top up - 0800 107 0188
Lines are open from 8am to 8pm Monday to Friday and 8am to 6pm on Saturday.