Guide to Google Pay
Google Pay is an online payment system that lets people make payments both in-person and via apps and websites
Google Pay is a digital wallet that allows contactless payments to make a range of purchases. As contactless payments become a popular way to pay, find out exactly what Google Pay is and where it can be used. 

What is Google Pay 
Google Pay used to be called Google Wallet. It merged with Android Pay in January 2018 to become Google Pay. Google Pay is a free mobile payment system from Google that lets you make purchases using their NFC-enabled smartphones, both in person and via apps and websites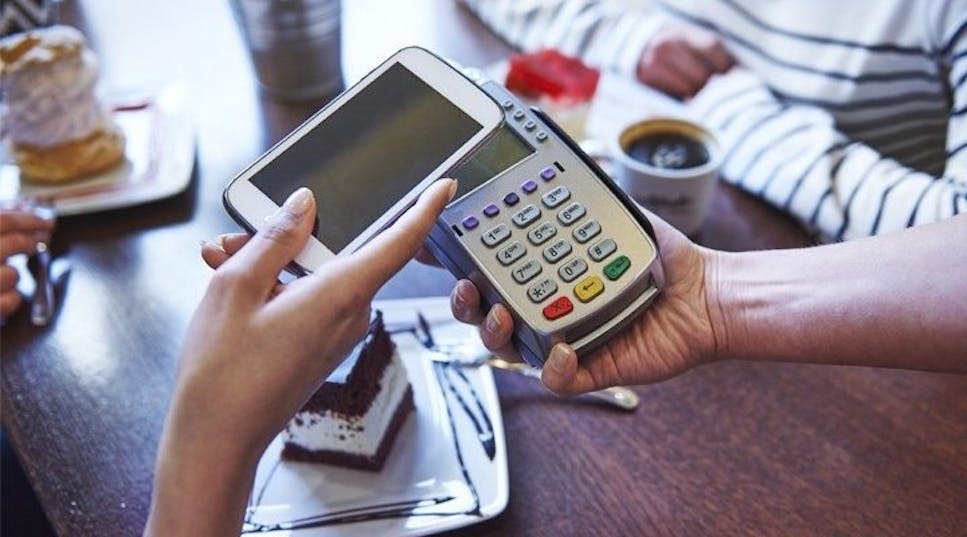 How does Google Pay work? 
If you want to use Google Pay, you'll need to download the Google Pay app onto your device – for which you'll need a Google account. Then all you have to do is add a payment method such as a credit card, a debit card, or a PayPal account, and you can start making purchases using the service.  
You can use Google Pay wherever you see the Google Pay logo. You just need to choose Google Pay as your preferred payment method when you come to pay. 
As well as making purchases, Google Pay can also be used to store loyalty cards, boarding passes and bank cards in one place. 
Is Google Pay safe? 
Google Pay transactions are secured in several ways:                 
A virtual account number is created for every transaction made 

You have to unlock your screen lock for each purchase 
Google also keeps all your payment information on secure servers, meaning your full card or account details are never stored on your phone or shared with the businesses to which you make payments (that's what the virtual account number is for). If your phone is lost or stolen, you can also use Google Device Manager to instantly lock it from any location, secure it with a new password or wipe it clean of personal data. 
Which banks support Google Pay? 
Banks and card providers that support Google Pay include: 
American Express 

Bank of Scotland 

Citibank 

First Direct 

Halifax 

HSBC 

Lloyds Bank 

Metro Bank 

Nationwide Building Society 

NatWest 

Revolut 

TSB 

Royal Bank of Scotland 

Santander 

The Co-operative Bank 
Barclays does not support Google Pay. It has launched its own payment app called Contactless Mobile. Click here for a complete list of Google Pay card providers in the UK. 
What's the difference between Google Pay, Apple Pay and Samsung Pay 
Google Pay, Apple Pay and Samsung Pay are very similar offerings. Which one is right for you will largely depend on the type of smartphone or device you want to use to make payments. 
| | Apple Pay | Google Pay | Samsung Pay |
| --- | --- | --- | --- |
| Devices | All iPhone models with face or touch ID (except the iPhone 5s). All iPad Pro, iPad Air, iPad, and iPad mini models with Touch ID or Face ID. Mac models with touch ID, as well as those introduced in 2012 or later with an Apple Pay-enabled iPhone or Apple Watch. | Any Google device with NFC technology running Google 4.4 KitKat or above.. | Samsung Pay is supported by devices in the * range, Note range, S range, A range and J range. |
| Wearable devices | Apple Watch 1st Generation, Series 1, Series 2 or later. | Any NFC-enabled smartwatch. | Gear S2, Gear S3, Gear Sport, Galaxy Watch, Galaxy Watch Active and Galaxy Watch3.  |
| Participating banks | All of the major banks. | Most major banks, but not Barclays. | Some of the major banks including HSBC, Santander and American Express.  |
| Fingerprint authentication | Yes | Yes | Yes |
| Contactless payments | Wherever the contactless payment logo is displayed: up to £100. | Wherever the contactless payment logo is displayed: up to £100 (or more with further verification). | Wherever the contactless payment logo is displayed: and even above the £100 limit.  |
| Transport for London | Yes | Yes | Yes |
| In-app payments | Wherever the Apple Pay logo is displayed. | Wherever the Google Pay logo is displayed. | Wherever the Samsung Pay logo is displayed.  |
| Web payments | Wherever the Apple Pay logo is displayed. | Wherever the Google Pay logo is displayed. | Wherever the Samsung Pay logo is displayed.  |
| App | Built-in Wallet app. | Google Pay from Google's Play Store. | Samsung Pay from Google's Play Store.   |
| Account required | Apple | Google | Samsung |
| Can be disabled remotely | Yes | Yes | Yes |
What is the Google Pay limit? 
There's no limit on the value of Google Pay transactions, and there are no fees to download the app or use it to make payments. However, many shops and businesses will limit the amount you can pay without entering a PIN or using fingerprint recognition to the contactless payment limit. 
What are the pros and cons of Google Pay? 
If you're thinking about using Google Pay, find out the pros and cons of the payment method. 
Pros  
No need to carry a wallet: With Google Pay, you don't need to carry your wallet. Instead, you now have a digital wallet and just need your phone or smartwatch to make payments.   

Loyalty cards: Google Pay can also be used to store popular loyalty cards. Some high-profile brands whose loyalty cards can be used with Google Pay include Nectar, Tesco Clubcard, John Lewis and Costa.  

High level of security: Google Pay maintains a high level of security. Your credit card numbers aren't saved or shared with others. Instead, your details are stored in Google's servers and Google gives you a temporary virtual card. 

Hard to hack: Another layer of security with Google Pay includes your vendor being unable to see your banking information. Google Pay also prompts you to use a one-time security code to complete a transaction, which makes it harder for hackers. 

Tough for thieves: You can also block Google Pay remotely if your phone is stolen and keep access through a PIN as well as your fingerprint. If your phone is stolen and is locked the thief won't be able to access Google Pay unless they know your access code or biometric authentication.  
Cons  
Not accepted everywhere: Not every bank offers Google Pay to their customers, Barclays is a major bank which doesn't, for example. Google Pay isn't  accepted by all retailers, so you may still need to carry your cash and bank cards  

Can't be used on all smartphones: Google Pay works with smartphones which are NFC-enabled. Most modern smartphones will have NFC but older phones might not.  Google Pay was created for Androids and may not be as straightforward to use and set up with Apple devices.  
Can I pay contactless with my credit card?  
Yes, you can do this by setting up your credit card for contactless payments. You can do this through your bank or your preferred contactless device e.g phone or smartwatch. 
Other useful guides 
Want to find out more about contactless payments and how to keep your credit card safe and secure? We have a range of guides for you to read to strengthen your knowledge on the subject: 
Credit card security explained 
Compare credit cards with MoneySuperMarket  
If you're looking to apply for a credit card, make sure you get the best card for you.  
You can search our wide range of card deals from leading UK lenders. And searching won't affect your credit score in any way. We'll show you your chances of being accepted – and if you're pre-approved for any cards.   
MoneySuperMarket is a credit broker – this means we'll show you products offered by lenders. We never take a fee from customers for this service. Instead, we are usually paid a fee by the lenders, but the size of that payment doesn't affect how we show products to customers.