Everything you need to know about credit card refunds
Getting a refund on your credit card shouldn't be difficult. Here's what you need to know about credit card refunds
When you're making a purchase, paying with a credit card works in the same way as using a debit card or cash – at least at the point of transaction, meaning you get what you paid for, and the vendor gets their money.
However, you do not actually spend your own cash when you use a credit card. Instead, the money is borrowed from the card company, which you pay back at the end of the month, either in part or in full. This lets you spread larger purchases out over a few months, and you can use it to tide you over until payday.
This makes the process of getting a refund slightly different. Here's what you need to know.
What is a credit card refund?
A credit card refund is when you are reimbursed for a purchase made on your credit card. The refund might come direct from the retailer or you might need to go through your credit card company using Section 75 of the consumer credit act. The refund will then usually be deducted from your current credit card balance i.e. the amount you owe.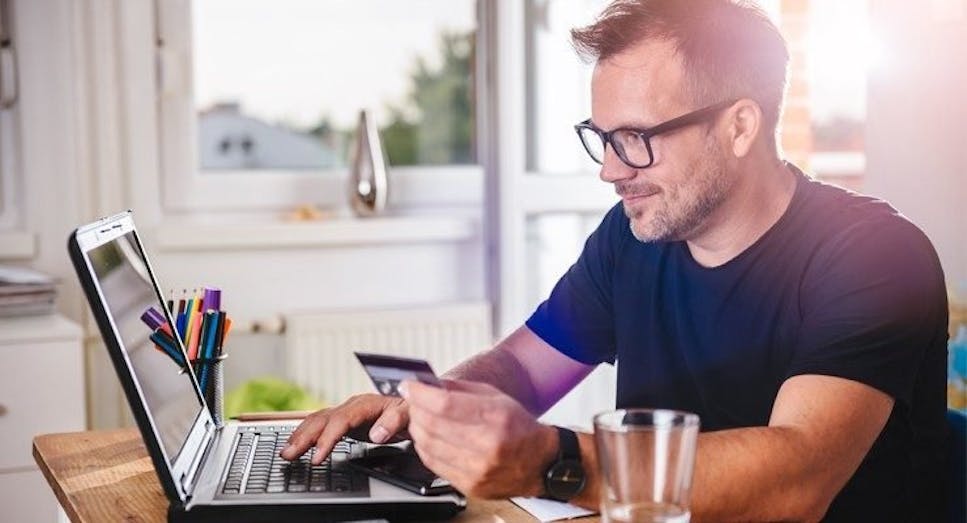 How does a credit card refund work?
When you buy something with a credit card, the merchant takes the payment from the credit card issuer. The issuer pays the vendor and adds it to your credit card balance – a running total of all the purchases you've made in this way.
A refund works like this in reverse: when the vendor agrees to a refund, the money is returned to the credit card provider, who will then reduce the balance you owe. This is why most retailers prefer not to give cash refunds when you use a credit card, as your money is never actually used during either transaction.
How do I claim a refund on something I've purchased with my credit card?
Claiming a refund on something you've purchased with your credit card should be straightforward, particularly if you haven't used the goods or services you bought.
Contact the retailer and provide them with the details of the credit card you used to make the purchase. Have your receipt to hand. If you don't have your receipt, showing another kind of proof of purchase (such as the credit card statement) should suffice. 

If the retailer agrees to the refund request, they will refund the amount directly to your credit card issuer who will adjust your card balance to reflect this. It means that any outstanding credit card balance will be reduced. 
If the retailer does not respond to your request or refuses to issue a refund, you may still be able to get your money back. Contact your credit card company and tell them:
The details of what you bought and how much you paid. Again, try to provide a receipt or other proof of purchase. 

Explain that you've not been able to get a refund from the retailer and include details of any correspondence. 

Stress you are making a claim for your refund under Section 75 of the Consumer Credit Act and keep a record of the email you've sent. 

Your credit card company is obliged to look at your case and issue a refund – by making a chargeback from the seller – if they agree you have wrongly been rejected.
What If my claim isn't successful?
If you attempt to use Section 75 but are still unable to get your money back, you can contact the Financial Ombudsman to review your case. But there is still a chance that you won't be reimbursed.
If you try to get your money back through chargeback but aren't successful, contact your card provider directly and ask them why they won't refund you. If your provider says they've appealed to the merchant's bank and the appeal failed, then unfortunately you can't do anything. However, if they refused to appeal to the merchant's bank, then you can complain to the Financial Ombudsman Service.
If you try to use chargeback and you don't get your money back, you can ask your card provider why. In the event that they say they've appealed to the trader's bank and the appeal failed, there's nothing else you can do. If they say they won't appeal to the trader's bank, you can complain to the Financial Ombudsman Service.
The Financial Ombudsman Service is an impartial and free service used to settle disputes between consumers and businesses.
The Financial Ombudsman Service is independent. They'll examine your case from both sides to reach a decision they think is fair. You still might not get your money back, though.
How long does it take to get a refund?
Credit card refunds usually take between three and seven days, depending on the merchant and your credit card provider. Most merchants will process a refund instantly, but some take a few extra days. Likewise, each provider has their own process to follow before the refund is credited to your card balance. 
Of course, this only applies to refunds which both parties – the buyer and the seller – have agreed on. A refund could take much longer if your merchant tries to dispute the refund. Unfortunately billing and fraud disputes can take months. 
If you do need to open a billing or fraud dispute, contact your card issuer quickly. It will be able to demand a chargeback from the vendor.
How does Section 75 help with refunds?
Section 75 is a very useful UK credit card consumer protection law that helps make credit cards one of the best ways to make larger purchases. It effectively means that your credit card issuer is legally obliged to take the same responsibility as the retailer if a purchase goes wrong. 
Effectively, this means you can't be made to pay off debt (i.e. your credit card balance) for goods or services that you either didn't receive or which weren't up to scratch. This is a powerful piece of legislation for purchases worth between £100 and £30,000, and it makes credit cards a good option for more expensive purchases. You won't end up out of pocket for instance if you buy a car from a dealer which goes bust before you can take delivery. Even better, Section 75 applies if you put just £100 of the purchase onto a credit card. 
If you need to invoke Section 75 get in touch with your credit card provider, who will be legally obliged to take things further. Our guide to credit card protection provides more information.
What happens if I get a refund to a cancelled credit card?
If you receive a refund onto a credit card that you've cancelled the issuer should send you a cheque for the amount. However, there's not a lot of regulation governing this kind of situation, and many issuers can end up dragging their heels on releasing the funds. Additionally, you cannot get a credit card refund to a different credit card than the one you used, or to a debit card.
What happens if I get a refund paid to a credit card which has no outstanding balance? 
If you receive a refund for a card with no outstanding balance – or the refund is for a larger sum than your current card balance – you can end up with what's known as a 'negative card balance'.  

It means the card issuer owes you money rather than the other way around. The negative balance will then be used to offset new purchases you spend on your credit card. 
In some situations, you may end up with quite a large negative balance, perhaps if you've made a large purchase which you decide to return after paying your balance off. In these cases, you're able to request a refund from your issuer, which will usually come in the form of a cheque or bank transfer. 
You're also entitled to request a refund if you overpay your credit card balance and end up with a negative balance. A negative balance shouldn't affect your credit score in any way as it's not reported to the credit agencies. 
Yes, you can receive a refund on a purchase made with a debit card. It works in a similar way to a refund from a credit card. You should return the item to the retailer with proof of purchase, ideally your receipt, and they can issue the refund. 
If they refuse a refund or ignore your request you may be able to use what's known as a chargeback. This works in a similar way to a credit card refund but doesn't offer the same level of legal protection as Section 75. Our guide to What is chargeback and how does it work? explains more. 
Other useful guides 
For more information about credit and debit cards, see our guides, including: 
Guide to credit card protection 
What type of credit card is best? 
Compare credit cards with MoneySuperMarket  
Comparing credit card deals is quick and simple with MoneySuperMarket. We'll ask you some straightforward questions about your finances and what you're looking for and then search the market to bring you the most suitable deals from our range of leading providers. 
We'll show you your chances of being accepted for each card deal so you can apply with greater confidence. And searching won't affect your credit score in any way. Once you've found the card you want, just click through to the provider to finalise your application.  
Moneysupermarket is a credit broker – this means we'll show you products offered by lenders. You must be 18 or over and a UK resident. We never take a fee from customers for this broking service. Instead we are usually paid a fee by the lenders – though the size of that payment doesn't affect how we show products to customers.
Frequently asked questions
Am I protected if I pay by credit card?
Yes, credit card purchases over £100 and under £30,000 are protected by Section 75. This consumer protection means your credit card provider shares equal responsibility with the seller if there's an issue with what you bought, or the company you've purchased from goes bust.
Do you have to use the same card for a refund?
Yes, funds can only be refunded to the card that was used to make the payment.
Do credit cards offer more protection than debit cards?
Credit cards provide more legal protection than debit cards, as Section 75 makes your card provider legally responsible for any purchases over £100 and under £30,000 that have gone awry. Debit card purchases may be covered by chargeback, however this isn't legally binding.