How a credit card can build your credit score
Looking to improve your credit score but not sure where to start? This guide explains how finding the right credit card can help increase your credit rating
Why is it important to have a good credit score?
Your credit score plays a key role in whether you'll be approved when you apply to borrow money, how much you'll be able to borrow and the interest rate thatyou'll be charged. 
Providers of mortgages, loans, credit cards and even mobile phone contracts will all check your credit score before offering you a deal. So the better you handle your finances (and the higher your credit score), the easier and cheaper it is to function in day-to-day life in the UK.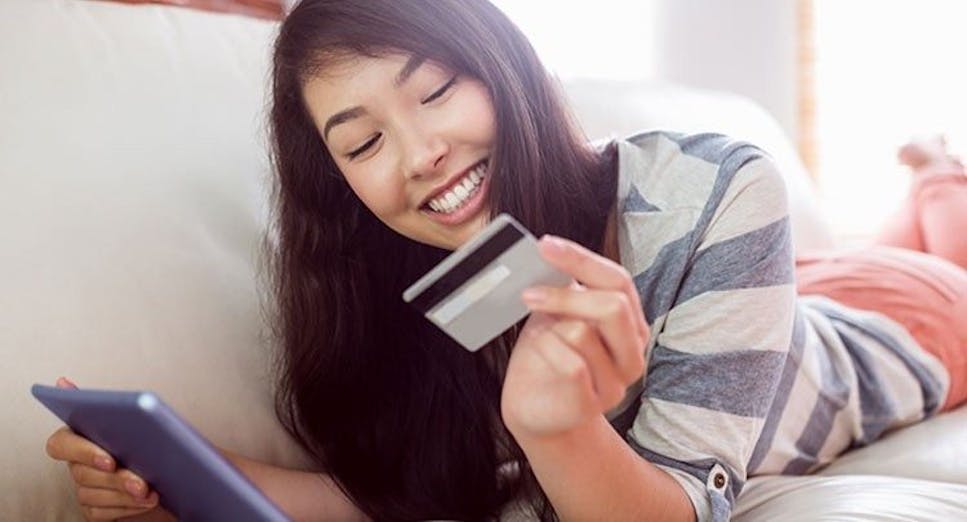 How can I build my credit score with a credit card?
A credit card can be a useful way of showing you can manage your finances, which in turn will boost your credit score. But it will only work if you use your credit card in a responsible manner. You can do this by:
Paying off the balance on time: Keep on top of what you owe and make sure that you pay at least the minimum balance every month. The best way to do this is to set up a direct debit 

Paying off the balance in full: By clearing the balance each month it will show that you are capable of paying off everything you owe and you shouldn't pay any additional interest for your purchases 

Not exceeding your credit limit: Be careful never to go over the credit limit you were given when you were approved for your credit card. This can lead to additional charges and a black mark on your credit rating 

Only use a portion of your available credit: The amount of credit you use from your available balance is known as your credit utilisation. If you can keep this to a low percentage it shows that, while you have the ability to borrow more, you don't need to stretch your finances.
What are the best types of cards for building credit?
If you want to build your credit score, the following cards should help:
Bad-credit credit card: If you have struggled with debt in the past and have damaged your credit score, a bad-credit credit card can help. These can be easier to get than other credit cards, although you are likely to find that the interest rate is lower and the credit limit higher. 
Credit-builder card: A credit-builder credit card is useful to help people who might have a low credit rating. And they're also a good bet if you have no credit rating because you haven't borrowed before. With this type of card, the lender will initially give you a low credit limit which you can use to make small purchases. As long as you pay off the balance at the end of each month, you'll begin to demonstrate responsible borrowing and your credit score should improve over time.
Can having a credit card reduce my credit score?
Simply having a credit card shouldn't reduce your credit score, although potential lenders might take any debt on it into consideration when deciding whether to give you another credit card, loan or mortgage.  
However, if you use a credit card irresponsibly or run into financial difficulties with it then it can reduce your credit score. This can happen if:
You miss payments or don't make the minimum required payment each month 

You go over your credit limit on the card
Can I get a credit card if I have no credit history?
Yes, you can get a credit card if you have no credit history, because credit card providers understand that we all have to start somewhere. 
As long as you prove you have a steady income to pay for any purchases you should be able to get a credit card, but you are likely to find that you are initially given a lower credit limit and the interest rate could be higher than advertised.  
However, as long as you pay off the balance on time and in full every month, it won't mean that the credit card is more expensive. You should also be able to increase your credit limit as your credit rating improves.
How else can I build my credit score?
There are several ways you can improve your credit score to open the door to better deals on credit cards and loans, including:
Check any linked accounts: Find out if your credit score is linked to your spouse or family member through a joint account you have with them – if they have a poor credit score, this may affect yours  
Register to vote: You'll find it harder to get credit if your name isn't on the electoral roll. You can register on the GOV.UK website  
Paying bills on time: Keeping up with your household bill payments, including your phone contract, can prove to lenders you're keeping your finances in check  
Check for errors: Have you recently moved house or got married and changed your surname? Remember to update your credit report  
Existing debt: You should try to pay off any existing debt before applying for new credit. Lenders may hesitate to lend you more money if you already have a high level of debt
How long will it take for my credit score to improve?
With the right action you should start to see your credit score improve over time. As you meet your repayments on time, your credit rating should rise, but it may not be immediate. You can keep an eye on your credit report and score for free, including tips on how to improve it, with Credit Monitor.  
A consumer survey of Generation Z by MoneySuperMarket found that 35% of young people had checked their credit score online as a way of keeping on top of their credit rating and taking steps to improve it.  
Consider quick wins that could improve your credit score, such as registering on the electoral roll, paying your bills on time and checking for fraudulent activity. These are all simple steps that could help you nurture your credit rating.
Other useful guides
Want to discover more about choosing the right credit card for you? You may find these guides helpful:
Getting your first credit card 
Advantages and disadvantages of credit cards  
Compare credit cards with MoneySuperMarket
Finding the right credit card is easy when you compare with MoneySuperMarket. First, you'll need to tell us a little about yourself and your financial situation, including information on your employment, income and what you'll be using your new credit card for.  
From there, you'll receive a list of credit cards that match your needs. We'll even show you which cards you're most likely to be accepted for if you apply with our credit card eligibility checker. This way you reduce the risk of being rejected and keep your credit rating in good shape. Searching and comparing in this way won't affect your credit score in any way.  
Once you've found the card you want, just click through to the provider to finalise your application. At this point, the lender will conduct a 'hard credit check' on you.  
Once you're accepted for a card deal you'll be told your credit limit. As soon as your card arrives in the post you just need to activate it – then it will be ready to use.  
MoneySuperMarket is a credit broker not a lender. You must be 18 or over and a UK resident.