Car leasing for young and new drivers 
If you're a young or new driver, leasing a car can make it affordable for you to buy a car. Find out if car leasing could be the best option for you
What is car leasing?
Car leasing, sometimes known as personal contract hire or PCH is when you agree to rent a car for a fixed time period. You pay for car leasing by putting down an initial deposit towards the rental agreement and then making monthly payments for the rest of your contract. 
Once you've made all the monthly repayments, you can give the car back to the leasing company or lease another car. 
You won't face extra payments as long as the car is in good condition and you've stuck to your pre-agreed annual mileage.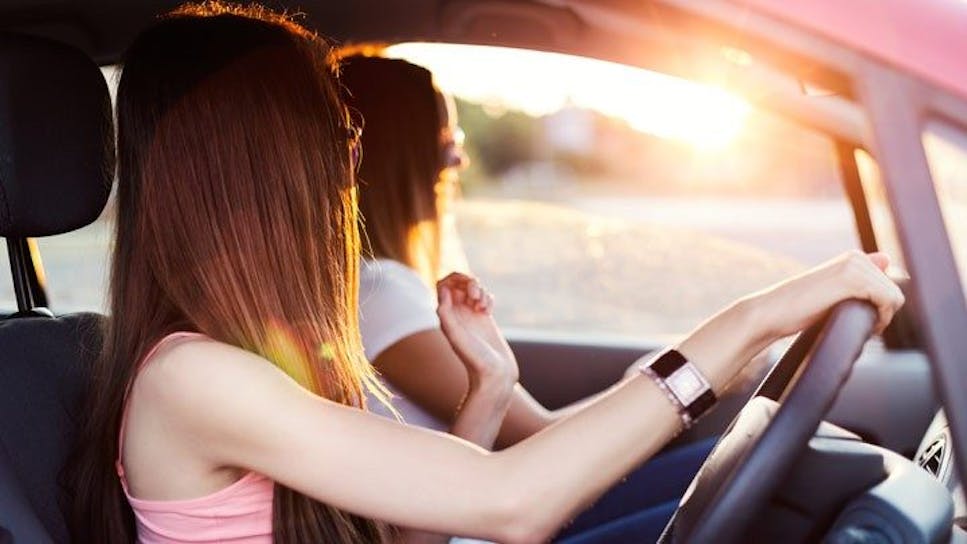 Can young and new drivers lease cars? 
Young drivers can lease cars. As long as you're 18 years old, have a full UK driving licence and have a good credit score, you should be able to get a lease. 
Young and newly licensed drivers sometimes choose to lease their first car because they're able to enjoy the reliability and functionality of a brand-new car for fixed monthly payments. 
Why would young and new drivers want to lease a car?
There are a few reasons why youngor newly qualified drivers might decide to lease their first car: 
Chance to build your credit score: Sometimes younger people may have a low credit score because they haven't had a chance to build their credit history. By leasing your first car and making sure you make your car lease payments on time you can build up your credit history and boost your credit score. However, this also works in the opposite direction andfailing to make payments on time could damage your credit score 

Fixed monthly payments: Leasing a car makes it easy for new drivers to budget, as the payments are fixed for the term of the agreement 

Access to the latest models: Because all lease cars are new, many of them will have the latest safety technology and gadgets. Leasing may be favoured by younger drivers because it's a more affordable alternative to buying a brand new car 

Hassle-free maintenance: A full manufacturer warranty is included in every lease deal, meaning you won't have to pay for any mechanical and electrical problems not caused by driver error. You can also opt for a maintenance package that covers MOT costs (if necessary), servicing, and wear and tear  
What should I consider before leasing a car? 
Although car leasing can be an attractive option for young and new drivers, here are possible downsides: 
You don't own the car: If car ownership is important for you thenleasing is not the right route. With leasing you'll be renting the car and once your contract is up, you give the car back to the leasing company 

Can't modify the car: As the car isn't yours, you're unable to modify it. As part of the terms and conditions for your lease agreement, the car needs to be in the same condition and have the same equipment as when you first leased it 

Terms and conditions: Leased cars will come with terms and conditions that wouldn't happen if you owned the car outright. You'll have to agree to a mileage limit which could be quite restrictive. If you do go over the pre-agreed mileage limit, you will have to pay a penalty cost. You'll also have to pay more if you return the car before the contract is up 

Charges for damage: You will be charged for any damage incurred on your car. So you need to make sure you repair your leased car before you return it 
What do I have to pay to lease a car?
There are five main things to pay for when you lease a car: 
Initial rental: This is a non-refundable, upfront payment made at the beginning of the agreement. It's offset against the total cost of leasing the car, so a higher upfront payment means lower monthly costs 

Fixed monthly payments: The amount you pay each month will depend on the type of car you choose, the initial rental amount you pay and your annual mileage 

Insurance: Car insurance is not included in the monthly repayments with most car lease deals, unless it's specified in the terms. New/young drivers often face high premiums, so it may be worthwhile considering cost-saving options such as telematics/black box insurance to lower the price of your cover 

Maintenance: Stick to the manufacturer's recommended service intervals and pay to have a full service with oil/fluid changes at least once a year to avoid any extra charges at the end of your lease. If your agreement is longer than three years, you'll also need to take the car to have an MOT on its third birthday 
Is there a minimum age to lease a car? 
Most finance providers require you to be at least 18 years old to lease a car. So car leasing for 17 years olds is not usually an option, even though you can legally drive at the age of 17 in the UK. 
Car leasing is also only possible if you have enough financial history in order to pass the credit checks – this may not be possible for many 18 year olds, for example.  It is a good idea to check your credit score before applying to lease a car. You can do this for free – and you can see tips and hints on how to start building your credit history and score. 
Car leasing tips for young and new drivers 
Choosing your first car can be daunting, so we've come up with some useful tips to help you get the right vehicle at a price that fits your budget. 
Use a budget search: Most leasing companies allow you to search for car lease deals using your monthly budget allowance. If you work out how much you can put aside each month for a new car, you can use this figure to filter your options and find a vehicle that suits your requirements 

Be honest about your mileage: Before you sign a car lease contract, it's important to decide on an annual mileage limit that reflects your driving habits. To get a rough idea of how many miles you drive per year, multiply your average weekly miles by 52, then add an extra 5% for any emergency journeys 

Choose an approved provider: When you're looking at car lease deals, remember to check the legitimacy of the companies offering them. Approved companies should have a four-digit BVRLA (British Vehicle Rental and Leasing Association) membership number somewhere on their website. You can also check a company is approved using the BVRLA's member directory 

Compare deals from different providers: Using a car leasing comparison website such as Moneyshake can help you to find the best car lease deals for new drivers 

Check special offers: Throughout the year, leasing companies often provide special discounts on popular car makes and models. So if you want a good price on a high-spec model for your first car, it's worth checking out the 'special offers' page on their websites 

Other useful guides 
If you're looking to learn more about car leasing, we have a range of guides to get you up to speed: 
Compare lease cars for young and new drivers 
It's easy to find and compare cheap car leasing deals for young or new drivers with MoneySuperMarket's leasing partner Moneyshake.  
Just enter the model and make of the car you would like to lease, and you'll be given a choice of deals to choose from.