Everything you need to know about personal contract hire
If you're looking to lease a car, then PCH could be your best option. Our guide explains how it works, the pros and cons and the alternatives
Powered by Moneyshake 
What is car leasing? 
Car leasing – also known as personal contract hire or PCH - is the long-term rental of a new car. You pay an initial deposit that goes towards the total cost of the lease agreement, followed by fixed monthly instalments for the remainder of your contract.  
Once you've paid all the monthly rentals for the car, you can hand the keys back to the leasing company and walk away - or take out another lease deal on a new car.  
There'll be nothing more to pay so long as you've kept the car in good condition and stuck to your pre-agreed annual mileage. A lease deal often lasts between two and four years.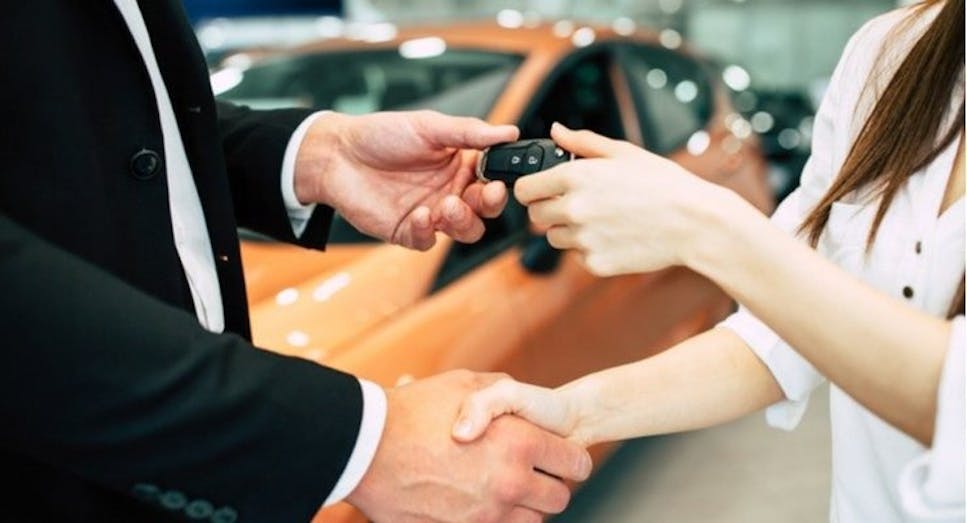 How does personal contract hire work?
With car leasing or PCH the customer covers the cost of the vehicle's depreciation (loss of value) over the course of the contract or agreement, plus a bit extra on top which goes toward the running costs of the leasing business.  You make an initial payment – often one, three, six or nine months' worth of the car's lease cost. You then pay further monthly payments until the end of the contract. The higher the initial payment, the lower the remaining monthly payments.  
 
Other factors that affect the cost include: 
Contract length: A longer lease term (for example, four years rather than two years) spreads the cost of the monthly payments for the car, making them cheaper. Although if you pay over a longer term you're likely to pay more overall    

Annual mileage: You'll be asked to decide how many miles per year you wish to drive your lease car, which will often be between 8,000 and 30,000 miles. A higher annual mileage will result in more expensive monthly payments 
Insurance for the car will not usually be included with a car lease deal, unless it's advertised as being a 'Total Care' agreement. The leasing funder which owns the car will require you to get fully comprehensive cover to guarantee protection for its asset. Maintenance packages are available for most lease cars to cover the cost of fixing any wear and tear issues a lease car may have. This is an optional extra which you can choose to pay separately, or alongside the cost of leasing the car. However, you should remember that all the cars are brand-new and come with the full manufacturer's warranty. Therefore, you'll be automatically protected in case of an unexpected mechanical or electrical problem. 
What details will I have to give when leasing a car? 
Before you can lease a car, the leasing company will conduct a credit check. You are likely to need to provide the following details:   
Photo ID. Usually a passport or driving licence 

Proof of address. Such as a bank statement or utility bill 

Bank details. To set up the direct debit for lease payments 

Employment details. Typically for the past three years 

Monthly income. To assess affordability for the lease 
What is the difference between car leasing and PCP? 
The difference between car leasing and personal contract purchase (PCP) is that at the end of a PCP agreement you'll have the option to make a final payment – sometimes known as the 'balloon payment' - to buy the car outright.  
A PCP finance agreement generally lasts between 24 and 48 months, and if you choose to make the final payment the car is yours to keep. In contrast with car leasing, you'll always return the car at the end of the term with no option to pay to keep it. 
How often will I make repayments with car leasing? 
After the initial upfront payment you'll usually make agreed payments every month until the end of the contract – typically between two and four years.  
What happens at the end of the PCH contract? 
At the end of a PCH contract you make the final monthly payment and can then choose to return the car and walk away or take out a new PCH deal on a new car.  
What are the pros and cons of leasing a car?
As with other forms of car finance, such as hire purchase (HP) and personal contract purchase (PCP), there are pros and cons to personal contract hire. Deciding whether PCH is right for you comes down to several factors. It's important to weigh up the following advantages and disadvantages before going ahead: 
Pros 
Less to pay up front. You don't have to find the cost of the entire vehicle. You typically pay a deposit covering the first eight to 10 months  

Relative cost: PCH can be cheaper than HP or PCP because you're renting the car, not buying it or paying off a share 

Fixed costs: You'll know what you're paying every month, which should help with budgeting 

Flexible terms. You have some choice at the outset over the length of the deal and fixed payments tend to be lower if you take out a longer lease. The cost of servicing can be included within the monthly fixed cost, but this is often optional 

Fewer obligations: Because you don't own the car you won't need to sell it at the end of the contract. This avoids the hassle of trying to sell your car and get the best price  
Cons 
You won't own the car: Your payments all go towards hiring the car. Unlike hire purchase or personal contract purchase you won't have paid for all or part of the car by the end of the hire period 

Expensive instalments: Because a new car can lose value fast you could end up paying over the odds for leasing the vehicle under the plan 

Damage & excess miles: You'll be charged for excess miles (typically around 5p to 15p per mile), and for any damage and excess wear and tear. It's usually worth fixing repairs and having the car cleaned before returning it  

Missed payments: If you can't afford the payments, the hire company can terminate the contract and take the car back. If you want to terminate the deal early you may be charged a fee 
How do I choose the best car leasing deal for me? 
The best car leasing deal for you depends on your personal and financial situation.  
Consider the price of the car and what you can afford. Car leasing or PCH will give you the chance to drive a brand new car. But the more expensive the car, the more its value is likely to drop over the duration of its lease, and the more your monthly payments will be 
Once you have settled on the car you want to lease, consider the following:  
How much you can put down as a deposit. The bigger this initial upfront payment, the cheaper the monthly payments that follow 

Length of the lease. You could opt for a longer lease to help keep monthly payments down  

Look at the terms offered, especially any maximum annual mileage limits and optional maintenance packages. Decide whether these represent value for money before signing up for the lease 
What car makes can I lease?
With leasing, you're able to drive cars from a number of popular car manufacturers. For example, through our partner Moneyshake, you can compare car leasing deals from well-known brands such as Audi, BMW, Mercedes Benz and many more.
What are the alternatives to personal contract hire?  
Contract hire arrangements may not suit everyone. There are a wide range of alternative ways to finance a new car including: 
Car loan: You buy the car with an unsecured loan and then pay back the cost in monthly repayments to your loan provider. This allows you to spread the cost of buying over a few years to make it more affordable. An advantage is that you'll own the car outright and there are no extra fees and charges to pay on top, which you tend to get with hire purchase or PCP. 
Personal contract purchase (PCP): You spread the price of a car by paying an upfront deposit (typically around 10%) and then monthly payments for a set term, for example three years. At the end of the contract you can make an optional final payment – sometimes known as the 'balloon payment' to buy the car outright. A PCP finance agreement generally lasts between 24 and 48 months, and if you choose to make the final payment the car is yours to keep. 
Hire purchase (HP): You spread the cost of a new car across a series of instalments. Once you've made the last payment you will own the car. There's no need to pay a final large instalment – or balloon payment – as with a PCP agreement.  
Credit cards: As long as your credit card limit allows and your chosen dealership accepts card payments (some dealerships won't accept large card payments for a car), you may be able to buy a car – or fund part of the purchase – on a credit card. It's usually only a good option if you have a credit card with a long interest-free period on purchases or if you switch the balance to an interest-free card. This is because standard card rates can be high, so tread with caution. 
Other useful guides  
Looking to find out more about car finance? We have a range of detailed guides to help with your decision... 
How to find the best car leasing deals
Compare car leasing with MoneySuperMarket  
It's easy to compare car leasing with MoneySuperMarket. We've teamed up with 
our partner Moneyshake to bring you a broad range of car leasing deals to suit you. 
Simply give us a few personal details and information about the car you'd like to lease – then sit back and see how much you could save with a new deal.  
 
Would you prefer to buy your new wheels with a car loan – search with us and find great deals from leading UK loan providers across the market. Searching won't affect your credit score.