Our guide to leasing a car for 12 months or less
Are you looking for a new car but don't want to make a long-term commitment? Then short-term car leasing could be an option for you
Powered by Moneyshake 
What is short-term car leasing? 
Short-term car leasing is a longer form of car rental that lets you drive a new car for between three and 12 months. 
If you like to change your car often then a short-term lease agreement allows you the flexibility to drive a brand-new vehicle often, without being tied into a long contract.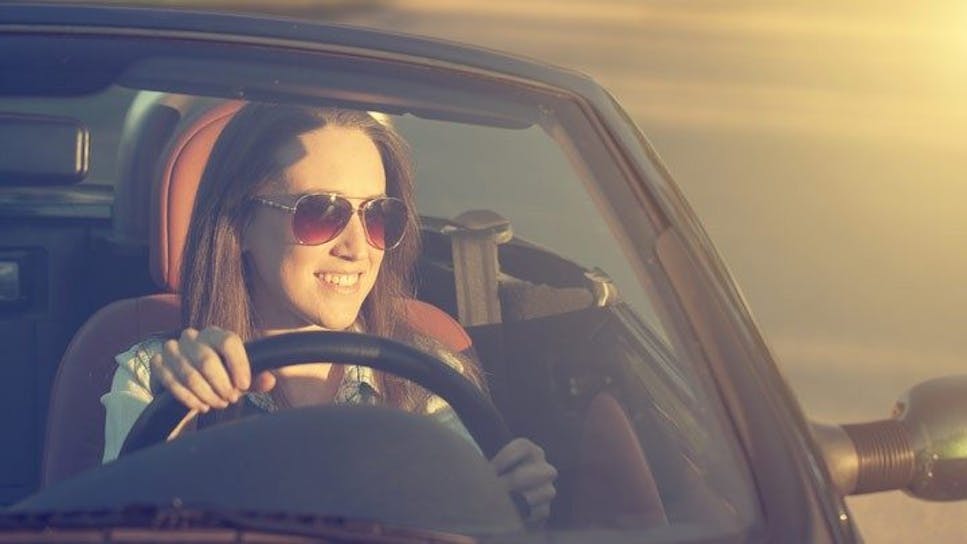 How does leasing a car for a short timeframe work?

A short-term car lease will work in exactly the same way as a longer, more traditional personal lease contract. 
Once you've chosen the car that you'd like to lease, you'll need to decide how long you want the car for. Short-term leasing contracts tend to be available for three, six, nine or 12 months. 
In most cases, you'll find that you won't need to pay a deposit for a car on a short-term lease. You'll just need to specify how many miles you plan to drive each month. 
Remember to check what's included within the monthly cost. Some leasing providers offer their short-term lease deals with insurance, maintenance, road tax and free delivery. 
If your short-term lease doesn't include insurance, you'll need to arrange this separately to cover your vehicle for the period that you'll have it.
Am I eligible for a short-term car lease?
If you have bad credit and a low credit score, short-term car leasing could be a good option for you. 
Acceptance criteria is usually lower than for standard, longer-term car lease deals, so it may be a good option and a way to improve your credit score before taking out a longer lease agreement. 
If you're taking out a short-term car lease, you'll need to be at least 18 years old and have a full UK driving licence.
What are the pros and cons of short-term car leasing? 
There are a number of things to consider before taking out a short-term car lease

Advantages:  
No long-term contract commitments 

Minimal maintenance costs 

Enables you to change your car frequently 
Disadvantages: 
Monthly payments tend to be higher than for a standard lease 

Tends to be less availability of cars for short-term lease contracts  

You may be more limited in the maximum mileage you can drive with a short-term lease 
How to get the best deal on a short-term lease 
Most of a new car's depreciation occurs in the first year, which is why a short-term lease can be expensive. However, there are ways you can ensure you get the best deal. 
Mileage: how you use your lease car will be reflected in the monthly payments. If you can drive as few miles as possible because a lower mileage contract will be cheaper. 
Special offers: look out for special offer lease deals on short-term agreements. These are made available throughout the year by leasing companies and tend to include discounts on popular makes and models. 
Compare deals: using a car leasing comparison website, such as our partner Moneyshake, will ensure you get the best offer on a short-term lease. You will be able to find a competitive short-term lease deal for your chosen vehicle. 
Is short-term car leasing right for me? 
You might want to consider short-term car leasing if: 
You have poor or no credit history. A short-term car lease could be a viable option as the qualifying criteria is lower than for longer-term agreements. 

You want to keep maintenance costs down. You won't need to worry about paying for manufacturer scheduled servicing with a short-term car lease. 

You only need a car for a few months. Short-term car leasing tends to be cheaper than car hire/rental. 
However, it might not be right for you if: 
You don't have a large budget. The monthly payments for a short-term lease tend to be higher than on a standard agreement, so you should make sure to check that you can afford to pay for the car. 

You don't like changing your car often. If you like to stick with a car for a few years before changing, a longer term lease deal could be a better option for you. 

 You need a car for less than a month. If you only need a car for a few days or a week, you'll probably find that car hire/rental is cheaper and more suitable for your needs. 
Other useful guides 
We have a range of useful guides to help you find out more about leasing:
How to find the best car leasing deal

Car leasing explained
Compare car leasing with our partner Moneyshake 
We've joined up with partner Moneyshake to bring you car leasing deals from the UK's top lease providers. 
You can compare a range of deals depending on your monthly budget or the make, model or mileage of the car you want. 
Once you've picked your deal, the car will be delivered free of charge, with road tax and full manufacturer warranty included