Compare kit car insurance
If you're building your own car you'll need kit car insurance. Here's everything you need to know
What is kit car insurance?
Kit car insurance is a specialist form of car insurance designed to cover a vehicle you build yourself – or have built for you. It generally offers similar protection to a standard car insurance policy: fire, theft, and accidental damage to your vehicle and/or any other vehicles involved in an accident you cause while driving.
However, there are differences, including that kit car insurance usually pays out an agreed sum if your vehicle is stolen or written off, rather than the market value as with most standard policies.
It's worth noting that even basic kit car insurance is often more expensive than standard car cover. But given the time and money it takes to build a car from scratch, it's invariably worth the extra expense to insure your kit car.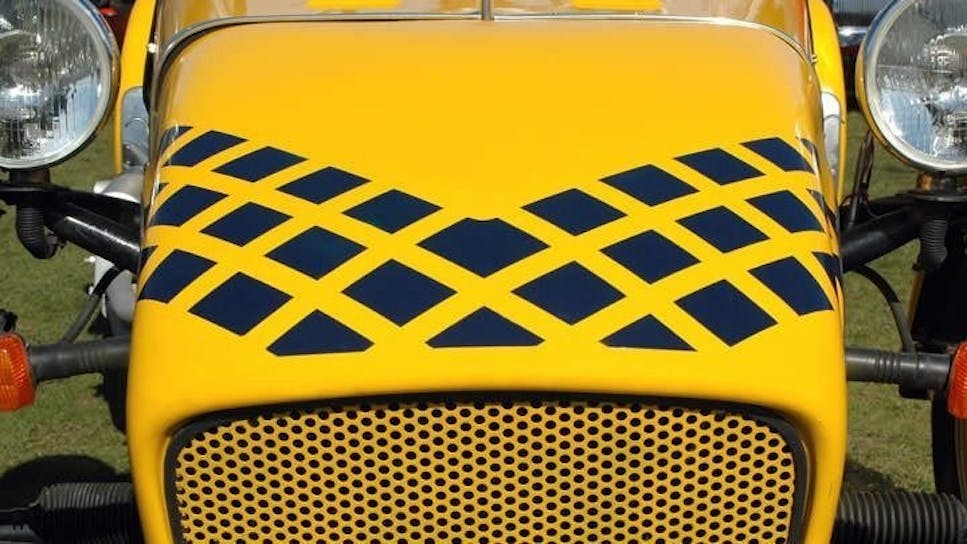 How do I get kit car insurance?
Finding car insurance for a kit car can be difficult, as most ordinary car insurance policies won't cover a car you've put together yourself.
Builders and owners of kit cars therefore usually rely on specialist insurers that can meet unusual requirements, which makes it harder to find and compare kit car insurance online quotes.
Kit car insurance providers in the UK include Lancaster Insurance, RH, and Heritage. To find the right policy, it's best to contact at least a few different companies before making your choice. Alternatively, you can ask an insurance broker to search for cheap kit car insurance on your behalf.
Either way, to get a quote you will need to provide certain details about yourself and your car. These include:
· Your name, age, and address
· Your car insurance claims history
· The make and model of your kit car
· Its engine specifications
· What stage you are at in the build
· How you plan to use your kit car
Do I need insurance for a kit car?
The type of insurance you need for your kit car will depend on what you plan to do with it. You are legally required to have insurance to drive on UK roads, so you'll need kit car insurance to take it for a spin. If your kit car is not yet roadworthy, it's also sensible to have build-up insurance, which kicks in as soon as you receive the parts and covers you for fire, theft, and damage while the car is being assembled.
Some kit car insurance providers also offer protection for component parts that are damaged or lost in transit – but only if you apply for insurance before they arrive. Again, this can be a useful form of protection given the high cost of some kit car parts.
If you plan to take your kit car to rallies or race it on a track, you'll also need specialist cover for this. And if you modify your kit car so it is different from the standard model, you'll need to tell your insurer to avoid invalidating any future claims.
Is it legal to drive kit cars on the road?
Yes, it's legal to drive a kit car on public roads, but only if your car has first passed an Individual Vehicle Approval (IVA) test, which you can apply to take via the government website. Tests can be carried out at approved sites around the country and cost around £450.
After your car passes the IVA, you'll also need to submit a built up vehicle report, and register your car for a number plate. Your kit car will then be legal to drive – as long as you've got insurance and pay the relevant vehicle taxes.
What does kit car insurance cover?
As explained above, insurance for kit cars covers all the usual risks to your car, such as theft, fire and damage as a result of a road accident. What else is included on your kit car insurance policy will depend on the types of cover you choose to take out.
Extra types of cover you can receive include build-up insurance, which insures your car as soon as the parts arrive, and goods-in-transit cover for parts you order that are damaged or fail to arrive.
Some kit car insurance policies also include salvage retention cover, which lets you buy back the parts if your kit car is written off in a serious accident, and spare parts cover for any extra parts and accessories you keep in storage.
In most cases, the types of cover you need will depend on what stage you are at in the build.
During the build
Some kit cars take years to build, especially if you do not have a lot of time to spend on the project. However long it takes, it's a good idea to document the build by keeping lists of all the parts your use and taking photos at key stages – it will help you get the right cover and should also make it easier to get the car registered for use on the road.
Types of cover that could prove useful during this period include:
· Build-up insurance to cover you for fire, theft, and damage while the car is being assembled
· Goods-in-transit insurance to cover your kit car and its parts for loss or damage while they're on the way to your home from the kit car maker (may also cover you for the journey to get your kit car to its IVA test)
On the road
You can only drive your kit car on a public highway once it has passed the IVA test and has a registered number plate. Once you get to this point, you'll need kit car insurance that covers you for fire, theft, and accidental damage – depending on the level of cover you choose.
Things to look out for when choosing a policy include:
· Cherished salvage/salvage retention cover that allows you to retain the kit car and/or its parts, even if it's written off as a total loss
· Spare/dismantled parts cover that protects spare parts and accessories up to a certain amount, say £2,000 or £5,000
· Laid-up cover that protects your car when it is off the road
· Personal accident cover that compensates you or your family up to a set amount for injuries or death resulting from an accident in your kit car
Compare car insurance
You can often add a wide range of extras to a kit car insurance policy, in return for an additional premium. Common options include:
· Breakdown cover, in case you need emergency roadside assistance
· Legal cover, in case your kit car is damaged by an uninsured driver
· Rally cover, if you want to attend rallies with your kit car
· Track day cover, if you plan to race your kit car
· European cover, if you want to drive your kit car overseas
How much does kit car insurance cost?
The cost of kit car insurance varies widely depending on the level and types of cover you need, as well as the value of your self-built car.
Some kit cars can be assembled for a few thousand pounds, while others cost upwards of £80,000, so it should come as no surprise that you will have to pay more to insure a valuable model than you will to cover a basic kit car.
Other factors also come into play; for example, you'll also generally pay more to insure a kit car with a more powerful engine. As with standard car insurance, your age, your driving history, and where you live will also have an impact on the premium you pay.
How can I find cheap kit car insurance?
Steps you can take to keep kit car insurance costs down include:
• Join a kit car club: members often qualify for kit car insurance discounts
• Consider 'parts-only' insurance: with parts-only insurance, your policy will pay to replace damaged parts, but won't cover the cost of labour
• Reduce your mileage: if you don't use your kit car every day, you might be able to agree a lower mileage limit with your insurer in return for a lower premium
• Choose a multi-vehicle policy: some insurers allow you to insure all your vehicles under one policy, meaning you may be able to take out a combined policy covering your kit car as well as your conventional car
When choosing a kit car policy, it's also worth remembering that the cheapest cover does not always offer the best value for money. As kit car insurance generally pays out an agreed sum rather than the market value of the car if it is written off, it's important to ensure this amount is sufficient to cover your loss in that situation.
Compare car insurance
You can't compare kit car insurance with MoneySuperMarket, but if you need standard car cover – for one or more vehicles – our car insurance comparison tool makes it quick and easy to get online quotes from a range of leading insurance providers.
Just tell us a bit about you and your vehicle or vehicles and we will show you a list of quotes that suit your needs. Then all you have to do is pick the one you want and click through to the provider to get insured.