Car Insurance Group 7
Cars in insurance group 7 will have some of the lowest car insurance costs.
Car Insurance Group 7 – All you need to know. 
When insurers price premiums they look at lots of different aspects. This includes things about you such as your age, profession, and where you live combined with things about your car such as its make, model, and where it's stored at night. They also use car insurance groups. These are groups which all cars are put into, from 1 to 50. The cars lower down the list are cheaper and those higher up are more expensive.
If you're driving a car from insurance group 7 it's going to be one of the cheapest on the market. That's because it's low down the list.
Cars in groups 1 to 10 have an average insurance price of £579*, yet the actual price you pay will be dependent on your circumstances. 
You can quickly find out what insurance group a car is in with our free car insurance group checker.
*Based on fully comprehensive car insurance quotes for one driver holding a full UK licence. Data collected between 1st January and 31st December 2021, accurate as of March 2022 
Which cars are in car insurance group 7?
In insurance group 7 you'll find cars that are affordable, safe, and relatively easy and cheap to repair. While they may not be the very cheapest around – you'll find these in groups 1 to 6 – they will be a lot cheaper than cars in higher-up groups.
Part of the reason they've been placed in group 7 is because they are low cost to an insurer. If a car in this group is stolen or needs repairing, it's not going to be that expensive for an insurer and that's why it will set the car insurance cost lower.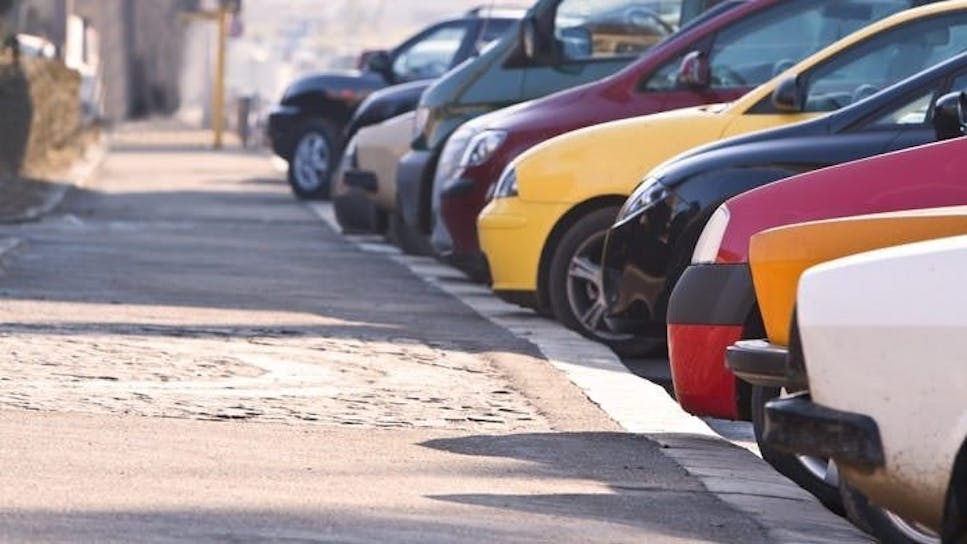 Why are cars in group 7 the cheapest?
Cars in insurance group 7 are some of the cheapest to insure. This is because statistically they are less likely to be in an accident. Their parts will also be relatively easy to get hold of and it won't cost too much for repairs.
This keeps costs down for insurers which means premiums remain low. However, the exact cost you're quoted for car insurance will depend on other factors too, such as your driving history and your profession.
Are group 7 cars a good option for young drivers?
Cars from insurance group 7 can be a good option for young drivers as they are some of the cheapest to insure. Young drivers face some of the highest costs for car insurance because they are statistically more likely to be involved in accidents. They also have no way of building up their driving history so are often forced to pay higher costs.
Yet there are lots of ways they can reduce the cost of insurance. Things like adding a less-risky second driver to a car insurance policy or choosing a car that's cheaper to insure, such as one from insurance group 7. 
Cars in group 6 include:
Some of the most popular cars found in insurance group 6 include:
Aixam: 400 & 500 hatchback

Chevrolet: Matiz

Chrysler: Ypsilon

Citroen: C1

Citroen: Berlingo Multispace

Dacia: Sandero Stepway

Fiat: Punto

Ford: Ka

Ford: Tourneo Connect

Honda: Civic hatchback

Hyundai: i20 hatchback

Kia: Picanto hatchback

Nissan: Note

Peugeot: 207 hatchback

Renault: Clio hatchback

SEAT: Ibiza

Skoda: Fabia hatchback

Smart: Fortwo Coupe

Vauxhall: Astra hatchback

Volkswagen: Golf hatchback
What group would my electric/hybrid car be in?
The group of any car is dependent on the make, model, and age. However, in general electric cars tend to be in higher insurance groups because they are more costly to replace if stolen or written off. Repairs for electric cars can also be expensive when compared to non-electric models. 
Even though they are cheap to run, as the upfront costs are still high this also means insurers are more likely to place them in a higher insurance group.
What group would my classic car be in?
The type of insurance group for any car is decided based on the make, model, and age. However, classic cars are generally used for one-off journeys and not for everyday commuting which means they are often cheaper to insure. They usually have smaller, less powerful engines too, which again lowers their insurance costs.
However, it all depends on the car. If your classic car is especially unique or rare, it may have a higher insurance cost.
What group would my modified car be in?
The best way to check what insurance group a car is in is to check with an insurer, or use our free insurance group checker calculator.
Modified cars will be priced by an insurer depending on what modification has been done. It's always wise to contact your insurer in advance of any modifications to find out what impact they may have to the cost of your insurance.