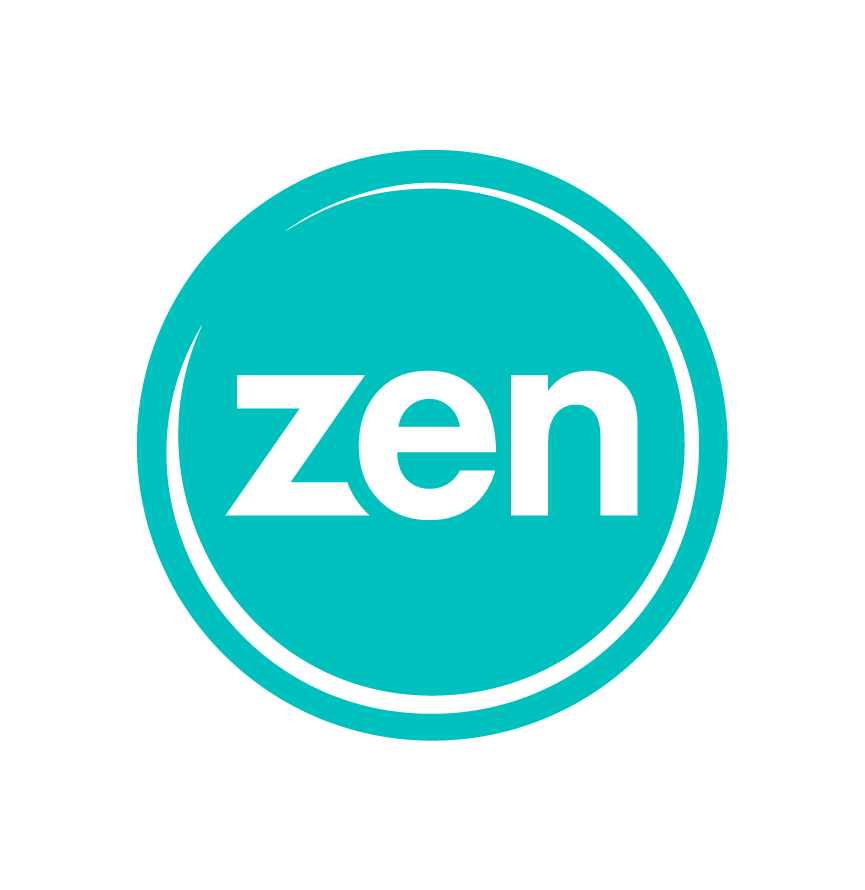 Prices aren't cheap, but with deals only running to 12 months, Zen Internet has plenty to recommend it. Read our full Zen Internet broadband review 2021 for the full lowdown.
Is Zen Internet any good in 2023?
It might not have the brand-name recognition of BT, TalkTalk or Virgin Media. But Zen Internet has pedigree, going all the way back to 1995, positively prehistoric in terms of the Internet.
So while you might not get the same bells and whistles approach you'll find with the aforementioned major players, what's on offer is impressive.
Not least of which are a variety of packages to choose from, an excellent router and even a static IP address, with the latter a winner for gamers and those running a business from home.
It's not the cheapest provider around. But the fact that Zen Internet remains one of the few providers still offering 12 month contracts is definitely in its favour.
Zen Internet review: Cost
There's no escaping the fact that Zen Internet is more costly than other broadband providers.
Its Fast Broadband package, which offers 10Mbps on a basic ADSL line, costs £32.99 a month, plus £29.99 set up fee.
Considering you can get similar setups for less than £20 a month elsewhere, that is costly.
However, you can score Zen Internet Super Fast Broadband, its standard fibre offering, from £31.99 a month for 31Mbps and £35.99 for 67Mbps, each without phone line rental.
That's better value at least. Zen Internet's Ultrafast Broadband, with speeds up to 900Mbps, costs from £39 per month, but is only available in limited locations.
While the higher prices might seem a bit much, the fact is that all Zen Internet broadband packages are offered on 12 month contracts.
That offers greater flexibility than the more common 18 and 24 month deals you'll find from major providers. What's more, you get a static IP address, so you can access all your files wherever you are in the world.
Its renowned customer service also makes it worth paying the premium, as is the fact that Zen has a lifetime price guarantee, meaning you won't pay more even after your contract ends.
Zen Internet review: Speed
Zen Internet broadband has speeds to suit every kind of user. The basic ADSL package it calls Fast Broadband comes in at 10Mbps. Fine for basic browsing, but not the more intensive activities like streaming and online gaming.
Its Superfast, fibre service comes in two speeds, 31Mbps and 67Mbps, much like its rivals.
As with many major providers, its Ultrafast service takes things to the next level, topping out at a lightning fast 900Mbps. This utilises FTTP and G.Fast tech to bring these futuristic speeds into the home.
Zen Internet: Data limits, fair usage and traffic management
One of the things that sets Zen Internet apart is its lack of data and fair usage limits.
There's no traffic management either, which makes it perfect for gamers using the latest streaming technology to play online or people running servers for at-home businesses.
Zen Internet review: Router
Zen Internet has won plaudits for its excellent, free router. The Fritz!Boz 7530 is a dual band Wi-Fi 5 model, with four Ethernet ports and AC and N wireless smarts.
Where it really stands out though is its in-built DECT phone tech, meaning it works with IP phones, analogue phones and even fax machines. Handy if you're a football club securing last minute deals on deadline day.
There's a brilliant web interface, optimised for phone and tablet, that offers parental controls, website blacklisting capabilities and the option to create guest networks for visitors.
This is the kind of router that hardcore tech types pay through the nose for and really makes Zen Internet stand out.
What's more, you can pay extra for Zen EveryRoom, a repeater that will bring your connection into the furthest reaches of your home, making notspots a thing of the past.
Zen Internet review: Home phone
Zen Internet comes with phone line rental if needed. It offers a range of rolling monthly broadband packages, starting at £16.99 a month, with the option to add calls to mobiles and international calls at extra cost.
Caller ID and 'last number called' come for free, while you can pay more for call waiting and call barring.
BT offers a more comprehensive service, though, so shopping around for a separate phone deal might be a better bet.
Zen Internet review: TV
Zen Internet does not offer TV packages, so you're better off going to BT, Virgin Media or Sky if you want an all-in deal that has sports, movies and streaming services included.
Zen Internet review: Extras
Zen Internet doesn't come with any fancy extras, so if you're looking for cheaper streaming access or money off vouchers, you're going to have to head elsewhere.
Zen Internet: Reliability and customer service
This is where Zen Internet has built its reputation. Its reliability is renowned, with the excellent router ensuring that drop outs are uncommon.
If there are issues, its UK based customer service team is there to help.
As Zen is a small provider, it doesn't show up in Ofcom surveys. But the numerous awards it has won show just how much its customers rate it.
Pros and Cons of choosing Zen Internet
Pros
Excellent range of speeds
Static IP is great for gamers and business owners
Impressive reliability and customer service
Cons
Expensive
Lack of extras compared with major providers
No incentives or enticements
Compare Zen Internet against other providers
Zen Internet vs Vodafone
Zen Internet offers similar speeds to Vodafone. The latter has also been lauded for its excellent router, but falls down when it comes to customer service.
Paying extra for Zen might be worthwhile for those who value quick and easy access to help and support.
Zen Internet vs Sky
Sky's big advantage is its TV offering. It's comprehensive and offers the best sports and entertainment packages around. If you want more than just broadband, then in thise case Sky is a better option than Zen Internet.
Zen Internet vs BT
Zen Internet's excellent speeds are a match for BT. And while its home phone is decent, BT is a better option for those who still like to make calls on a landline.
Zen Internet vs Virgin Media
Zen Internet's Ultrafast internet, paired with its brilliant router and static IP, make it a winner for gamers.
But Virgin Media has long been at the top of the game, offering even faster broadband for those who can get its FTTP service.
This is a close call and depends on whether you want intimate customer service or slightly faster broadband.