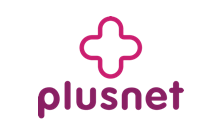 Switching broadband provider could save you a fortune. Here's how to cancel Plusnet broadband and find a better deal.
Cancel Plusnet broadband if you're out of contract
If you've completed the minimum term of your broadband contract, you can easily switch to a new deal. And doing so should save you a lot of money.
Once you've signed up to a new deal, your new broadband provider will take care of the rest. You don't need to contact your existing provider at all, as your new provider will get in touch with them to arrange the switchover.
You'll likely have to return your router and any other equipment to your old broadband company, but they'll explain how to do so. And your new provider will supply you with new kit to get online.
Compare our latest broadband deals
Looking to switch broadband provider? See what deals are available from all providers in your area with our handy broadband deal checker.
Cancel Plusnet broadband if you're under contract
If you want to leave Plusnet while you're still under contract, you may have to pay an exit fee (also known as an early termination charge).
Here's how Plusnet works it out.
It takes your monthly charge, minus the current rate of VAT. This is then reduced to account for any costs Plusnet saves because of your leaving early (like wholesale costs). Plusnet then deducts 1% for early payment, then multiplies this figure by how many months are remaining on your minimum term, and adds VAT to the final amount. Any credit on your account will be taken off your total.
For example, say your broadband costs £23.99 a month, and you have three months and 20 days remaining on your minimum term.
Plusnet deducts VAT, making £19.99, then deducts its costs saved (e.g. £12), leaving £7.99. Minus 1% is £7.91, multiplied by the three months remaining on your contract makes £23.73. Plusnet then calculates the pro rata amount for the other 20 days remaining. If you left in September, which has 30 days; 20 days divided by 30 days is 0.67. This is then multiplied by £7.91 to make £5.30. So your total is £29.03 (£23.73 + £5.30).
Plus VAT equals £34.84. This would be your early termination charge.
Can I avoid Plusnet's cancellation fee?
You might be able to. If you've just signed up and are still within the 14-day cooling off period, you can cancel without an exit fee.
You also might be exempt if Plusnet raises your bill without prior notice, it hasn't done enough to resolve a complaint, or if your service isn't up to scratch (i.e. your broadband speed is too slow).
Our page Can I leave my broadband contract early? goes into more detail.
Can I cancel for free if my broadband is too slow?
You should be able to. Plusnet has signed up to Ofcom's voluntary code of practice, which says that broadband providers must give their customers the minimum advertised speeds or let them leave their contract early without an exit fee.
If that applies to you, get in touch with Plusnet to see if it can solve the problem first.
How do I contact Plusnet to cancel my broadband?
You can call Plusnet on 0800 432 0200 – lines are open 8am to 8pm seven days a week. Or you can use Plusnet's instant chat function on its website.
Can I cancel without contacting Plusnet?
If your contract's minimum terms have expired, then yes, you can cancel without contacting Plusnet. Just arrange a new deal and your new broadband provider will do the rest.
Do I have to return my Plusnet router?
No, Plusnet doesn't require you to return your router if you leave. But if you can't recycle it yourself, you can send it to Plusnet to be recycled. There's more info on Plusnet's website.