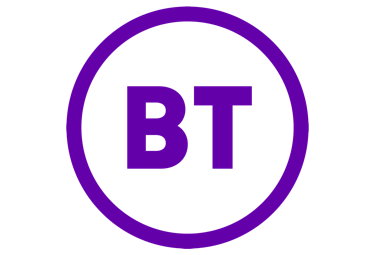 If you've been a BT customer for a while and your contract is coming to an end, you might be wondering whether you should switch or stay on. If you want to stick with BT, you can take some steps to get a better deal.
Add BT Mobile SIM only deal to your existing package
If you already have BT broadband, you can sign up for exclusive offers and discounts on EE SIM-only deals. One of the big four networks in the UK, EE provides excellent 5G coverage and fast speeds.
This is only available to existing BT broadband customers and new EE customers.
Add BT TV to your existing package
You could also consider bundling your broadband with flexible BT TV to get a discounted deal.
It has five TV packages: Entertainment, Sport, Big Entertainment, Big Sport and VIP. Depending on the package, you can get TNT Sports (formerly BT Sport), Sky Sports, NOW TV, Sky Cinema, and more. They're flexible, as you can change between packs of curated channels every month during your contract.
If you already have BT TV, you still have some options. For example, if you have a simpler, non-flexible TV package, such as BT's Classic TV, you might want to switch to a flexible TV plan. And if you have flexible BT TV, you can consider swapping out your monthly add-ons, such as Netflix, Amazon Prime and BT TV Kids.
If you're thinking of adding both BT TV and an EE SIM plan to your broadband plan, you'll be getting what is called a 'quad-play' tariff. It includes four services: broadband, mobile, landline and TV.
Upgrade BT package if your broadband speed is slow
A plus point of staying with BT is that you won't need to pay any setup fees you'd usually pay if you switched provider.
If you currently have a standard ADSL broadband, you could consider upgrading to a faster fibre optic service. If you already have fibre optic, you could check out some of the speedier fibre options, such as Fibre 100 and Fibre 250, as well as the ultrafast and full fibre packages.
You could also throw in an add-on to your broadband – for example, you can maximise the strength of your fibre optic service by adding BT's Complete Wi-Fi service. It uses a mesh network and Wi-Fi disks to improve broadband strength.
Lower your bills by upgrading your call plan
BT landline deals include unlimited calls to UK landlines and mobiles at any time, for up to one hour, as standard.
If you don't need as many minutes, you could cut costs by moving to a cheaper plan with fewer minutes, such as its 700 minutes a month plan or a pay as you go plan.
You can also add useful extras onto your plan, such as international call add-ons and Caller Display.
BT existing customer deals: should you switch or upgrade?
When it comes to broadband, it rarely pays to be loyal. It's a very competitive market, so new customers get the rewards and incentives that existing customers miss out on. This means that you typically get the best and cheapest deals when you switch provider.
Enter your postcode on our broadband page to compare deals and see what you can get.
Tips for finding BT upgrade deals
On the other hand, if you want to stay with BT but you want to make it more worthwhile, there are some things you can do to upgrade your deal.
Call BT to negotiate a deal
It's well worth calling BT's customer service team to negotiate a better deal for yourself. You can check prices from other providers as a benchmark, then threaten to leave BT unless it matches the price or offers a discount or add-on.
This method is particularly effective if you're out of contract or nearing the end, as it'll want to keep you as a customer – plus, you won't incur an early exit charge if you do want to switch.
Complain about a problem
If you've been experiencing problems with a BT service, give its customer service a call and it may offer some help or compensation, free of charge.
For example, if your broadband is being slower than expected, BT will send you up to two additional Wi-Fi disks.
Bundle your BT broadband with extra services
Think about bundling additional services with your existing broadband deal, such as BT TV or an EE SIM. You'll get discounts for signing up to multiple services with the same provider, so it may work out cheaper than if you got your TV and mobile phone plan from separate companies.
As with any contract, think about whether you're happy to commit to paying for the service for the set length of time.
Receive cashback from BT shop
If you have BT Broadband, you could have a look at the BT shop, where you could get promotions and deals on tech.