What types of pension plan are available and how to choose the best?
Pensions are one of the biggest financial decisions you're likely to make, so you'll want to be sure you're choosing the right one for you. Our guide covers different types of pension and how to pick one to suit your needs
We've teamed up with chosen partner Profile Pensions to help you choose the right private pension plan. They can help you track down and combine your old pensions if you decide it's in your best interests to do so and help you choose the best investment plan for you, using funds from the whole of the market. You'll also get your own dedicated pension adviser to answer any questions you may have.
Types of pension schemes
There are two main types of pensions, defined contribution schemes and defined benefit, also known as money purchase and final salary schemes.
Defined contribution (money purchase) pensions are built up through the contributions you make over the years – and any contributions from your employer (if it is a workplace scheme), plus tax relief added by the Government to pension savings. Defined contribution schemes can be workplace or private pensions. Typically your contributions are invested in the stock market and other assets and will hopefully grow over the long term.
In contrast, a defined benefit – or final salary – scheme is almost always a workplace pension. This is because the amount you receive in retirement is based on how long you worked for the employer and your level of salary. Many employers have now closed their final salary pension schemes to new workers due to their high cost.
It means that money purchase schemes are likely to be the most common option for those starting out with their pension savings. But there are several different types of pension – some of them private, some workplace, some more suitable for self-employed people. Wondering how much you'll need to live on in your old age – try our pensions calculator to get an idea of the savings required for a comfortable retirement.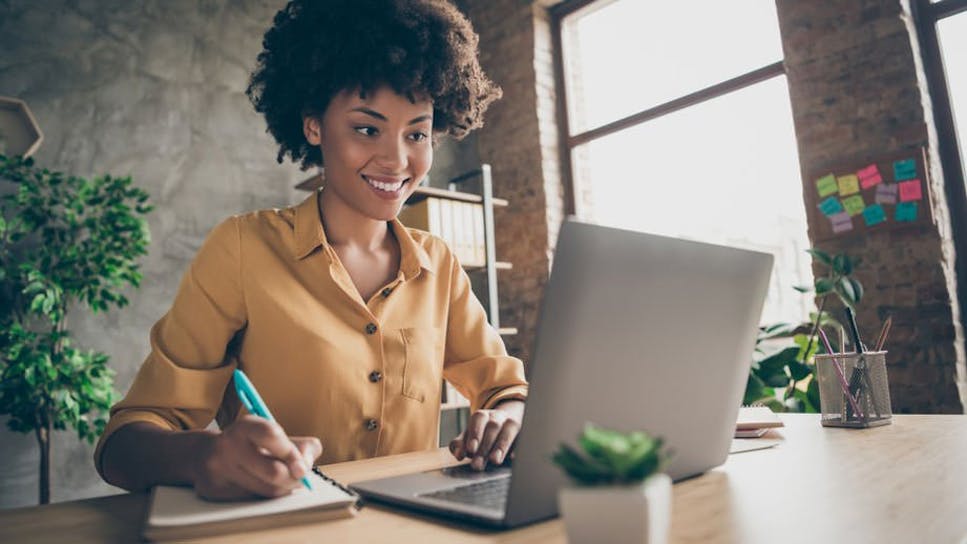 What are the different pension types?
Lower regular payments
The state pension comes into effect when you reach the national retirement age (currently 66 although this is set to rise in the coming years so younger workers will have to wait until the age of 67 or older).
If you choose to continue working after this age, you no longer need to pay National Insurance contributions. You'll usually only qualify for a state pension if you have National Insurance contributions in your name for at least 10 years, and you'll need 35 years to get the full state pension.
Workplace pensions
If you're over the age of 22, work primarily in the UK and earn more than £10,000 a year, you'll be auto-enrolled in your company's workplace pension. Workplace pensions are usually defined contribution schemes, and your workplace must provide a 3% minimum contribution to this. You can then determine how much you contribute and you'll also receive tax relief on top from government.
Defined contribution pensions are generally invested in shares, and the amount you will get back will depend on the following factors:
How long you have saved for How much you pay into your pension pot

How much, if anything, your employer pays in

How well your investments have performed

What management charges have been taken out of your pot by your pension provider
Often, you'll be able to choose from a range of funds to invest in with varying degrees of risk, however, you should be aware that the value of investments might go down as well as up.
Personal pension
Personal pensions, also known as private pensions, are pensions set up privately by you rather than by your employer. They're also usually defined contribution pensions (see above), with government tax relief on any money you pay in.
Money you pay into your personal pension is put into funds, such as shares, by the pension provider. You can choose the type of funds you invest in, which you often can't do with workplace or state pensions. Unlike the state pension, you can also take a lump sum up to 25% of the value tax-free when you reach 55 (expected to increase to 57 in 2028).
Self-invested personal pensions (SIPPs)
If you feel confident navigating the stock market, you might want to consider a self-invested personal pension, known as SIPPs. These schemes offer a wider and more detailed range of investment options than standard personal pensions. These might include high-risk investments that could offer a higher payout if they are successful. Many providers will allow you to invest in ethical options (ESG funds) so you can be sure that your money is going towards companies that align with your values. However, these pension types may need more hands-on management and might come with higher charges in return for a wider investment choice.
Pensions for the self-employed
If you're self-employed, then you won't be automatically enrolled into a workplace pension or have extra contributions paid into your pension by an employer. For this reason it may take a bit of extra effort to make sure you have the right pension. Providing you've paid National Insurance for 10 or more years, you should qualify for some State pension – however, you should consider a separate savings or pension scheme, such as a private or personal pension to boost the income you'll get in retirement.
How to choose what pension scheme is best for you
When you're planning your future, you'll want to look at your current circumstances and the lifestyle you want to have once you've retired.
Consider the current financial commitments you have - do you have a mortgage, and if so when will you have paid it off? If you're mortgage-free by the time you retire, then this could cut the amount of income you'll need. Similarly, if you'll have paid off your mortgage before retirement, will you be able to set more money aside later in your career?
Another important factor to consider is an idea of when you'd like to retire. For example, you might be aiming to finish work at the age of 65, but by working two more years until you're 67 you can look forward to a higher income (because your pension will be paying out over fewer years). Working for a few more years can also give you a more time to set aside even more money, and leave your pension invested for even longer.
How do I start a private pension?
Setting up a private pension can be quick and simple online. But it is a good idea to take some time to do your research first. You don't need a financial adviser or broker to arrange a private pension. But getting expert and impartial advice is a good idea if you're not a confident or experienced investor - although this will come with an added cost.
We have teamed up with chosen partner Profile Pensions to help you choose the right private pension plan. They can help you track down and combine your old pensions if you decide it's in your best interests to do so and help you choose the best investment plan for you, using funds from the whole of the market. You will also get your own dedicated pension adviser to answer any questions you have.
Capital at risk. This website does not constitute personal advice. If you are in doubt as to the suitability of an investment please speak to a financial adviser. Prevailing tax rates and reliefs are dependent on your individual circumstances and are subject to change.
MoneySuperMarket.com Ltd is an Introducer Appointed Representative of Profile Pensions, a trading name of Profile Financial Solutions Limited which is authorised and regulated by the Financial Conduct Authority. FCA number 596398. Registered in England & Wales, Company Number 07731925. Registered office address: Norwest Court, Guildhall Street, Preston, PR1 3NU.