Everything you need to know about private pensions
Thinking about how you'll fund your retirement when you stop working? Private pensions are one option to consider
We've teamed up with chosen partner Profile Pensions to help you choose the right private pension plan. They can help you track down and combine your old pensions if you decide it's in your best interests to do so and help you choose the best investment plan for you, using funds from the whole of the market. You'll also get your own dedicated pension adviser to answer any questions you may have.   
As we are living longer and are more active in retirement than ever before, we need to save more to fund our later years.  
With concerns about the low level of the government's State Pension, more people are turning to private pensions to ensure they have the funds to enjoy a comfortable retirement.  
But what are private pensions, and how do they differ from other types of schemes? Our guide explains. 
What is a private pension? 
Private pensions – often referred to as personal pensions – usually mean a pension set up by an individual rather than through an employer or workplace.  
You can set up a private pension with a provider of your choice – typically a pensions or investment company and then make regular or lump sum contributions. 
The definition of a private pension sometimes includes workplace pensions, where the employer sets up the pension for staff and the company also contributes to the pot.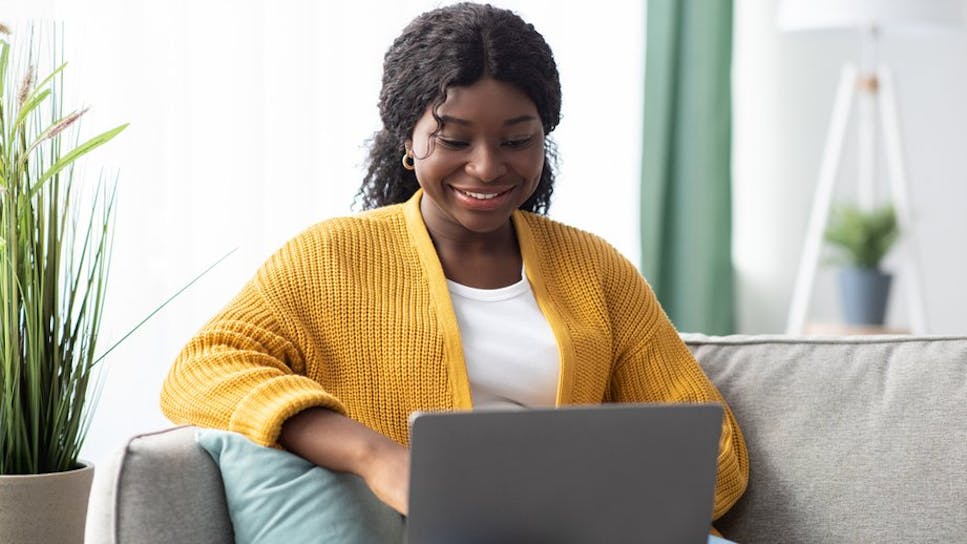 How do private pensions work? 
The idea of a private pension is that you're saving for your future. The money you put in to your pension pot is invested – typically in the stock market and a diversified range of other assets. The intention is that your money will grow over the long term into a sizeable sum that you'll be able to access in later life.  
With a private pension, you select your pension provider and decide whether to opt for a plan where the investments and funds are chosen for you or you select them yourself. 
The money paid into a private pension is usually invested across several different assets to spread the risk, including stocks and shares, bonds and cash. The proportion of each will depend on your attitude to risk.  
As with most pension and investment products, there will usually be annual fund management and other charges on your private pension.  
When can I access my pension? 
You can take the proceeds from a personal or private pension from age 55 (this is expected to rise to 57 from 2028). The money can be taken as a lump sum (but only 25% can be taken tax free), or you can use the cash to buy an annuity – which will pay out a regular income for life.  
Alternatively, you can keep your pensions pot invested to withdraw later or keep some invested while withdrawing a flexible income.   
What are the different types of private pensions? 
Personal pensions  
Set up through a pensions or investment company, you can make contributions into the pot as you wish, subject to certain maximum limits. You can usually choose how your money is invested, but typically personal pensions will invest in a range of stock market linked funds as well as other assets. In some cases, you can consolidate old private or workplace pension schemes into a new private pension if you decide this is the best option for you. 
Workplace pensions 
Offered by employers where typically both employee and the employer make set contributions throughout the employment period. This money is then invested in a range of assets to grow in value over time. If your employer is offering to pay into your works scheme it is usually a good option for you – as effectively the employer contributions are like extra pay.  
The most common type of workplace pension scheme is money purchase (also known as defined contribution), where the amount paid out on retirement is dependent on the level of contributions you've made and the investment performance.  
Pensions linked to your final salary (also known as defined benefit) are rare now. They pay out a proportion of your final or average salary and are typically very valuable to the employee as they tend to be more generous – and more predictable – than money purchase schemes. 

How can I set up a private pension? 
We've teamed up with Profile Pensions to help you choose the right private pension plan. It's quick and simple online. 
Sign up to the pension provider -You'll be asked a few questions to understand your experience with investing and your appetite to risk to help you choose the right investments from across the market 

Option to transfer existing pensions -You'll have the option of transferring existing personal or old workplace pensions to consolidate your pensions into one pot, if you decide it's in your best interests 

Pay into your pension - You can set up regular payments through direct debit or deposit lump sum amounts into your pension pot 

Watch your money working harder- You can monitor how your pension is performing and will have your own dedicated pension adviser to answer any questions you have 
It's a good idea to take time to do your research first. You don't need a financial adviser or broker to arrange a private pension. But getting expert and impartial advice is a good idea if you're not a confident or experienced investor – although this will come with an added cost.  
What are the benefits of private pensions? 
There are many advantages to starting a private pension, including 
Saving for retirement. The most obvious one is that it's money that will help you when you reach an age where you stop working. Save a little regularly and this can add up over time. 
 
Tax-relief. Any money you put into your pension pot is likely to reduce the amount of tax you pay through your income. When you reach retirement age you can also take 25% of the pot tax free. 
 
Anyone can contribute. As well as any contributions you make, other people can also pay into your pension plan. In the same way if you have a spouse or children you'd like to help get started with private pensions, you can chip in for them. 
 
Flexibility. Most private pensions are flexible and portable so if you move jobs or become self-employed you can continue contributing to the same plan. You'll also have flexibility when it comes to deciding what to do with your pension pot – either taking some as a lump sum, leaving it to build further or taking an income (annuity) from it.
How do I choose the best pension plan?  
To choose the best pension plan there are a few factors to consider. 
Assets you'll be investing in: This will be down to your view of risk and personal preference, such as ethical reasons 

Charges: Know how much you'll be paying in adviser fees and other charges 

Support: Make sure you're happy with the way you can follow the performance and make any changes, and whether there is someone to turn to should you have any questions 
How much should I save into my private pension? 
How much you should pay into your pension pot depends on factors such as your income, your age now and at what age you want to retire.  
Also think about what level of income you might need in old age – taking into account your State Pension and any other pensions and savings you may have.  
As a rule of thumb, financial advisers recommend saving either 10 times your average salary or 12.5% of your monthly income, whichever is higher.  
Generally, personal pension investors are aiming to receive around 60-70% of their final working salary from their pension when they retire. Read more in our guide to retirement planning. 
Will I get any tax relief on my pension? 
Money saved into a personal pension is subject to tax relief up to a maximum permitted limit. 
In England, pensions tax relief is paid at the highest rate of income tax you pay – so either (basic rate) 20%, (higher rate) 40% or (additional rate) 45%.  
This means that for basic rate taxpayers if you pay £80 into your pension that will be topped up to £100 through the tax relief (at 20%). Higher rate taxpayers would earn even more – as they get tax relief at the higher rate. Non taxpayers can still get the 20% tax relief. Your private pension company will claim the tax relief on your behalf.   
In Scotland, income tax bands vary slightly and so the pension tax relief could be even higher. 
It is important to note there are rules regarding the amount you can contribute into your pension. There is a cap on pension tax relief which currently stands at 100% of your income with a maximum of £40,000 of contributions per tax year.  
Any pension contributions made over this maximum limit will be taxed at your income tax banding. 
There is also a lifetime allowance (LTA) of £1,073,100 which is the maximum value of pension benefits you can build up without incurring an additional tax charge. It has been frozen at this level until the 2025/26 tax year. 
If you are unsure as to whether these rules apply to your contributions, you should seek professional advice. 
Is a private pension right for me? 
It comes down to individual choice, but for many people a private pension that offers tax incentives to save for their retirement is a good decision.  
Even a small amount put aside each month from an early age can make a big difference when it comes to retirement, particularly because the state pension is often not enough to cover people's lifestyle in retirement. 
Other useful guides 
We have a range of guides to help with your pensions decision: 
What pensions plans are available? – and how to choose the best 
How much pension do I need to retire? 
How much should I be paying into my pension? 
Compare private pensions with MoneySuperMarket 
We've teamed up with Profile Pensions to help you choose the right private pension plan. They can help you track down and combine your old pensions if you decide it's in your best interests to do so and help you choose the best investment plan for you, using funds from the whole of the market. You will also get your own dedicated pension adviser to answer any questions you have.  
Capital at risk. This website does not constitute personal advice. If you are in doubt as to the suitability of an investment please speak to a financial adviser. Prevailing tax rates and reliefs are dependent on your individual circumstances and are subject to change. 
MoneySuperMarket.com Ltd is an Introducer Appointed Representative of Profile Pensions, a trading name of Profile Financial Solutions Limited which is authorised and regulated by the Financial Conduct Authority. FCA number 596398. Registered in England & Wales, Company Number 07731925. Registered office address: Norwest Court, Guildhall Street, Preston, PR1 3NU.