ISAs explained: understanding the basics
Feel a bit baffled when it comes to ISAs? Our guide explains how to choose an ISA and the key things you need to know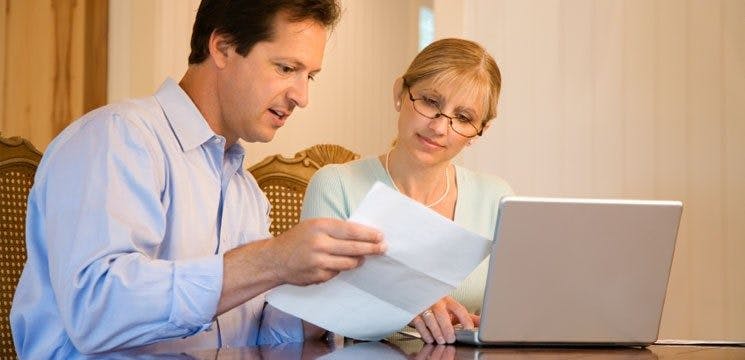 What is an ISA?
ISA stands for 'individual savings account.' It is an account which allows you to save and earn interest or returns free of tax in the UK.
You can either do this in a cash ISA or in a stocks and shares ISA (investment or equity-based) account. 
How do ISAs work?
Isas are offered by a range of leading UK providers including banks, building societies, insurers and investment firms. 
There are different types of ISA, including cash, stocks-and-shares, innovative finance and lifetime ISAs (LISA). You can save up to £20,000 in one type of ISA each year - or split the allowance across some of the others.
With a lifetime ISA or LISA, you can only pay in a maximum of £4,000 in any one tax year. The UK tax year runs from 5 April. 
(See below for more on the allowances)
How do ISA interest rates compare to other savings accounts?
Rates on non-ISA savings accounts can often be higher than those on cash ISA accounts. Also, the personal savings allowance (PSA) means that all basic and higher rate taxpayers (20% and 40% income tax bands) get either £1,000 (for basic rate) or £500 (for higher rate) per year of savings interest tax free anyway – regardless of the savings account – which has removed some of the appeal of cash ISAs. 
That said, it is still worth comparing the best rates on cash ISAs against other savings accounts to ensure you find the top rates for your money.
What are the different types of ISA?
There are now a range of different ISAs to choose from – although you may not be eligible for all types. Here are the key features: 
Name

Summary

Features

Who is eligible?

Cash ISA

Savings account 

- £20,000 allowance.

- Tax-free interest.

- Both fixed-rate and instant or easy access options available

Must be over 16

Stocks and shares ISA

Investment account 

- Wrapper that sits around a range of investments.

- £20,000 allowance.

- Tax-free gains.

- Tax-free interest.

- More risky as your money is invested in the stock market. It means the value of your investments can go down as well as up

Must be over 18

Savings account for first-time buyers

- Allows you to save £200 a month towards your first home.

- Government adds a 25% bonus on top of what you save.

- Maximum £3,000.

- Interest is tax-free

No longer open to new applicants

Savings or investment account.

A way to save for a house deposit, or for retirement

- £4,000 annual allowance.

- 25% top-up from the Government.

- Interest is tax-free

Can only be opened by those aged between 18 and 39

Savings or investment account. Available to those under 18 

- Can be cash or stocks-and-shares.

- £9,000 allowance.

- Tax-free interest

Parents and guardians can open accounts on behalf of children. No access to the funds until the child is 18 (unless due to special circumstances)
Other types of ISA
Fixed-rate ISA – this is a type of cash ISA which involves you locking your money away for a set period of time, such as one year. Rates can be higher than those on variable rate ISAs. The longer you're prepared to tie your money up in the Isa the better the rate you're likely to get

Self-select ISA – an account designed for you to invest in equity funds (unit and investment trusts) and stocks and shares, which you select yourself - sheltering your investment returns from tax. You select which investments to hold in your ISA, as opposed to having a fund manager make the decisions for you

Innovative finance ISAs – includes peer-to-peer investments. Enables you avoid paying tax on capital gains. Be aware that there are risks with this type of complex investment  
How many ISAs am I allowed to open?
In any one tax year you can have just one 'active' cash ISA. But you can also invest in a stocks-and-shares ISA, and / or an innovative finance Isa, provided you don't go over your £20,000 allowance. You can transfer your cash ISA or other ISA funds to a new provider (if it will accept transfers) and this will not affect your annual ISA limit.
What are the advantages and disadvantages of ISAs?
There are a number of things to consider before opening and saving in an ISA. Here are some of the main points:
Pros:
Tax free – you'll get to keep all the interest or investment returns you earn
Safe - your money is protected in a cash ISA by the Financial Services Compensation Scheme, up to £85,000. Money invested in stocks and shares ISAs is protected up to the same level if the firm failed after April 2019. For earlier firm failures the level was £50,000 

Flexible - transfers can be made to other Isa providers, preserving the tax-free status of your money (see below) - as long as the provider will accept the transfer
Cons:
Savings limits - there are limits on the amount you can squirrel away in ISAs

Rules - you can only save into one cash ISA per year 
Low rates – the savings interest rates on cash ISAs aren't usually high or competitive, even with the very best deals available. In many cases ordinary savings accounts will pay better rates 
What is the allowance for an ISA?
The ISA allowance is the maximum you can put into an ISA each tax year in the UK. This currently stands at £20,000 per person over the age of 16. 
It's important not to confuse this with the personal savings allowance or PSA, as this is entirely separate. The PSA is set by Government and is the amount you can earn in interest per year without paying tax on it. A basic-rate taxpayer can currently earn up to £1,000, while a higher-rate taxpayer can earn up to £500.
The benefit of ISAs is any interest you earn doesn't count towards your personal savings allowance because it's already tax-free.
Equally, if you've exceeded your personal savings allowance, opening an ISA can be a good way to go on earning interest tax-free. 
How do ISA transfers work?
If you want to transfer existing ISA funds into a new cash ISA, you'll have to move all the money you've saved in the current tax year. You can transfer savings to a different type of ISA, or to the same type of ISA.
You can usually transfer funds from a previous year's ISA, though you need to check if your account permits this, as not all do. 
When looking to switch into a new cash ISA, contact the provider and fill out a transfer form. Don't just withdraw the cash yourself, as you'll lose the tax-free status of your savings.
Some ISAs are flexible, meaning you can withdraw and replace money during the same tax year, without losing that amount from your allowance. But tread carefully, as this doesn't apply to all ISAs. Read the terms and conditions of your ISA account. 
How do I open an ISA account?
If you want to open a cash ISA account, compare deals and find the one that's right for you. Comparing rates and features on MoneySuperMarket is quick and simple. 
Once you've chosen the account you want to open, just click through to the provider, and you'll be on your way to saving. 
The provider will need basic information including your name, address and your National Insurance number.  
What are the alternatives to ISAs?
While an ISA could be a great choice for you, it's also worth looking at the other savings options – particularly as the interest rates could be higher. These include:
Fixed-rate bonds – these are fixed-rate savings accounts into which you can put cash away for a set period. In return for tying up your money you should earn slightly higher rates. There are likely to be penalty fees if you need to access your money during the fixed rate term.
Easy-access accounts – if you prefer access to your savings, an easy-access account may be a better choice. Rates may be lower than on fixed accounts, although some easy access account might pay a short-term bonus. Always check when the rate is due to fall or the bonus rate ends, so you can switch to a better paying account if possible. 
High Interest current accounts – some standard bank accounts pay a decent rate of interest, but be sure to read the small print to see what you need to do in order to get those high rates. Some accounts will have a minimum amount you'll need to deposit each month to get that rate. In other cases there may be a limit on the balance – so you may only earn the interest on the first £1,000 of cash, for example.
Other useful guides
We have a range of guides with more information about savings accounts and Isas, including:
How to find the best savings account
What is National Savings and Investments?
Finding the best children's savings accounts
Compare ISAs with MoneySuperMarket
Before you choose a new ISA account it's important to shop around and compare the different types of ISA on offer and different deals. 
MoneySuperMarket can help with your search as we list ISA accounts from a range of leading UK providers. You can compare rates – see if they're fixed or variable rates – or if they include a bonus rate. Once you've made your choice you can simply click through to the provider to start with the opening of your new ISA.