All you need to know about vaccinating your puppy
Most pet owners want their puppies to lead a long and happy life, which is why it's important to make sure that your dog is properly protected from infectious diseases.
How much do puppy vaccinations cost?
The cost of puppy vaccinations will vary depending on the area you are in, but the approximate cost of the first vaccination series for your puppy will be around £40-70.
Annual boosters or tri-annual boosters and other treatments for illnesses such as kennel cough may also be required. Your vet will be able to advise on which of these will be needed for you puppy.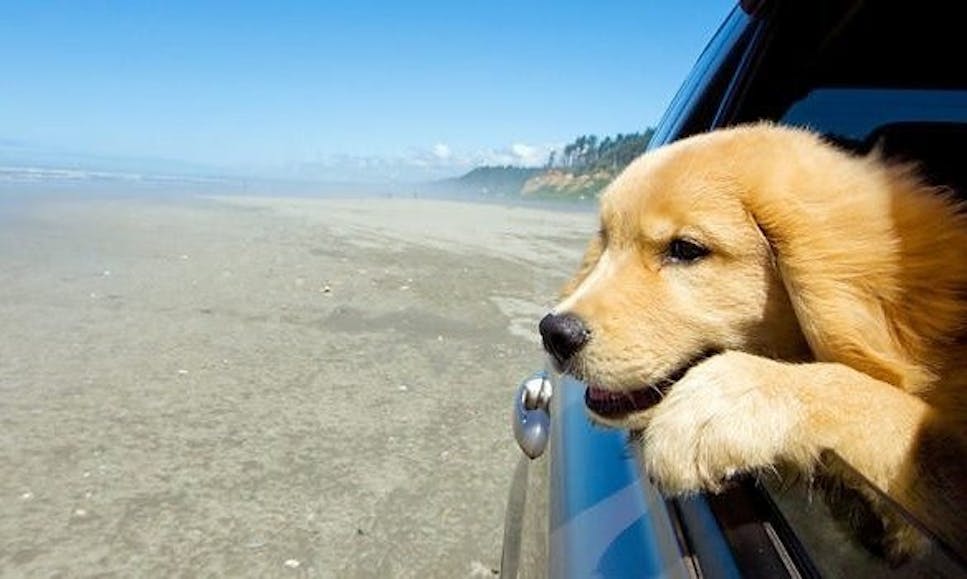 Does pet insurance cover puppy vaccinations?
Vaccinations are not covered by pet insurance but, having all your pup's vaccinations up to date can make you eligible for cheaper premiums. You may need to keep up with your pet's vaccinations and boosters as part of your pet insurance plan in order for your policy to remain valid.    Additionally, if you puppy doesn't get vaccinated and they unfortunately get a disease that could have been prevented with a vaccine, it's unlikely that your insurer will cover treatment costs. 
Puppy vaccinations
Your puppy should get their first vaccinations when they are between 6 and 10 weeks old. They will get a second does 2-4 weeks later. Most vaccines are a simple injection in the scruff of the neck.  
Puppies usually need vaccines for:  
Kennel cough 
Kennel cough is airborne and highly infectious. It is rarely a fatal disease, but it is quite unpleasant for your little pup. A vaccination against it is usually required before your dog can stay in a kennel. 
Canine distemper 
Canine distemper is a highly contagious viral disease that can affect dogs of all ages. Puppies that haven't been vaccinated are most vulnerable. Symptoms include fever, coughing and a discharge from the eyes and mouth. It can be fatal and animals that recover can later suffer from neurological issues.  
Leptospirosis  
This is a bacterial infection passed on in infected urine and contaminated water. Leptospirosis causes lethargy, sickness and infections of vital organs such as the kidneys. It has the potential to cause permanent damage or death. 
Canine parvovirus
This affects the intestine and is quite contagious. Puppies between 6 and 20 weeks are most at risk. Symptoms include sickness, diarrhea and dehydration. It can be fatal especially in young puppies. 
When should I vaccinate my puppy?
Once your puppy is 6-8 weeks old, they can have their first vaccinations (the primary course). This usually consists of 2 or 3 injections given 2-4 weeks apart.  Your vet will check your puppy over before administering any vaccines to make sure there are no clinical reasons to not give the vaccine. Once your puppy has had their initial course of injections, they will only need one yearly booster vaccination afterwards as a 'top up' for their immunity, to stay protected. 
Looking for the best insurance deals for your pet?
Pet insurance is there to help you and your furry family members. Vet treatment can often be very expensive costing hundreds of pounds. Some pet owners will struggle to afford unplanned treatment if their pet suffers an accident or illness. Having pet insurance ensures you're there for your pet when they need it most without worrying about hefty vet bills. 
At money supermarket we compare deals from a huge range of leading UK providers and match to your needs so you can find the best pet insurance deal tailored to suit you.  
Ready to save on your pet insurance? Or need to know more before you get a quote? We're here to help.