How to choose the best pet insurance for your cat
We all want what's best for our feline friends – and pet insurance helps make that possible. But with so many options out there, what's the best insurance for your cat?
What should I look for in a cat insurance policy?
When looking for pet insurance for you cat there are several factors that should determine what you're looking for and what's right for you. Here's what to look out for:
The age of your cat

Some providers might put an age limit on the cats they'll insure, so even if you only have a kitten it's a good idea to get insurance as soon as possible

Cost of the policy

Remember that cheaper isn't always better – a more comprehensive option might cost more, but it'll make sure you're always covered 

Limits on cover

Does your insurance have a waiting period before you can make a claim? Is there a cap on the number of times you can claim for a particular condition?

Policy details

Cat insurance can come with extra benefits too – including catsitter insurance or even help with a reward if your cat goes missing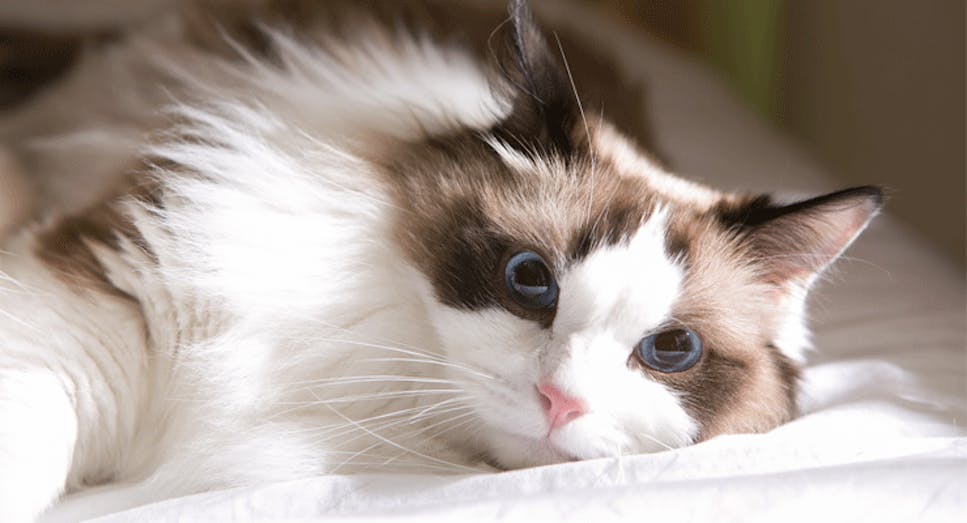 The types of cat insurance compared
Lifetime

This policy will keep you covered for the whole of your cat's life. There's a limit how much you can claim each year, but it's renewed every 12 months

Per condition

A per condition policy is cheaper, but it only lets you claim a certain amount for any condition – once you hit that limit, it's no longer covered 

Time limited

Time limited cover can help with short term illnesses – it only covers any condition for a maximum of 12 months, even if it recurs later

Accident only

With accident only cat insurance, you're covered for accidents and injuries to your cat, but not illnesses. It's also usually the cheapest option  
Is cat insurance worth it?
Paying for cat insurance shaves a few pounds off your budget every month – so is it worth the cost?
It's impossible to predict what might happen to your purring pal in the future, and there's always the chance that your cat might fall unwell or have a nasty accident. Vet's bills can be extremely expensive, and for chronic health problems the costs can rack up quickly. Nobody wants to have to choose between their pet's health and their own financial wellbeing. But with the right pet insurance policy your insurer will take care of the bills, so you can focus helping your cat get back to its old self. 
How can I find cheaper cat insurance?
Cheaper isn't always better – but there are plenty of ways to save on great pet insurance
Compare prices online

One of the best ways to check you aren't paying over the odds for cat insurance is to shop around with a price comparison service like MoneySuperMarket. It's easy to see what you're getting for your premiums, and we'll show you quotes from more than 20 leading UK providers

Keep your cat healthy

It's easier to get a good deal on cat insurance if you haven't made too many claims in the past – and a healthy cat is a happy cat too! Make sure your cat has a good diet and enjoys some exercise. Vaccinations and regular boosters are a must, and it always helps to take good care of your cat's dental health 

Choose your breed

A pedigree cat might look the part – but they're often more vulnerable to diseases, and as a result they're usually more expensive to insure. If you're getting a new cat and you're not sure which to pick, a friendly moggy could save you a packet on cover

Explore free options

Even if your cat falls sick, you might not always have to claim on your insurance. Charities like the People's Dispensary for Sick Animals (PDSA) will provide veterinary care for your sick or injured cat for free if you receive certain benefits – so it's worth checking if you're eligible 
What do I need to get a cat insurance quote?
It's easy to find a great quote on cat insurance with MoneySuperMarket – here's what you need:
Your cat's details

We'll need to know a few basics about your cat – like its breed, age, and size

How much your cat cost

If you bought your cat (rather than adopting), we'll ask how much you paid 

Behaviour and medical history

Let us know if your cat's been neutered, and what vaccinations it has had
Ready to save on your pet insurance? Or need to know more before you get a quote? We're here to help.