Time to turn to green energy?
We take a closer look at how green energy tariffs work
With increasing concerns around climate change, you may be keener than ever to 'do your bit' for the environment, and to reduce your carbon footprint.
When it comes to your energy, that means thinking about 'green' energy tariffs.
Electricity you use through a green or 'renewable' tariff is effectively 'carbon zero.'
The good news is, these type of tariffs are becoming more and more popular, and many suppliers now offer them.
But how exactly do they work – and how do they compare to standard 'non-green' energy deals?
Here we take a closer look. 
What is green energy?
Rather than getting energy from diminishing finite fossil fuels, such as coal, oil or gas – which produce CO2 emissions when burned to produce electricity – green energy is generated by natural sources which don't run out.
This includes the wind, the sun, and the power of the tides.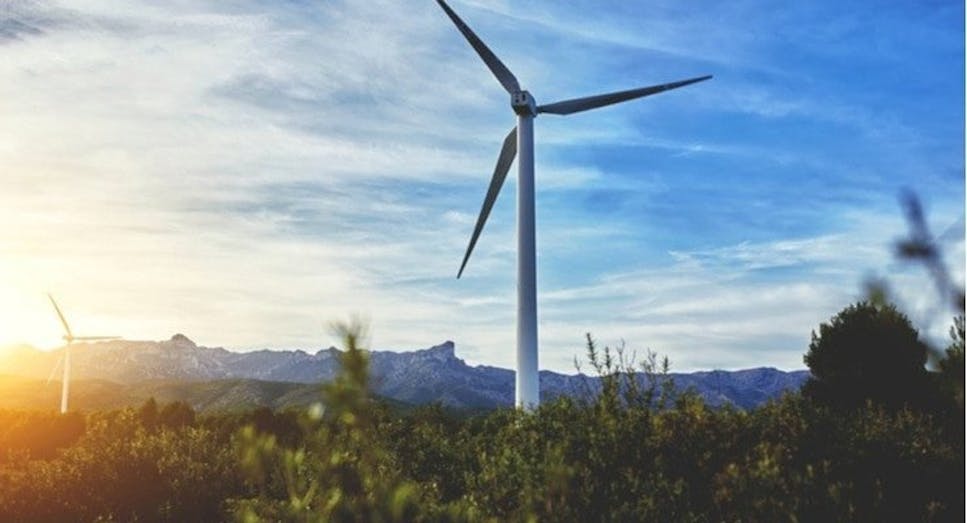 Other common sources
Aside from these better-known types of green energy, other common sources include hydroelectric power, biofuels and geothermal.
Hydroelectric involves dams being built over large rivers to capture the energy of falling water.
Biofuels involves burning plant matter and waste food as a fuel source. (While biofuels are efficient, this source of energy does generate emissions – though these tend to be cleaner than fossil fuels).
Geothermal involves using captured heat from deep within the earth to generate electricity.
Specialist green energy suppliers
There are currently a host of green energy providers to choose from, some of which produce all their electricity from renewable, zero-carbon sources.
These include the likes of Good Energy, Green Star Energy, Ecotricity, Green Energy, Bulb, Octopus and Pure Planet.
With these companies, you are also likely to be offered app-based account management and paperless billing – to further reduce the impact on the environment.
What about mainstream suppliers?
Alongside their traditional tariffs, some mainstream providers now offer green energy tariffs which guarantee that some – or even all – of your energy comes from environmentally-friendly sources.
You can find how much renewable energy a supplier produces by checking its 'fuel mix' information.
Energy firms are required by law to publish details of the 'fuel mix' they have used in the previous 12 months.
You can go to your supplier's website or check your bills to find this information and see how much of the power your company sells has come from coal, gas and nuclear power – and how much has come from renewable sources.
In addition, some providers also support initiatives such as carbon offsetting or tree planting.
Save money – and the planet
In the past, it was often the case that 'going green' meant compromising on price. But that is no longer the case.
Technology has improved a lot – and continues to do so – and the cost of certain types of renewable energy has fallen sharply with increasing production volumes.
The influx of challenger brands has also boosted competition in the market.
As a result, there are now a host of competitively-priced green energy deals for you to choose from, and some are among the very cheapest tariffs currently available in the market.
So why not make 2021 the year you switch to green energy – and take some positive steps towards reducing your carbon emissions and combatting climate change?
How to switch to a green tariff
As with any new energy deal, when looking to switch to a green tariff, the key is to do your research to compare tariffs and find the one which is best suited to your household.
Make sure you check both the smaller specialist providers, as well as the bigger names for their renewable offerings.
It should only take you five minutes to carry out a search. You simply need to type in a few details about your home and energy usage.
Having done this, you will then get a results table, ranking the best deals for you – and you may well find there are some big savings up for grabs.
Cut the cost of your energy bills
Make big savings by switching to a green tariff

Make further savings by locking into a fixed rate green tariff. Opting for a fix will protect you from the volatility of the energy price cap

Sign up for paperless bills. You may get a discount for this

Opt to pay monthly by direct debit. This should be cheaper than paying quarterly by cash or cheque
Save with smart meters
Having a smart meter in your house can be another really helpful way to reduce energy consumption – and cut costs.
With one of these devices, you can see energy usage, displayed on a screen in pounds and pence (and also kilowatt hours) in near-real-time.
You can use this information to take control of you energy usage – helping you to cut back and reduce the amount you spend.
Meters also automatically send up-to-date information on your gas and electricity to your energy supplier. This means your bill will be based on 'actual' use, and not 'estimated' use as it might have been in the past.
Smart meters are being rolled out, and firms must offer devices to all homes in the UK by the middle of 2025.
If you don't already have one of these devices, speak to your provider for more information – and to find out if you are eligible.
Other ways to reduce your energy bills
Turn your thermostat down by1 degree Celsius

Switch off unused gadgets and devices. Don't leave appliances on standby

When boiling the kettle, only boil the water you actually need

Make sure your sofa isn't blocking the heat from your radiator

Invest in draught excluders to avoid losing heat through gaps under doors
Read more here.