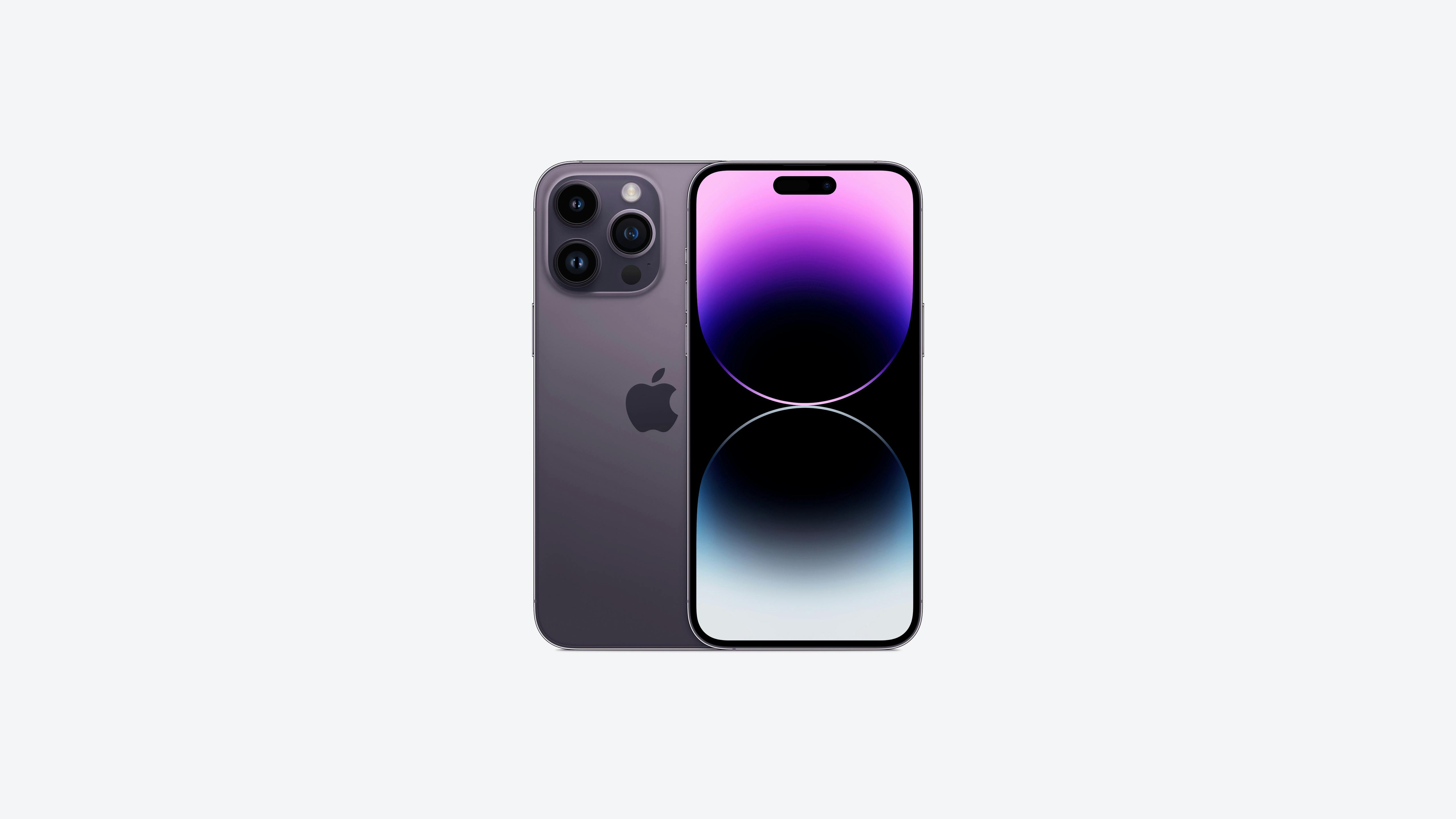 Apple's iPhone 14 is part of its latest smartphone range. But with Plus sized and Pro versions of the device, is the vanilla model worth buying in 2022? Read on and we'll reveal all.
Our iPhone 14 review in summary
The iPhone 14 marks a step change for Apple. While undoubtedly one of its best ever phones, it comes with a lot of the same specs as the iPhone 13. However, it benefits from a greatly improved camera, emergency satellite communications smarts and a screen that remains one of the best in the business.
The iPhone 14 Pro is better, but costs a lot more. For regular users, the iPhone 14 has more than enough muscle. It looks the part too.
The iPhone 14
Apple has taken a slightly different approach with the iPhone 14 upgrade. Keeping the same design as the iPhone 13 isn't hugely surprising, but using last year's A15 Bionic chipset sets it apart from the iPhone 14 Pro, which has the newer A16. For everyday use that's no issue, but may become apparent as the phone ages.
Meanwhile, the camera serves up superbly detailed images, the display pops, and the overall performance is zippy too.
Camera
Apple has tweaked rather than overhauled the iPhone 14's camera. There are dual lenses around the back, each with 12MP, one acting as the main lens and the other offering wide angle shots. Apple has included a new Photonic Engine which it says boosts image processing, making pictures look even more detailed than on its predecessors.
Results are impressive, albeit a little short of what you can get from the iPhone 14 Pro and Samsung Galaxy S22 Ultra.
Low light performance is excellent and the new Active Mode for shooting video helps to centre the subject of action clips, making it feel as if videos have been taken on a GoPro. It can also shoot 4K video as standard, with a Cinematic Mode that can handle 30 frames per second. Great for TikTok and Instagram.
The front-facing camera, meanwhile, clocks in at a fairly standard 12MP.
Design
The iPhone 14's design may look familiar because it's the same as the iPhone 13. That means industrial-style, squared edges and an aluminium frame, plus Ceramic Shield tech to prevent it picking up any nasty bumps and scrapes.
Apple has retained the notch design too, something it has jettisoned with the pricier iPhone 14 Pro lineup. That's a shame as it really is starting to feel very dated.
The overall finish is still great, though. Apple, for our money, makes some of the best looking smartphones out there and the iPhone 14 is certainly good to look at with a truly premium feel.
Display
The Super Retina XDR display from the iPhone 13 has been brought over wholesale to the iPhone 14. That means striking OLED screen tech, a 2532 x 1170 pixel resolution at 460 pixels per inch, and brightness up to 1,200 nits. It looks great, but there's a nagging feeling that if you want the very best screen tech you'll need to get an iPhone 14 Pro.
That's borne out by the fact there's no adaptive refresh rate here. Unlike more expensive (and some less pricey) phones, the iPhone 14 doesn't get to 120Hz, rather a bog standard 60Hz that doesn't showcase games and streaming video at full potential.
There's no always on display, either. If you want that feature you'll need to buy an iPhone 14 Pro or iPhone 14 Pro Max.
Operating system and performance
The iPhone 14 comes with Apple's latest iOS 16 software as standard, with a few new features.
Lock screen widgets let you check details such as the weather and upcoming calendar appointments, and there are tweaks to Focus, Apple's feature for ensuring your device doesn't distract you during important tasks.
Performance wise, it comes with the A15 Bionic chipset, the same as the iPhone 13. This won't seem hugely apparent on first use, as you can still benefit from breezy video editing and snappy performance. However, as the phone ages, this chipset will be outpaced by the newer A16 chip which comes with the iPhone 14 Pro. That means it may not maintain peak performance for as long, a bit of a snag when smartphones are being designed to last many years.
The device is available in 128GB, 256GB and 512GB models, which is perfectly fine for most of us.
Battery life
The iPhone 14's battery is decent and will get you a day of use between charges if you use it for video, streaming music and checking the web.
It doesn't come with a charger, but if you buy Apple's 20W adapter it will get you to 50% power in half an hour.
Other phones have bigger batteries, but we found the iPhone 14 to be capable of getting beyond 24 hours of use if used moderately.
iPhone 14's deals and incentives
Apple doesn't sell the iPhone 14 cheaply and rarely discounts its SIM free prices. However, here at MoneySuperMarket we have loads of great options for those looking for a sweetener.
Three has free Apple TV+ for three months, while Vodafone offers access to Apple Music as well. iD Mobile also lets you claim money off with a dedicated code.
iPhone 14 pricing
At launch, the iPhone 14 starts at £849 for a 128GB model, rising to £959 for 256GB and £1,179 for 512GB.
At the time of writing (November 2022), you can pick it up on contract from as little as £33 per month for 24 months, plus £189 up front.
Pros and cons of choosing the iPhone 14 in 2023
Pros
Great screen
Improved camera
Iconic design
Cons
Expensive
Same chipset as iPhone 13
How does iPhone 14 compare against other Apple iPhones?
The iPhone 14 looks the same as the iPhone 12 and iPhone 13 and, while it's better performance wise than those devices, it's not the top of the range model.
The iPhone 14 Pro and iPhone 14 Pro Max take that crown, with a new pill-shaped cutout at the top of the display, better chipset and more advanced camera.
The downside is that these handsets are a lot more expensive. The iPhone 14 Pro starts at £1,099 and the iPhone 14 Pro Max from £1,199.
So, for the money, the standard iPhone 14 may be the best value of the cohort.
iPhone 14 review: Verdict
The iPhone 14 is a great phone with an excellent camera, striking screen and superb specs. It's very expensive, however, and isn't a huge upgrade on the iPhone 13. If you can afford to spend more, the iPhone 14 Pro represents a bigger leap.