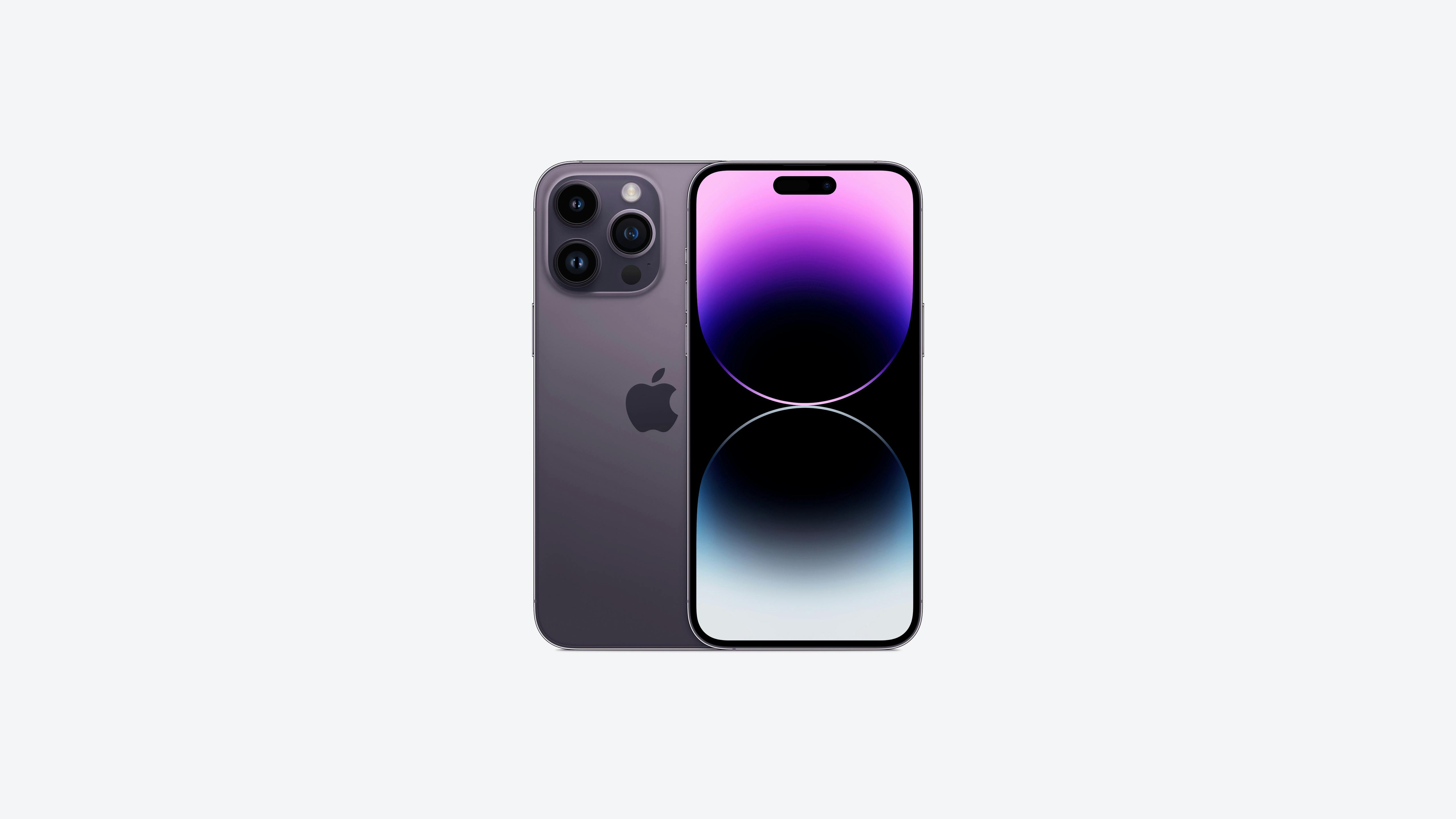 Apple's iPhone range is evolving. So, does the iPhone 14 do enough to beat its predecessor, the iPhone 13? From camera to display, to performance and battery life, we run the rule over both devices to see which comes out on top. Read our iPhone 14 vs iPhone 13 review to find out now.
Overall winner: iPhone 14
The iPhone 14 might only be an iterative update, but it just about outdoes the iPhone 13 thanks to a slightly improved camera, marginally better battery life, and tweaked graphics that make gaming smoother.
But it's a close run thing, especially as the iPhone 14 will set you back more than the older model.
iPhone 14 vs iPhone 13: Specs and features
The iPhone 13 and iPhone 14 have pretty much identical internal specs and features. Apple has brought the same A15 Bionic chipset to the iPhone 14 as its predecessor, albeit graphics processing has been given a boost to ensure better performance when gaming.
The storage options are the same, with 128GB, 256GB and 512GB models available. iOS 16 works with both devices, although the iPhone 14 will likely support iOS updates for longer by dint of the fact it's a newer handset.
iPhone 14 vs iPhone 13: Design
The design of the iPhone 13 and iPhone 14 is pretty much identical. The latter is marginally thicker, but otherwise there are no discernible differences. That means the same metal edges, glass toughened back, dual camera on the rear, and a large notch at the top of the display housing Face ID and selfie cameras.
For something more cutting edge, you may want to consider the iPhone 14 Pro, with its clever Dynamic Island function. Just be aware you'll pay a premium for this top-end edition of Apple's smartphone.
iPhone 14 vs iPhone 13: Camera
While on the face of it the iPhone 13 and iPhone 14 have the same 12MP dual lens camera setup, there are some key changes which puts the iPhone 14 ahead.
That's thanks to a larger main sensor and wider aperture on the latter's main lens and tweaks to optical image stabilisation, ensuring low light performance is much improved.
Throw in new tech like Apple's Photonic Engine, which serves up greater detail and more vibrant colours, and the iPhone 14 is the clear winner here.
iPhone 14 vs iPhone 13: Screen display
If the iPhone 13 and iPhone 14's displays look the same it's because they are. That means a 6.1-inch Super Retina effort with 1170 x 2532 resolution, brightness topping out at 1,200 nits and a 60Hz refresh rate.
That's fine, but bear in mind the refresh rate reaches 120Hz on the iPhone 14 Pro – and the same goes for rival Samsung and OnePlus handsets. It could be a greater improvement, but it's fine.
iPhone 14 vs iPhone 13: Battery life and performance
Apple says you can get 20 hours of video and 100 hours of audio from the iPhone 14, up from 19 and 75 hours on the iPhone 13.
For everyday use, that means a slight bump, although most users will want to charge their device overnight. Support for 20W fast charging comes as standard on both models.
iPhone 14 vs iPhone 13: Software
Both the iPhone 13 and iPhone 14 support iOS 16, with access to new Focus mode smarts, lock screen widgets and the best new apps and games. Apple has always offered long term support for iOS, meaning both devices should receive updates for at least the next five cycles.
iPhone 14 vs iPhone 13: Price and availability
Both phones are available now.
At launch, the iPhone 14 starts at £849 SIM-free. That drops to £749 for the iPhone 13 right now. Contracts will spread the cost, so be sure to compare deals at MoneySuperMarket to see how much you can save.
How do other phones compare against each other?