How does car finance work? A complete guide
Whether it's HP, PCP or leasing, our guide to car finance explains the different options available when it comes to getting a new or second-hand car
If you're looking to get on the road but can't or don't want to pay the full cost for a vehicle upfront, car finance could be right for you.  
There are various different options to choose from in the UK depending on your budget and personal preference. 
What is car finance? 
Car finance is a catch-all term for a range of options that allow you to borrow the money you need to buy a new or second-hand car – or lease it for a period before having the option to buy it outright.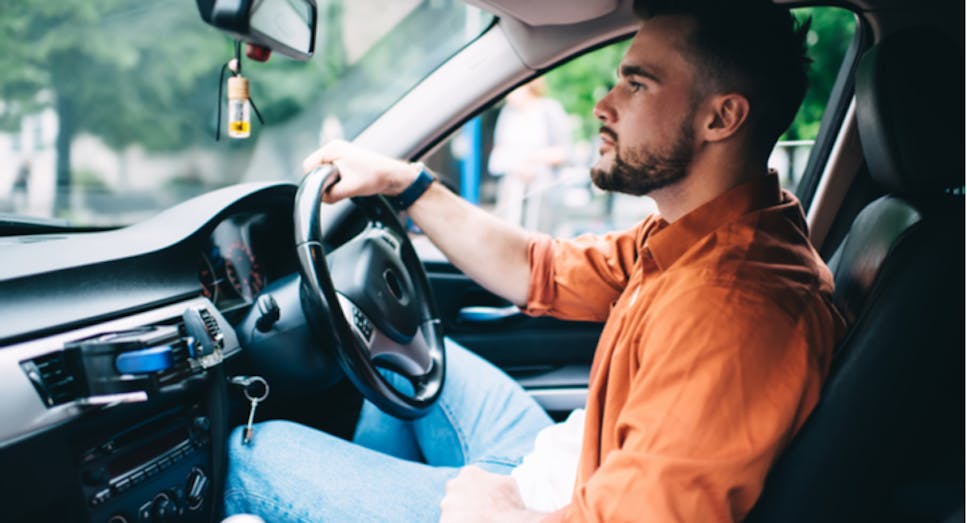 How does car finance work? 
Whatever car finance option you choose in the UK, it will involve borrowing money from a lender to cover the cost of a new or pre-owned car and then paying an initial deposit and regular instalments. 
At the end of the contract - depending on the type of car finance you choose - you'll have purchased the car outright, have the option to buy it, or you can return it to the dealership and either walk away or start a new finance deal. 
You'll also need to stick to the terms of the contract such as sticking to any servicing plan and not exceeding the agreed annual mileage. 
What are the different types of car finance? 
Car loan  
If you can't afford to buy a car outright, a car loan could be a cheaper way to borrow than other types of car finance. Choose the loan amount you need and how long you want to borrow it for. Once approved, the money will be paid directly to your account so you can buy the car from a private seller or dealership. You then pay off the loan in instalments. To get the lowest rate loan possible, make sure your credit score is as good as it can be before applying. 
Personal contract purchase 
With personal contract purchase (PCP) you pay a small deposit and take out a loan at the start to cover the depreciation of the car (how much the lender thinks the car will fall in value over the term of the contract). You then make monthly repayments with interest over the agreed term before deciding whether to trade the car in and start a new PCP plan on a new car, give the car back to the dealer and walk away, or make one final payment (the balloon payment) to keep the car.  
Hire purchase  
Under a hire purchase (HP) agreement, you make monthly repayments to hire the car – this includes the loan and interest. They often require a deposit of around 10%, but typically the larger your deposit the better your finance terms will be. You choose the length of repayment period you prefer, usually up to five years and once you've made the final payment, the car is yours. 
Personal contract hire 
With personal contract hire (PCH) or car leasing, you hire a new car for several years before returning it at the end of the lease period. Like other finance agreements, you usually pay a deposit and make monthly repayments. You'll also be able to add servicing plans to your deal to ensure you hand the car back in good condition and avoid paying fines.  
How much will car finance cost me? 
The cost of car finance is made up of your deposit, regular instalments, plus any final payment if you choose to own the vehicle at the end of the contract. There could also be additional charges if you need to pay for servicing and repairs or exceed the agreed mileage. 
Our Car Finance Calculator can help you calculate your monthly repayments depending on how much you want to borrow, or how much you can afford to borrow based on what you can pay monthly.
Which financing option is best for me?  
 The best finance option for you will depend on your personal preference and financial situation, but there are a few things you should consider:   
Are you looking for a new or used car? There are likely to be different finance options available if your car has been pre-owned 

How strong is your credit score? With better credit, you'll be eligible for a wider range of finance deals and at lower interest rates  

Would you prefer to have higher monthly repayments but own your car outright? With a loan you'll own your car from day one, but with a PCP deal or with leasing you won't own the car for the duration of the plan, for example 

Will you want to sell your car at the end of your deal? Car loans and hire purchase arrangements often work best if you want to own the car   

How do you plan on using your car? Some finance options set limits on your mileage, with penalties if you drive over the maximum limit allowed 
If you're still unsure, our guide on the best ways to finance a car could help you with your decision. 
Can I get car finance with a bad credit score? 
Car finance companies will look at your credit history and credit score when deciding whether or not to lend to you. If you've had debt problems in the past and you've got a low credit score, you might not have access to the best deals, and you'll usually be charged higher rates of interest. 
That said, bad credit doesn't have to mean you'll be refused car finance. Here at MoneySuperMarket we work with specialists in car finance for bad credit, and may be able to match you with the right finance or car loan. 
What happens at the end of the finance term? 
The type of car finance you've taken out will dictate your options at the end of the contract, as follows: 
Personal contract purchase: You have the choice to make a one large 'balloon' payment to purchase the car. Alternatively, you can return it and walk away or take out a new PCP contract. 
Hire purchase: You will own the car after the final payment has been made. 
Personal contract hire/leasing: You return the vehicle at the end of the term and can walk away or decide to take out a new lease.
Other useful guides 
Still unsure of the best finance route for your new car? We have a range of useful guides which explore the various options in more depth, including:
 
Car finance vs bank loan 
Hire purchase vs leasing 
Used car finance 
Compare car finance with MoneySuperMarket 
Whichever finance deal you choose it's easy to compare with MoneySuperMarket. 
 
We've teamed up with Motiv to bring you the best car finance deals on the market from over 30 leading lenders. We'll help you compare quotes by size, duration, and interest rates, so you can find the perfect deal for your needs. 
 
Simply give us a few personal details and information about the car you'd like to buy – and all the hard work is on us. Try it now and see how much you could save. 
 
Want to buy your new wheels with a car loan – search with us and find great deals from leading UK loan providers across the market. Searching won't affect your credit score. 
Frequently asked questions
Am I eligible for a car finance deal?
To be eligible for a car finance deal you'll need to meet the finance provider's criteria. This is likely to include being aged 18 or over and being a UK resident. Because you're entering into a credit agreement you will also need to show you can afford to make regular payments. This includes the finance provider running a credit check on you. The higher your credit score, the more likely you are to be accepted for a deal. 


What happens if I pay off the deal early?
Whether paying off the deal early is a good idea depends on your personal situation, the type of car finance you have taken out and the conditions of the contract. In many cases, paying off a deal early can save you money through paying less interest overall. However, there may also be penalty charges to factor in, so check the terms and conditions. 


What are the alternatives to financing a car?
You have a couple of alternatives to financing a car: 
 
Buying a car with a credit card: If you're looking to use a credit card, a 0% interest purchase credit card is often the best option because these cards generally have decent interest-free periods. Once the interest-free period ends your card rate is likely to rise, so you'll need to have paid off what you have borrowed or consider switching to a 0% balance transfer card.  
Credit cards offer legal protection if anything goes wrong with your purchase, such as your car being faulty. But be aware some dealerships don't allow credit card purchases because they get charged a fee for credit card transactions which they can't pass on to customers. 
Buying a car with cash: Buying a car with your own money will work out cheaper than car finance because you don't have to make interest payments. If you don't have all the money, it's worth saving as much as you can for the same reason. The smaller the loan you take out, or the larger the deposit you can put down, the less you'll pay overall. 
However, it's worth considering the protection that comes from buying a car through finance where you'll usually be able to take the car back to the dealer if it's faulty, with free repairs and servicing sometimes part of the deal. 
How does 0% car finance work?
A 0% APR finance deal means you'll spread the cost of the car over a set period, making monthly repayments without being charged interest on top. You'll usually need a strong credit history and rating to be approved. Here's how it works 
Take out an interest-free loan for the vehicle 

Pay off the loan in instalments over the agreed period 

Make the final instalment and own the car outright 
Be wary of any catches with 0% finance. An interest-free finance deal could be enticing but dealerships may look to make back the money elsewhere through other charges and fees, such as a higher purchase price of the vehicle. 
How long will my finance term last?
The length of your car finance contract will depend on what you agree with the finance provider. Car finance, such as HP or PCP, tends to run from around 2 to 5 years. If you're taking out a car loan it could be a similar term. It's worth remembering that the longer you pay regular instalments the more in total interest you're likely to end up paying too.