Interest-free finance deals
Zero per cent car finance could save you money on your next car – new or used. Our guide explains more with handy tips on securing a great deal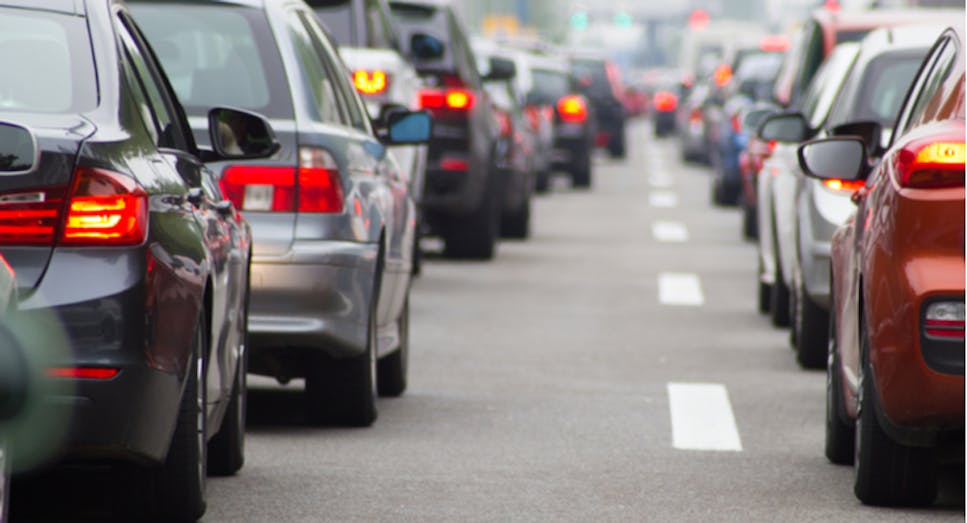 What is 0% car finance
Just as it sounds – a 0% car finance deal allows you borrow to pay for a car, but there is no interest charge on the credit.
Typically, when you take out car finance, the finance company makes its money by charging you interest on the amount you borrow. The interest rate – often referred to as the APR (annual percentage rate) - determines how much you'll have to pay in monthly repayments.
But with 0% car finance deals no interest is charged. In other words, the total amount you repay will simply be equal to the amount you need to borrow to pay for the car (often called the 'principal amount').
How does 0% car finance work?
Often car dealerships will offer 0% finance as a promotion and a way of enticing new customers through the doors. But typically it'll only be offered on brand new models, not used vehicles. You'll also generally have to have a good or excellent credit rating to be accepted. Check your credit score with our free service and find out more about how to boost your rating through credit monitor before you start your car search.
While a 0% deal can look attractive remember to check any extra or add-on fees and charges that might be included, that could make the 0% finance less competitive than other finance deals. Remember also that you may end up paying a top price for your new car when you're taking a 0% finance deal as there may be less wriggle-room for haggling or negotiating on the sale price.
How to get 0 financing on a car?
0% car finance more common on new cars where the finance is often being provided by manufacturer's finance division. You may see 0% deals promoted for specific models that the manufacturer is trying to sell at that point in time, for example. Occasionally you will find 0% finance offered by dealerships for used cars - but this is more unusual.
The best way of finding 0% finance deals is to shop around on dealership websites. They will often promote their 0% finance options (if they have them). Or alternatively visit your local dealership to see what offers they have available.
Look also on specialist car finance websites and new online car dealerships to see if there are any special 0% offers.
Can I get 0% car finance with bad credit?
Interest free car finance deals are usually only available to those with a good or excellent credit score. If you have a less than perfect credit history (you've had CCJs or have missed payments on previous credit agreements) then you'll be less likely to be approved for 0% finance.
If you're worried about being declined, then check with the dealership to see if they can run a 'soft search' to check your eligibility before applying. 'Soft searches' (often called 'quotation searches') are only visible to you and will not impact your credit score.
If you do have bad credit and cannot get 0% finance, then there may still be finance options available. Hire purchase (HP) is typically a good option to consider in these cases where it may still be possible to get a deal even without a perfect credit history.
What will a car on 0% finance cost?
This depends on whether the deal includes any extra fees or charges. But taking an example of 0% finance with just a £10 option to purchase fee at the end of the deal – we have displayed the costs in the table below.
For the purpose of comparing we have assumed a typical APR on car finance of 7.9% - this would be for a consumer with a strong credit rating:
| | 0% finance | 7.9% APR |
| --- | --- | --- |
| Car price | £15,000 | £15,000 |
| Deposit | £2,000 | £2,000 |
| Total borrowing (car price minus deposit) | £13,000 | £13,000 |
| Term | 36 months | 36 months |
| Option to purchase fee | £10 | £10 |
| Monthly repayments | £361 | £405 |
| | | |
| Total payable | £15,010 | £16,595 |
| Cost of credit | 0 (£10 fee to purchase) | £1,595 |
Source: Motiv. The table can be used to understand the interest saving that is available via 0% finance. However, it's important to also ensure that other factors don't simply outweigh this benefit. For example: additional fees, 'add-ons' and the car itself having an inflated sale price.
Are there downsides to 0% car finance?
There are a few things to keep in mind when considering whether a 0% finance deal is as good as it might seem at first glance.
Sometimes a dealer may be offering an interest-free finance option for your new car – but they might try to recoup the lost costs elsewhere – perhaps by increasing the sale price of the vehicle. Also check the small print of the finance contract for hidden fees, which could come as a nasty surprise later on.
Consider the payment term on the finance deal. Check that any 0% finance deal doesn't have a much longer term thatn those on standard finance packages for example. With a longer term, although you're not paying interest you will potentially be making monthly payments for longer until you've paid off the car in full.
How to get the best 0% car finance deal?
If you have located a 0% finance deal on your chosen car then that's great news. However, you should do your due diligence to make sure the savings on the interest payments are not made up elsewhere. Think about the following issues, for example:
Is the car price fair? Make sure the actual price of the car feels about right and do some research. If it's a used car then independent motor websites may be able to help you to understand whether the price is fair, but you'll need to ensure you are comparing the same things, for example, similar age of car, mileage and specification
Check the fees. Some fees may exist regardless of whether the finance is 0%, but if something doesn't look right it's best to query it with the dealer

Check for any add-ons. Dealerships may offer additional products such as maintenance packages and insurance at the point of sale. While these products could be useful and relevant to you always check you're getting a fair deal by shopping around and don't pay for add-ons you don't need
Other useful guides
Compare car finance with MoneySuperMarket
You can compare car finance deals with our partner Motiv. Motiv doesn't offer 0% finance, but its online service enables you to see if you're eligible for HP and PCP deals and the rates you'll pay.
It only takes a few minutes to enter your details and compare offers, it is free and searching for a deal won't harm your credit score.