Products to help your business transfer money to and from the UK
What is transfer money?
Transfer money is cash you move from your UK bank account to another account overseas. This will typically incur various charges, but you can usually get more competitive deals by using a foreign exchange specialist instead of your regular bank or building society.
Money transfers are charged at different rates of interest and you'll usually have to pay a currency exchange fee if you're switching between currencies. If your business has money transfers involved in its everyday transactions, these costs can easily build. So whether you're looking for ways to save money on regular payments, or you face less frequent one-off business money transfers, there are steps you can take to keep the charges to a minimum.
If you're thinking about transferring money overseas, it's a good idea to keep an eye on the currency exchange rates, which weigh up the national base rate of the British pound against the currency you're converting it to. There are charges you may have to pay when transferring business money, including:
Transaction fees: The transfer itself may be free, depending on the deal and provider but some companies charge around £10 for every international money transfer you make

Commission costs: These can vary but most high street banks typically charge at least £20 per transaction.

Receiving fees: Some providers charge a receiving fee to the recipient, but you may be able to cover the fee yourself

Unfavourable exchange rates: Many banks set special exchange rates for money transfers that are more generous in their favour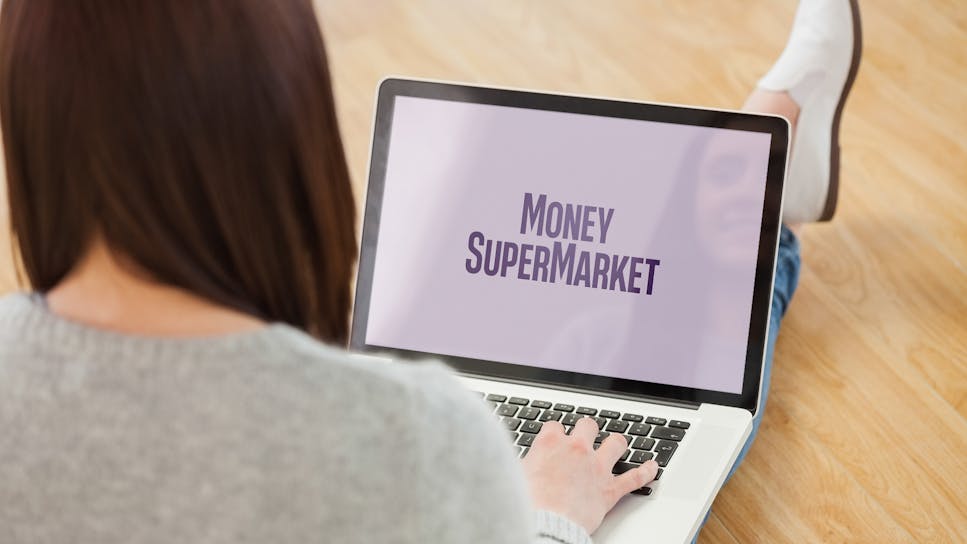 How to find the best money transfer for business
To get the best money transfer deals for your business, keeping the interest rates, transfer and commission fees to a minimum will ensure your money goes further.
Here are some other useful tips:
Find a decent commercial exchange rate. The higher the commercial exchange rate, the better the returns you receive.

Consider transferring money in larger quantities instead of small regular instalments. You'll usually get more competitive deals when transferring a larger balance.

Make sure the interest rates are minimal.

A good indication of whether a money transfer deal is competitive is by working out how much money you'll get after all the fees and charges are paid
Different transfer options
You can transfer money internationally in several ways.
International money transfer firms are companies specifically designed to offer competitive rates to transfer money overseas while providing one of the safer options of doing so. International money transfer firms are typically used for business money transfers as they usually handle large transfers, perhaps over £3,000. Their fees tend to be minimal and they offer more competitive exchange rates.

High street transfer services can be a faster way of transferring money but are usually more suitable for business money transfers, as the charges they levy on small or personal money transfers can be quite high.

Bank transfers can be arranged with a visit to your branch or through online and mobile banking. This is one of the most convenient ways to transfer money overseas as you won't need to register. You'll also be able to set up a transfer as a regular payment while being covered by the FCA. You pay for the convenience, however, as the fees tend to be high and exchange rates less good.
Is it cheaper to use a business money transfer or a bank?
It's typically cheaper to use business money transfer over a bank. During a bank transfer, the exchange rates tend to be poor value, and the add-on charges (transfer, administration and commission fees) are usually quite high. It's worth keeping track of the most up-to-date currency exchange rate to make sure you know when you'll get more value for your money.
How long does it take?
Foreign exchange brokers are the fastest way to transfer money overseas and ensure your money arrives the same day or the following day, while high street transfer services usually take a couple of days to arrive.
Bank transfers can take four to six working days and tend to be the slower alternative. You may be able to pay extra for faster service, but the charge will vary depending on the provider.
Can I agree on an exchange rate now and send money later?
A forward contract lets you lock in today's exchange rate but allows you to transfer money at a chosen date in the future. This can often be any time up to 12 months in the future. It's important to note that currencies can be volatile and there is the risk that the rate could move against you.
It's also possible to fix a future payment at the current rate, thereby removing the risk of the cost of the payment going up due to sterling falling, for example. Many companies offer rate-alert services and the opportunity to set the exchange rate (within a few decimal points of the current rate) for a transfer to be made.
Is it FCA regulated?
All UK-based firms handling overseas money transfers are authorised by the Financial Conduct Authority, which means there are a number of safeguards in place to protect your transactions. It might be a good idea to visit the official Financial Services Compensation Scheme website to see whether the provider you're considering is listed.
How does it work?
If you want to transfer money straight from your bank account, you can do so via online banking. The process is similar to adding a new payee to your account, but you'll need to provide some extra information, including:
The name and address of the person/company you're transferring your money to

Their bank account number or international bank account number

You'll need to specify how much you're transferring as well as which currency you want the money to be converted into

Who will pay the fees? You, the recipient or a split between the two.
Things to consider
When choosing a provider to transfer money, it's best to consider the following:
How much you're sending, how often, and how quickly you need the money to be transferred

Most currency specialists will only arrange transfers of at least £250, while transfers of under £5,000 may attract higher fees

Many companies will also only accept bank transfers rather than debit card payments

If you regularly transfer money overseas, it may be worth talking to your high street bank which can offer you individualised deals to accommodate your business transfers
How should I compare money transfer services
To make sure your deal fits your needs, compare business money transfer deals with the MoneySuperMarket comparison tool, where we've teamed up with FXcompared to access competitive money transfer quotes. Simply tell us which countries you're trading with and your annual cross-border payment, and you'll be able to find a tailored list of options. We'll specify whether the providers are FCA-regulated you'll be able to request a free quote from our site.
How our site works
We want you to have as much choice as possible when you're looking to transfer money abroad for business purposes. But some companies don't want to be included on comparison websites, so we can't promise to show you every single one. We've ranked these companies according to how much money you would receive, based on a hypothetical quote. You can find out more about how we work here.