How do business current accounts work?
Consider your business needs and find the right business bank account to manage your business transactions
What is a business account?
A business account is used by sole traders or commercial business owners to manage money acquired through the company. You'll be able to keep track of the following:
The cash balance

Any money that is owed to the business

Any creditors you owe money to

The employee payroll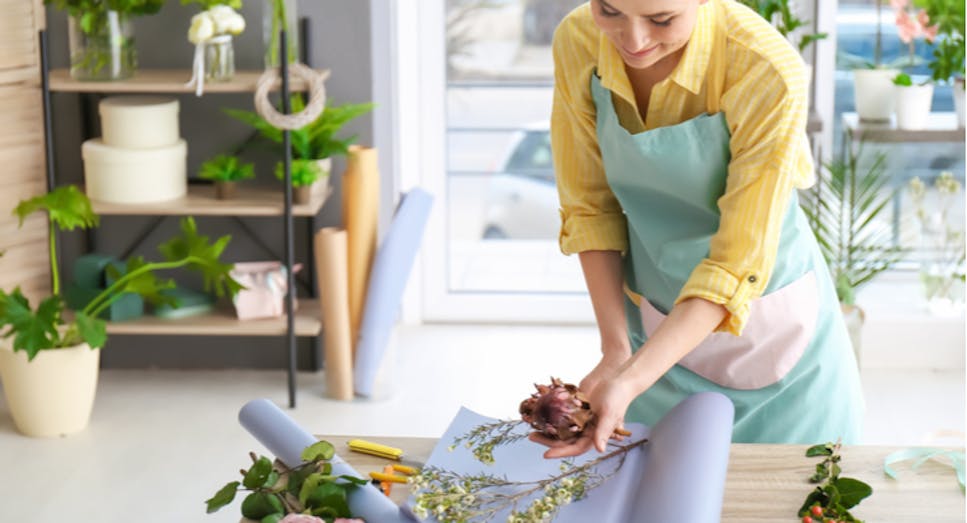 Do I need a business bank account?
It isn't compulsory for you to sign up for a business bank account if you're either a sole trader or part of a partnership. If for example you hold an umbrella company, you can use your existing personal current account to manage your transactions. However those with a limited company will need to have a dedicated business current account in place as it is legally a separate entity and needs to be managed separately.
How to choose a business current account
When choosing a business account there are several factors you should consider before making a decision, including:
Standing charges: Certain business accounts charge a monthly or quarterly fee for banking with them

Transaction charges: These charges are made for the handling of money moving in and out of your current account. This usually includes physical transactions (paying in cash or making cheque payments) and automated payments which include direct debits and standing orders

Internet banking: While most business accounts provide internet banking, there are some exceptions so it's best to make sure beforehand if it's a deal breaker

Interest rates: Higher interest rates ensure greater returns on your savings

Introductory offers: Providers may offer short-term rewards for signing up with them (often lasting up to a year) such as competitive interest rates or free banking

Branches: Being able to visit the bank in person will give you a number of advantages including being able to easily deposit money from your business. Note that there're business bank accounts that have no physical branches so if this is a priority it may be worth finding alternative providers
What do I need to open a business account?
To open a business account, you'll be required to provide documentation so make sure you have the following information readily available before you sign up:
Proof of identification for all company directors – a passport or driver's licence will do

Proof of address such as a bank statement or utility bill

Your business details, including the registered address and contact details of your business as well as the Companies House registration (for limited companies and partnerships). You'll also need to provide your expected yearly turnover and some lenders may ask for proof of a clean credit banking history
How long does it take to get a business account?
It'll usually take 1 to 4 weeks to open a business account, as the bank will need to carry out a number of checks to confirm your identity, business and any directors registered to your company. Several factors can speed up the process such as:
If you're already registered at the bank with a regular current account

If you're a sole trader as opposed to an incorporated company

Certain banks provide a faster service – some banks provide their estimated processing periods online
How do I switch my business account?
Switch service: The current account switch service allows you to transfer all your payments from your existing current account to your new business account within seven working days. This includes any incoming payments such as salary, rental, or pension income, and expenditures such as direct debits and standing orders.
99% of the UK's major current account providers are involved in the switch service so you're likely able to take advantage of the switch service.
Can a sole trader use a personal bank account instead?
Generally speaking, you won't be able to use your personal account in place of a business account if you have either a limited company or an incorporated company. Your bank is likely to threaten to close your account if you make too many business-transactions on your personal account. There're also a number of drawbacks to using a personal account for the running of your business finances:
It'll be more difficult for you to notify HMRC about your business income

It's more difficult to track your business income and expenses and create a clear paper trail for your business
Benefits of business accounts
The advantages of opening business current accounts include:
Your business transactions are kept separate and allow you to keep your business accounting records organised

You'll be able to process salary payments

You can receive credit and debit card payments

You'll be able to carry out transactions using foreign currencies

You'll be able to carry out credit checks on businesses and suppliers you work with
What else does your business need?
There are several things you'll need to have in place to make sure your business runs smoothly:
Business insurance: If you run a business you'll need to get the essential protection to run a secure and compliant business.
Business credit cards: Credit cards for business use can provide you with offers on travel insurance, shopping discounts and more.
Business energy: If you're running a store, you may consider switching energy supplier to cut costs, by shopping around for the best deal online.  
Prepaid business card: These can cover any business expenses and makes it easier to budget and keep track of your business outgoings.
Business loans: Businesses often need a financial helping hand at some stage, you can look through our loan options to access secure funding.
Compare business current accounts
Compare business current accounts with the MoneySuperMarket comparison tool to find a tailored list of competitive deals for you. Your existing bank provider may not offer the most suitable business current accounts, so it's a good idea to shop around for offers that most suit your needs. You'll be able to compare interest rates, monthly fees, overdraft allowance as well as any perks and rewards that may be relevant to you.
Once you've decided which business current account you'd like to go for, simply click through to the deal to get the application process started.