The best way to transfer large amounts of currency internationally
Find out how to transfer large sums abroad – and what you should look out for in fees, exchange rates and more
You can make large money transfers overseas at most regular high street banks or at a specialist currency broker. Whether you're buying a property overseas or making a large purchase abroad, make sure you know how to benefit from the best deals on offer.  
How to transfer money internationally?
When transferring a large sum of money abroad, you need to find a bank or currency broker which can arrange the transfer on your behalf.
There are two main methods you use to send this much money overseas:
A high street bank which allows the transfer of large sums of money between bank accounts

A specialist money transfer firm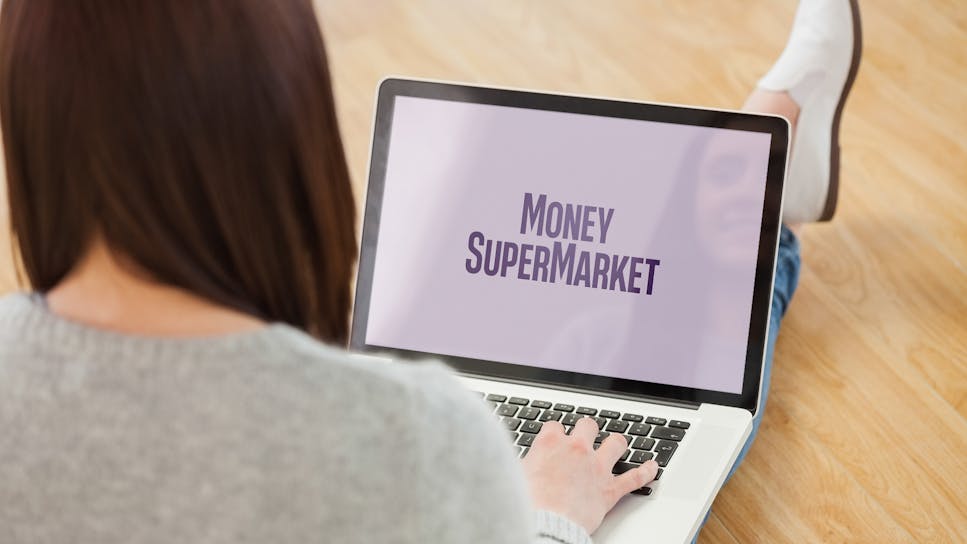 How to choose a bank or currency broker
It's a good idea to familiarise yourself with the fees charged by each provider, as they can affect what you spend on the money transfer. As a general rule, high street banks charge between around £15 and £25 per transfer, while currency brokers' fees are typically lower, at around £3 to £10, though they may be waived depending on the deal and provider.
Some banks, usually those with overseas branches, also allow their customers to make fee-free transfers, though there are usually other charges to consider. You'll probably have to pay a fee to the bank which receives the funds – typically around 0.5% of the transfer amount, though this depends on which bank you use.
Remember too that the exchange rate you are offered when you make a large international money transfer can affect the cost of the transaction. Some currency brokers use special financial tools to protect against sudden exchange rate movements. These allow you to lock into favourable exchange rates before you make the transfer.
Bear in mind however that there is always the risk that if the exchange rate then moves further in your favour, you won't be able to benefit as you'll already be locked in to another rate.
How much money can you send abroad?
The UK doesn't technically have a set limit on how much you can send overseas, but both the FCA and HMRC will monitor your transfers for illegal activity. You'll only run into a barrier if there are reasonable grounds for concern that your transfers are in aid of money laundering or tax avoidance.
What are the best ways to make money transfers?
It's a good idea to think about what you need to prioritise, be it cost, security or practicality.
Security: Check whether the provider you're considering is protected by the FCA, so if there are complications during a money transfer you're more likely to get your money back.
Fees: You'll naturally want to keep the fees to a minimum, but international money transfers involve lots of charges, depending on the specific provider, broker and deal in question.
Exchange rates: The exchange rate on your transfer can be the difference between getting a good deal or not. It's therefore a good idea to keep an eye on the exchange rates at several providers. Do they measure up to the mid-market exchange rate, which is considered the fairest exchange rate possible?
It's worth noting that you won't usually be able to benefit from the actual mid-market rate, as providers almost always add a mark-up for profit. The closer you get to the market rate after paying the fees, the better.
It's important to note that most fees are hidden and may have been priced into the exchange rate. Figure out whether you're getting a good deal by working out how much money your recipient would receive after subtracting the fees while taking the exchange rate into account.
What types of documents do you need when transferring large sums of money?
There are various documents you'll need to provide although they may differ depending on the countries and currencies involved.
Proof of ID such as a passport or driving license (your recipient will usually also need a form of ID as well, if you're using a specialist money transfer firm)

Source of funds, which can include bank statements, payslips, an employment contract or an investment or savings certificate
Which countries are popular for large money transfers?
The most popular countries people transfer money to are:
1.       The USA
2.       Spain
3.       Australia
4.       France
5.       India
Compare money transfer deals
With the MoneySuperMarket comparison tool, you can compare competitive business money transfer using our partner FXcompared to find the cheapest way to transfer money internatioanlly.
You'll be able to find a tailored list of money transfer quotes by telling us about your transfer – from where you're sending your money off to your annual cross-border payment. We'll specify whether the providers are FCA-regulated, and you'll be able to request a free quote to find the best ways to transfer money abroad.