Compare home contents insurance with new for old cover
With new for old insurance, you can claim enough to replace damaged or stolen possessions with brand new replacements. Here's everything you need to know
What is new-for-old cover?
New for old home contents insurance replaces an item that's been stolen or damaged beyond repair with a new object of the same value. It can be is often offered as standard on comprehensive home insurance policies.
If you have new-for-old contents insurance, it will pay out enough for you to replace any items you're claiming for with new ones of the same type. If the exact item is no longer available, you should still receive enough for you to buy a similar item of the same value.
So, say your television is stolen, your insurer should pay out enough for you to replace it with an equivalent new model, even if it's several years old. However, not all policies offer the same level of cover.
If you opt for indemnity cover, otherwise known as wear and tear cover, then rather than the insurer paying for a replacement item, it will compensate you for the loss of the item in question. If you claim for a dishwasher that is four years old, you will therefore be given a replacement dishwasher that is also four years old – or enough cash to buy a four-year-old machine.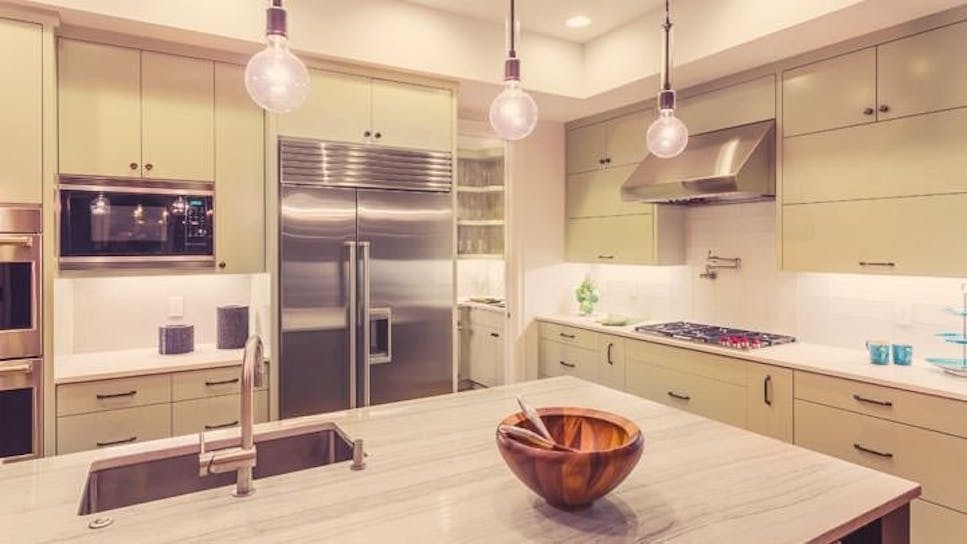 How does new for old cover work?
New for old cover is designed to ensure you end up with goods of the same value should your home contents be stolen or damaged in a fire, for example.
However, even if you bought at iPhone 8 when it had just been released, your new for old insurance will not generally pay out for you to replace it with the latest version of the handset. Instead, it will allow you to replace with a new iPhone 8 – or the equivalent model if the iPhone 8 is no longer available. The cover provided can vary, though, so it's always worth checking your policy small print to be sure.
That's why it's important to give your insurer an accurate estimate of the value of your home contents, including any high-value items worth say more than £1,000, and to update the sum insured if you make any expensive purchases. The same is true of any other policies you take out to protect your belongings, such as gadget insurance.
Will everything in my home covered by new for old cover?
Insurers often exclude certain items from new for old cover. Common exclusions include clothing, bed linen, and curtains – all of which are considered to have a shorter lifespan than other home contents such as furniture and electrical appliances.
You may also be unable to claim for the full value of an item if you have failed to take into account the actual cost of replacing it, rather than the amount you paid.
Regardless of whether you choose new-for-old or indemnity cover, there will also almost always be an excess – the amount you have to contribute towards any claims – to pay.
Most home insurance policies have two types of excess:
A compulsory excess set by the insurer that is typically £50 or £100, although there will usually be a higher excess of £1,000 or more for subsidence claims

A voluntary excess you can choose to pay on top of the compulsory excess to keep the cost of your premiums down
How do I know if my policy provides new for old cover?
When you take out home contents insurance, most policies offer new for old as standard – although you might be given the option to pay less by reducing the level of cover provided.
If you're unsure whether or not your home contents policy offers new for old cover, the best way to find out is to check your policy. The policy documents you were sent by your insurer should specify whether you have cover on a new for old, or wear and tear basis.
What happens if my policy doesn't include new for old cover?
Most home contents policies now offer new for old cover as standard. However, if that is not the case, or you chose not to have new for old cover to keep your home insurance costs down, your policy will typically offer what's known as indemnity, or wear and tear, cover instead.
How does wear and tear cover work?
With wear and tear cover, the amount paid out when you submit a claim will take into account any depreciation in the value of the items involved.
So, if the Xbox games console that you bought three years ago and is damaged by flooding, your insurer will only pay out what it was worth at the time the damage occurred. This is likely to be both less than the amount that you paid for it, and less than the cost of buying a new Xbox. 
In other words, while opting for wear and tear cover when you buy home insurance will cost you less, it will also mean you get less in the event of a claim.
Compare home insurance
To help you get the best quote for your home insurance, we need to know certain details, including the value of your home contents and the level of cover you want.
Once we have the information we need, we will then show you a list of competitive quotes that meet your requirements. So, all you have to do is pick the one that offers the best deal for you and click through to the provider to finalise your purchase.