Can you benefit from the government's energy discount scheme?
Vulnerable households at risk of fuel poverty are able to claim some help towards heating costs from the government this winter
The warm home discount scheme could provide you with a discount of up to £150 on electricity bills over the winter months. This guide provides information to find out whether you're eligible and how to receive this payment.
What is the warm home discount?
The warm home discount scheme is an initiative from the government that helps low-income and vulnerable households with a discount on their electricity bills over the winter.
It's a one-off discount of £150 administered by your energy supplier – providing your it participates in the scheme. It isn't a cash payment, but comes as a reduction in your energy bill.
While the scheme is focused on electricity, you may be able to get the discount on your gas bill instead if your supplier provides you with both gas and electricity.
If you're on a prepaid meter, you can still get the discount. Your provider will tell you how you can get it, for example, through a voucher to top up your meter.
The scheme will not affect your entitlement to either the winter fuel payment or the cold weather payment.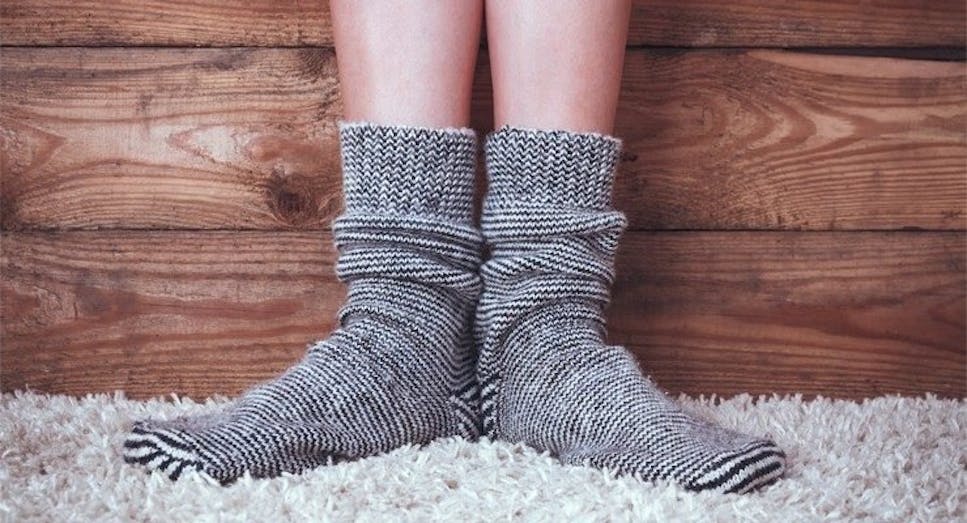 Who can claim the discount?
Pensioners who receive the guarantee credit element of pension credit are considered the 'core group' of recipients.
If you belong to this group, then you should receive a letter from the Department of Work and Pensions letting you know of your eligibility for the scheme.
Your letter will say if you need to call a helpline to confirm your details – and your electricity supplier will apply the discount to your bill.
If you do not get a letter, contact the warm home discount helpline on 0800 731 0214.
But the scheme isn't only for pensioners. If you're on a low income, for example, then you may also be eligible for the discount scheme.
Householders in receipt of income support, income-related employment and support allowance (ESA) or income-based job seeker's allowance will often be eligible and are known as the 'broader group'.
Energy suppliers can also use their discretion, so if you have a child under five living permanently in the house, or you receive the disability living allowance (DLA), you may also be eligible for the discount.
How to apply for the warm home discount
The discount is offered to the broader group on a first-come first-serve basis, so don't delay if you think you qualify as you may miss out.
Plus, you should bear in mind that your eligibility last year does not automatically mean that you're eligible this year. However, you have to check if your supplier participates in the scheme and who it helps, so check with yours to see if you qualify.
Which energy suppliers offer the warm home discount scheme?
The 'big six' suppliers all provide rebates under the warm home discount scheme. These include: British Gas, Scottish Power, SSE, E.on, EDF Energy and nPower.
There are an increasing number of smaller suppliers which also participate in the scheme, and firms are obliged to take part once they have 250,000 customers.
The companies that work with MoneySuperMarket include: Co-operative Energy, M&S Energy, OVO, Sainsbury's Energy, Shell Energy, Utilita, and Utility Warehouse.
A number of firms only offer the discount to the core group – pensioners who receive the guarantee credit element of pension credit. You can see the full list from the government's website (by selecting 'print entire guide')
If you are entitled to the discount, check before you switch to a new provider to make sure it participates in the scheme.
How do I claim the warm home discount?
How you apply depends on how you qualify for the scheme. If you're in the core group, you'll receive a letter telling you how to get the discount if you qualify. If you don't receive this, and think you may be eligible, give your supplier a call.
If you're on a low income and are therefore in the broader group, check with your supplier as soon as possible, because there are a limited number of discounts to give out.
If you're eligible they will tell you how to apply.
When will I get the discount?
The warm home discount scheme has been extended through the winter of 2022-2023, but the exact dates have not yet been confirmed.
The scheme will open in November 2022.
How else can I reduce my energy bills?
There is other financial help available if you don't qualify for the warm home discount.
 You may be entitled to the winter fuel payment, a tax-free payment of between £100 and £300 to help older people towards heating costs

The cold weather payment is available to older people claiming certain benefits for periods of particularly low temperatures
Read more in our guide: Getting help with your energy bills
There are also lots of money saving tips to be found on our energy saving tips guide.