Who are Eon?
Eon is part of the Big Six, read more about its tariffs and contact details.
When it comes to green energy, Eon is ahead of the game. 
Since 2019, all of Eon's energy tariffs have been green as standard, meaning all its customers get electricity backed by 100% renewable sources.
The supplier also offers cleaner energy solutions, such as solar and heat pumps. 
In the same year Eon chose to go green, it purchased npower, and since then all npower customers have gradually been moved over to Eon customers. 
Once this is complete, npower will no longer operate and you can no longer sign up for a gas or electricity deal with npower. You can no longer get a gas or electricity deal with npower.
Cheap Eon Energy tariffs
As a large supplier, Eon energy tariffs include a selection of fixed, variable, pay-as-you-go and prepayment gas and electricity deals. It's fairly priced sat next to its competitors and gets good customer service ratings.
You'll likely find its fixed price tariffs to be cheaper than its standard variable tariffs, and you get the security of knowing that you will pay a fixed price each month until the fixed period ends.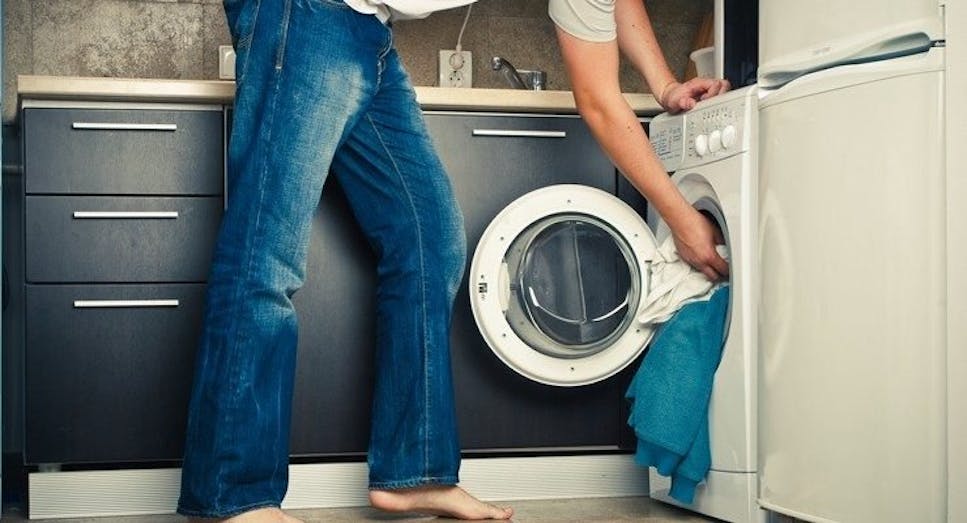 Eon Energy fixed price deals and tariffs
There are four fixed rate tariffs available from Eon, the cheapest option being the Fix Online v44. 
This is a 12-month fixed tariff, which means your rates will not change for a year.
 All bills must be paid via direct debit and you will have to manage your account online. 
Customers that choose this tariff will get 25% off boiler cover too. There is a £60 exit fee, should you choose to leave before your contract ends.
If you want a rate fixed longer than a year, you might choose Eon Fix 2 Year v12, which provides a 24-month fixed rate and no exit charges. This means you can easily switch if you find a better deal.
Eon Pay As You Go tariff
If you have a prepayment meter that you top up using a key or card, you have two different Eon tariffs to choose from: Energy Plan with Smart Pay As You Go or Energy Plan with Prepayment. 
The rates for both tariffs are the same. However, the former is solely for customers with smart meters, while the latter is for customers with standard prepayment meters.
Both options are variable and do not include exit fees.
Eon Economy 7 and Economy 10 tariffs
Economy 7 and Economy 10 tariffs provide cheaper electricity for certain times during the day. 
Economy 7 offers you seven hours of off-peak energy during the night. 
With Economy 10, you get those seven hours during the night, plus three hours in the day, usually in the afternoon.
These tariffs are a great option if you have electric storage heaters and/or a hot water cylinder, because you can use the cheaper off-peak hours to charge the storage heaters and heat your water for the day ahead.
You can also use timers to set appliances, such as your washing machine and dishwasher, to run during these off-peak hours and get the cheaper rate.
 Charging devices at night, like phones, laptops and iPads, is a good idea too.
To benefit from being on Economy 7 and Economy 10, compared to being on one of Eon's other tariffs where they charge the same unit price throughout the day and night, you'll need to use at least 30-40% of your electricity during the cheaper rate, or 'off-peak' hours.
Eon dual fuel tariffs
If you're looking for simplicity with your energy bills, a dual fuel tariff could be your best bet. 
Choosing to get your gas and electricity from Eon means you'll receive a single bill that's easier to keep track of, and can often make significant savings too.
Dual fuel options are available on a range of Eon fixed-rate, online and standard tariffs.
Eon tariffs for existing customers
Existing Eon customers can easily switch tariffs by logging into their account online. 
Once logged in, you can compare all the tariffs that are available to you, to ensure you've got the best deal.
Depending on your Eon tariff, you might be charged if you decide to leave. 
In some instances, no fee applies but with some tariffs you could pay £30 per fuel for exiting your contract early. 
If you terminate the contract fewer than 49 days before it ends, you will not have to pay an exit fee.
Business energy with Eon
Eon tariffs for businesses include offers for small to medium-sized enterprises (SMEs) as well as much larger companies. 
You can choose between fixed-rate offers that last from one to four years, or variable tariffs that go up or down in line with the wholesale cost of energy.
To find out how much you could save by switching business energy tariffs with MoneySuperMarket, give our energy experts a call on 0800 088 6986.
Eon Electric Car Tariff
Eon Fix and Drive offers an exclusive deal for electric and hybrid vehicle owners. 
This is a 12-month fixed price tariff and after six months of taking the tariff, you will be gifted 850 miles of free driving.
Customers will receive 100% renewable electricity as standard and a smart meter will be installed in your home, if you don't already have one.
How much does Eon charge per kWh?
The energy price per kWh depends on which Eon tariff you are on. 
In general, electricity costs between 14.9p and 18.2p per kWh. Gas costs between 2.6p and 3.2p per kWh. 
As with most all suppliers, gas unit rates are much cheaper than electricity unit rates.
What do I need to do if I want to change my current provider?
Changing your energy provider has never been easier. It only takes minutes to run a quote on our site, and within 17 days you could be up and running with your new supplier. 
Click here to compare tariffs and see how much you could save. 
Can I get gas-only and electricity-only tariffs from Eon?
Yes, Eon offer a range of separate gas and electricity tariffs but it's typically cheaper to combine both services and go for a dual fuel tariff.
As well as gas and electricity, Eon also offers home heating services through its partners, including boilers and boiler cover, smart thermostats and air source heat pumps.
If you're looking to do your bit for the planet, Eon also offers solar panels, battery storage, electric vehicle charging and energy saving measures.
How can I contact Eon?
Telephone:  0333 202 4606 (general enquiries)
Email: email.queries@eonenergy.com
Eon reviews
Eon Energy customers have rated the supplier highly on review site BazaarVoice, with many of them having recently switched from another provider. They gave Eon star ratings and written reviews based on their prices, how they interact with customers, and how easy it was to switch.
Reading reviews directly from customers lets you see exactly what it's like to be with the provider, so you can get a reliable picture of the services they provide. This way you'll be able to make a more informed choice when choosing your energy supplier. 
Switch and save with Energy Monitor
Switching your energy supplier is quicker and easier with MoneySuperMarket's Energy Monitor. 
We'll let you know as soon as there's a cheaper tariff available for you, so you can effortlessly switch and save money on your energy bill.
What happens if my energy supplier goes bust?
It is very rare for an energy supplier to go out of business, but it happened in 2016, with the collapse of GB Energy.
As happened then, any future collapse and its consequences would be managed by Ofgem, the energy market regulator. Thanks to Ofgem's safety net, even if your supplier goes out of business, your gas and/or electricity supply will never be cut off or interrupted.
All UK energy suppliers are regulated by Ofgem.
In addition to guaranteeing continuity of supply, Ofgem works to move customers of a failed company to the best possible deal, with any debit/credit transferred to a new supplier that is chosen to inherit the business.