Paying energy bills via quarterly direct debit
Some people prefer to pay their energy bills with four larger payments per year, but is this a smart move? Our guide helps you decide
What is a quarterly direct debit for energy bills?
A quarterly direct debit means you'll pay for your gas and electricity every three months, rather than paying every month.
The amount you have to pay is taken automatically from your bank account, which means you won't have to pay online or at the Post Office.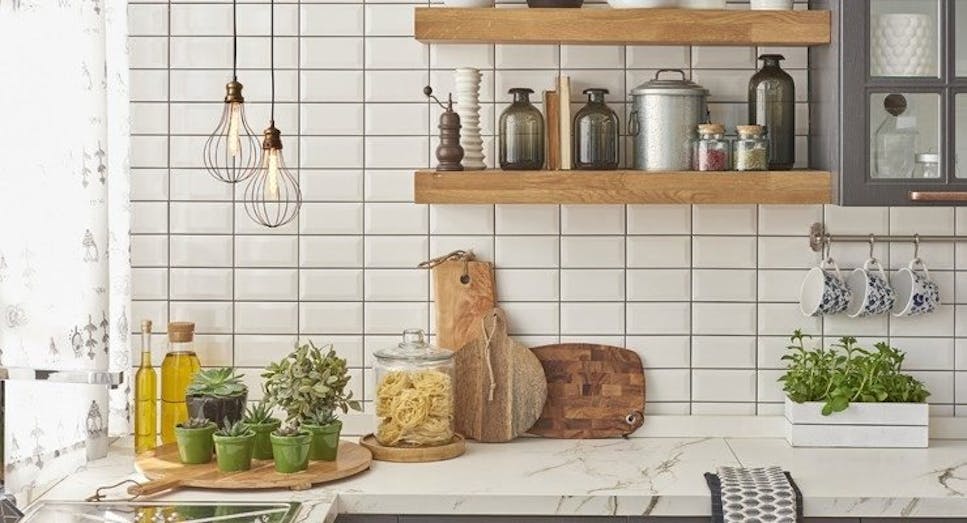 How does quarterly direct debit work?
With a quarterly direct debit, your supplier charges you a regular amount every three months for gas and electricity. The money is automatically taken out of your account.
You'll usually receive a bill shortly before your quarterly direct debit is due. You'll then have a few days to make sure you're happy with your bill. The money will be automatically taken from your account a few days later.
If you have a variable direct debit, the amount you're charged will depend on how much energy you've used in the last three months. Unless you have a smart meter with readings sent to your provider automatically, you'll have to submit meter readings to your provider every three months.
Is it cheaper to pay energy bills monthly or quarterly?
Direct debit is usually the cheapest way to pay your energy bills. However, there tends to not be much difference in price between a quarterly and a monthly plan.
Some suppliers will offer a discount if you pay your bills by quarterly direct debit. However, the discount might be more or less than the discount for a monthly direct debit – so explore all your options before you choose.
What are the pros and cons of quarterly direct debit?
As with any payment option, quarterly direct debit has advantages and disadvantages.
Advantages
Your total annual bill might be lower with a quarterly direct debit – In fact, you could save more than £100 by paying by direct debit instead of cash or cheque.

Your supplier will give you a few days to check your bill before you have to pay, which is often not possible with monthly direct debits. This means you can bring up any problems with your bill before you pay – and it gives you time to make sure all the necessary funds are in place.

You don't have to worry about money being taken out of your account every month. If you get paid irregularly, you'll have a lot more time to get the money together for your energy bill.
Disadvantages
You'll be paying for three months of gas and electricity in one go, which is likely to be a sizable sum.

If you have a variable direct debit, you may have to pay for an entire winter's worth of energy all at once when your energy usage is higher. A monthly direct debit can help spread this cost over the full year.

While a quarterly direct debit is likely to be cheaper than paying by cash, cheque or through a prepayment meter, you may be able to save even more if you pay by monthly direct debit.
Can I switch away from a quarterly direct debit?
You can choose to stop your direct debit whenever you want, but you must ensure an alternative payment method is in place so that your bills get paid on time.
If you switch your bank account, then the bank or building society you are moving to will usually arrange the transfer of all your direct debits and standing orders on your behalf, but you may want to check with your supplier that this has all been set up once you've made the move.
What happens if I can't afford my quarterly direct debit?
Your bill can be much higher during winter months because the heating tends to be on for longer. So make sure you have enough in your bank account on the date the payment is due to avoid any unnecessary bank charges.
If you do opt to pay quarterly and suddenly find you aren't able to make your payment, you should contact your energy company as soon as possible and let them know you are having difficulty paying. You may be able to negotiate a manageable repayment plan with them, or switch to a different payment method to ensure you don't fall behind with payments again.
If you are struggling to cover the cost of your energy bills, make sure you aren't paying more than you need to for your gas and electricity. While unprecedented market conditions mean that switching isn't available through our site right now, MoneySuperMarket can help you find cheaper prices for gas and electricity as soon as they're on offer again.
Which energy suppliers do quarterly bills?
While most energy suppliers will offer quarterly bills, they try to encourage customers in the UK to still pay monthly by direct debit with the amount owed split between 12 equal instalments. 
Other options include being charged for the exact amount of energy used each month, or having it weighted so you pay more during the winter months than the summer.
Only a few suppliers offer the option to pay quarterly, but if this is your preferred option it is worth calling their helpline to see if they'll agree to bill you this way.
Do British Gas require or allow for quarterly bills?
Yes, you can be billed quarterly from British Gas. Alternatively you can choose to be billed more frequently (every month) or less often (every six months).
If British Gas customers pay by monthly fixed direct debit, they will be sent account statements instead of bills. This will show whether they are in credit or behind on their gas and energy payments.
How much is the average quarterly energy bill?
Data from Nimblefins reveals that heading into the last quarter of 2023, the typical quarterly energy bill for an average household in the UK is around £480, adding up to about £1,923 per year.
On average, the gas bill is about £258 per quarter (£1,033 per year), while the electric bill is around £223 per quarter (£893 per year).
These figures factor in typical usage as well as the current energy price caps, which stand at £0.07/kWh for gas and £0.27/kWh for electricity. They also take into account daily standing charges of 30p/day for gas and 53p/day for electricity.
These amounts further assume the average household consumes 12,000 kilowatt-hours of gas and 2,900 kilowatt-hours of electricity per year and pays by direct debit (including 5% VAT).
It's worth noting that while this is the average quarterly energy bill, the amount charged will vary greatly depending on usage, with some customers paying as much as £663 per quarter with others keeping costs to £337 over the same period.